The Ernst-Ludwig Winnacker Award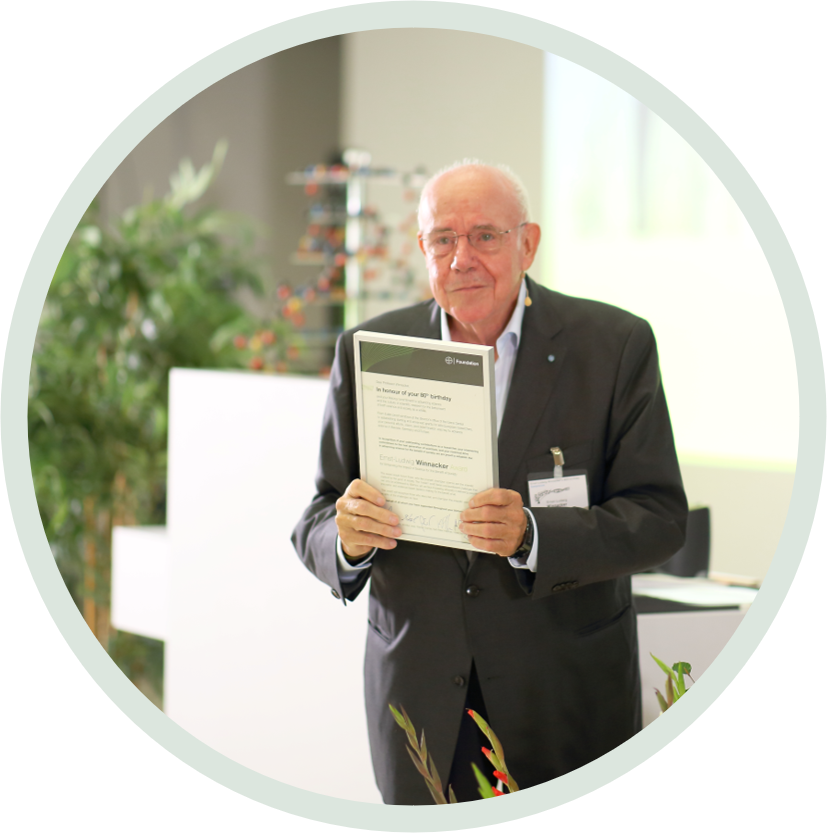 On the occasion of Ernst-Ludwig Winnacker's 80th birthday, an "Ernst-Ludwig Winnacker Award for enhancing the impact of science for the benefit of society" was established by the Bayer Foundation, to honor his contributions to the dialogue between science and society.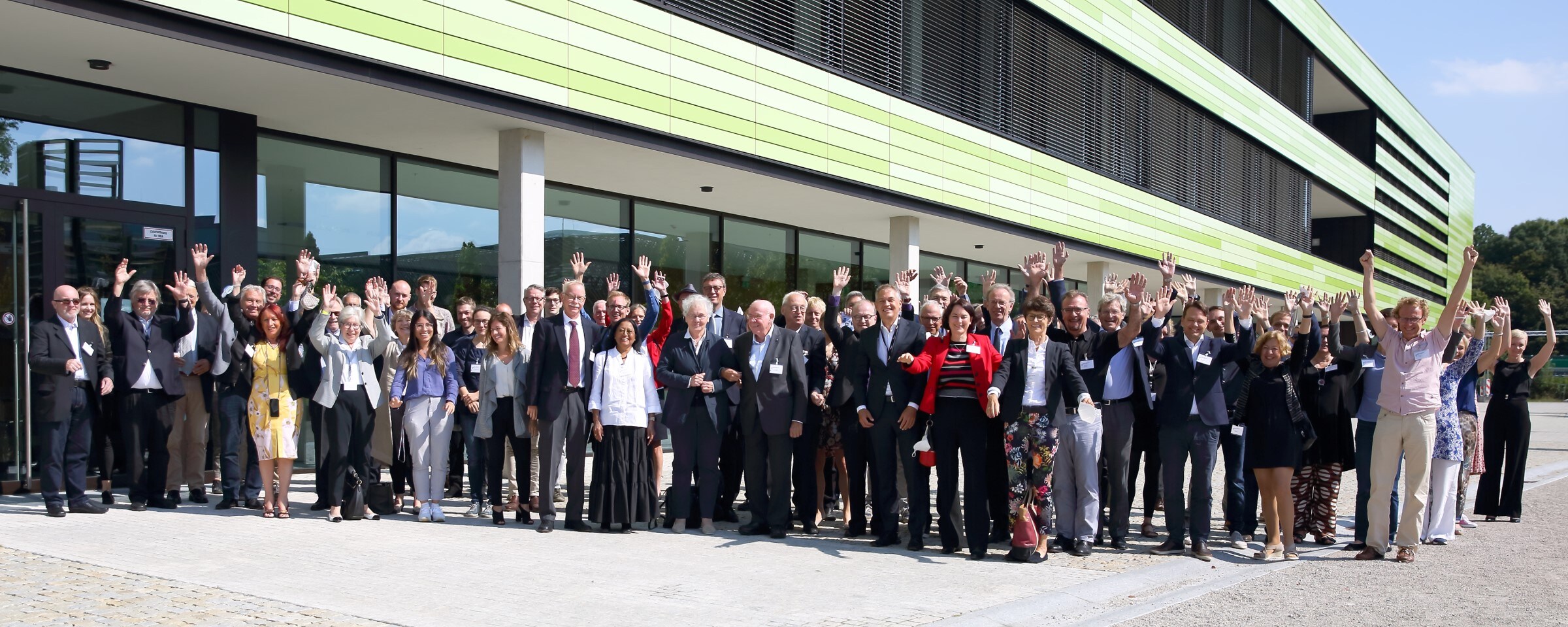 For 12 years, from 2007 to 2019, Winnacker chaired the Board of Trustees of the Bayer Foundation. Winnacker particularly values the Foundation's work in recognizing scientific talent. "The Foundation has highlighted important scientific developments, and excellent scientists should be rewarded. And I think we did a good job in recognizing scientific talents: Out of the Bayer Prize Winners, four have received a Nobel Prize. Just this year, Benjamin List was awarded the Nobel Prize in Chemistry, and in 2012, we awarded him a Bayer Prize." Winnacker was surprised that an award was instituted in his name.
"I'm still alive – usually, an award is named to honor dead people. This might be a good fortune: I can contribute to shaping this award."
The Ernst-Ludwig Winnacker Award  will be conferred each year to a scientist who has contributed to the impact of science on society. Different from other awards, the Ernst-Ludwig Winnacker Award is forward-looking, honoring not just past achievements, but giving support to future projects. In addition to 3,000 Euro award money, the award winner gets access to up to 10,000 Euro for future activities that enhance the impact of science for the benefit of society. "Science communication is moving rapidly – there are new methods, like podcasts, social media. Looking at who is successfully applying these methods to science would be an important focus of this award."
 
Which advice does Winnacker, who spent decades translating science for society , have for young scientists? "Try to figure out what you are good at, whether you want to invest the time and effort into communicating science. You have to find your role in communication and in society."
Interview: Sophie Fessl
Pictures: EMBL & Ernst-Ludwig Winnacker
More stories like this: