Support for Junior Uni online courses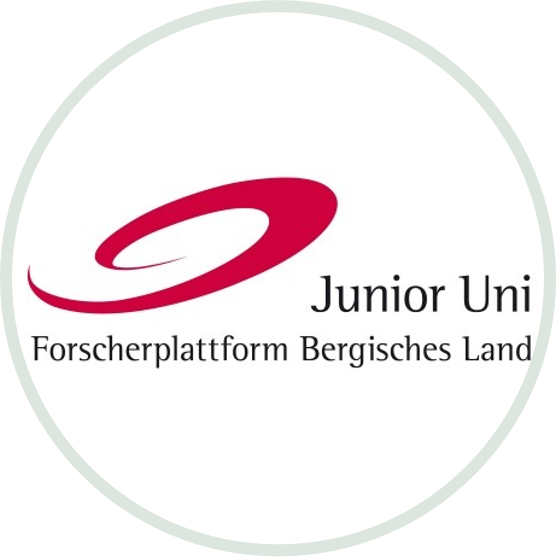 Bayer Foundation will provide EUR 40,000 per year over the next three years to support digital learning by children and young people in the natural sciences through the "Wuppertal Junior University for the Bergisches Land region" – or Junior Uni for short. The program operates on a supra-regional level and will even continue once the COVID pandemic has ended.
Experimenting, researching and learning – this can also be done at home via laptop, as we've seen during the pandemic. In the Junior Uni's digital courses, students meet with their lecturers through video conferencing and conduct research at home with the help of previously sent experimentation boxes. The online courses have attracted participants well beyond the Bergisches Land region and were met with a very positive response. Therefore, once the pandemic has ended, the Junior Uni would like to supplement the on-site courses that have now restarted, with a continued digital offering for children and young people all over Germany. And to facilitate this, Bayer Foundation is supporting the continuation of the Junior Uni's online science courses with funding of EUR 40,000 per year for the next three years.
To mark the presentation of the donation, the Junior Uni team welcomed Dr. Karl Collins – Program Director for Science – and his colleagues from the Bayer Foundation with dry ice cocktails and of course an exciting experiment that offered a preview of the future online courses. Junior Uni Managing Director Dr. Ariane Staab is very pleased about the future support: "It's tremendous that we can now maintain our online curriculum with the help of Bayer Foundation and thus supplement the on-site courses. In the future this will enable many children and young people, daycare centers and school classes to conduct chemistry experiments or gain initial experience in the area of medicine – not just in the Bergisches Land region, but throughout German-speaking Europe."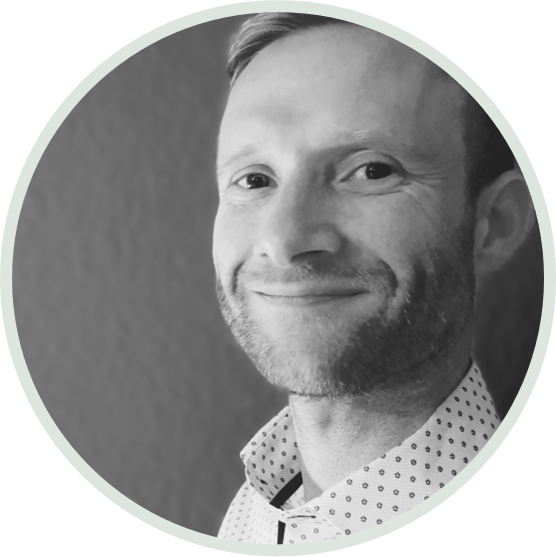 Karl Collins, Bayer Foundation Program Director for Science
"Making science exciting and inclusive for as many young people as possible is a first-step in building trust in science across society. This exciting digital offering from the Junior Uni does just that and makes its outstanding program more widely accessible"
The Junior Uni started to build and professionalize its digital offering immediately following the first lockdown in March 2020, which included training its lecturers in digital curriculum design . The aim is now to maintain this program over the long term. Thanks in part to the donation by the Bayer Foundation, further online courses can be offered for children and young people – including courses for free registration and for daycare centers and schools.
All details can be found at www.junioruni-wuppertal.de
The Junior Uni's current online curriculum can be found here.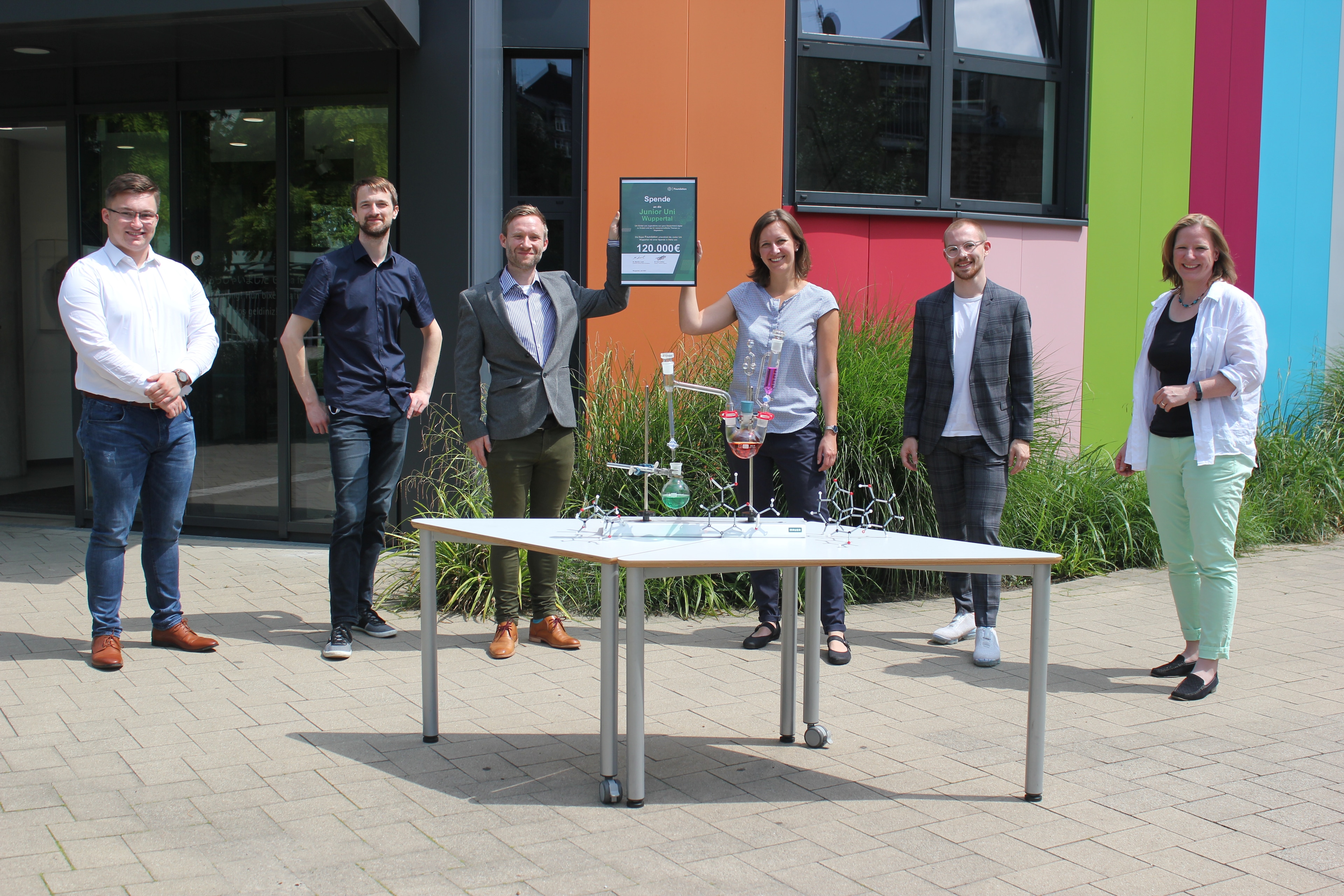 Bayer Foundation visiting the Junior Uni Wuppertal
About the Junior Uni:
The Wuppertal Junior University for the Bergisches Land region – or Junior Uni for short – is an extracurricular, privately funded, charitable education and research institution for children, young people and young adults ranging in age from four to senior year in school. Since it was established in 2008, the Junior Uni has conveyed practical knowledge through a small-group teaching approach in five areas: Science & Math; Technology & Engineering; Economics; Humanities & Social Sciences; and Art & Culture.

The digital curriculum has been steadily expanded since March 2020. In addition to various online courses, the institution also offers "Junior Uni DigiTal" – a free learning experience comprising experiments, competitions, lectures and videos on career orientation that can be accessed on YouTube.
Bayer Foundation is supporting the Junior Uni with a donation of EUR 120,000 for the period 2021 through 2023.
More stories like this: