Impatient optimists come together in Berlin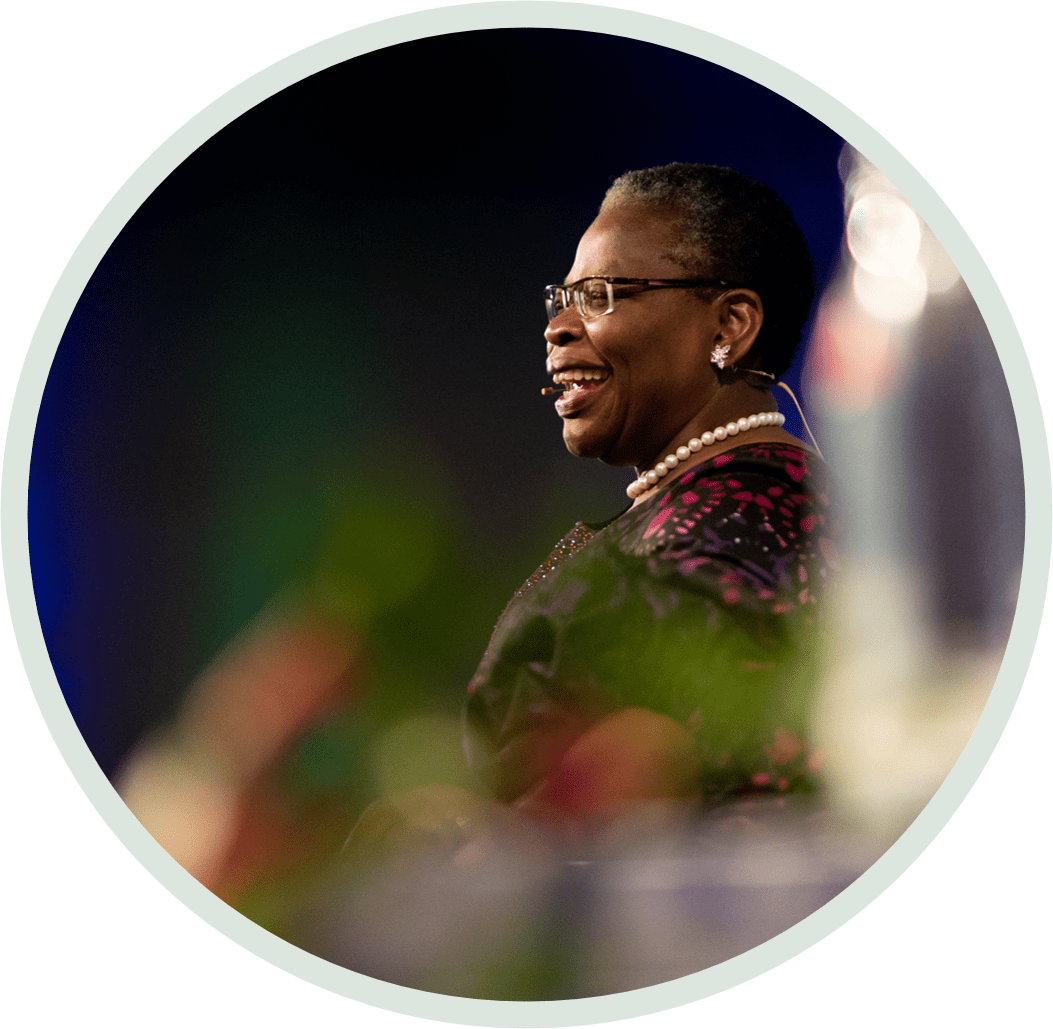 "Network, network, network!" With this mantra in mind, Bayer Foundation held its second edition of the Social Innovation Day 2022 in Berlin. Two days packed with presentations, discussions and opportunities for exchange awaited the guests. Participants ranged from social investors to funders, and from startups to large non-profits. At first glance, the audience could not be more diverse, but they did have something in common; A passion to bring social change to those who need it most. "You are all impatient optimists!" the one and only Obiageli 'Oby' Ezekwesili said during her opening speech. "Oby' is among others known as senior economic policy expert, former Minister of Education of Nigeria and founder of Human Capital Africa.
Digital Divide

Data-driven social entrepreneurs work incredibly hard to bring their innovations to healthcare-deprived communities. But reaching those who live below 2 dollars a day is no small feat. And despite the best intentions, IT-driven solutions are often designed at offices far away from the reality of rural life. "Logistics might be perceived as the biggest challenge, but often it is all about bridging the digital divide. I have seen that people were waiting in long lines to get a vaccine, only to hear that they couldn't get it because they could not be registered; simply because they didn't have an email address,"  says Philippe Guinot, Chief of Business, Finance and Operations of health organization PATH.
Rural women in particular remain excluded from essential services. Their personal mobility is a big factor that blocks women's ability to access services.  "Routes might be unsafe, or a bus ticket too expensive. As a service provider, you have to meet them where they are," Leesa Schrader, former Program Director of the AgriFin Accelerate (AFA) and AgriFin Digital Farmer (ADF) Programs at Mercy Corps explains during one of the panel discussions.
Women-centered design

Social entrepreneurs who use a women-centered approach have the best chance to develop a product or service that works. "When we developed a loan product for smallholder farmers we saw that women structurally defaulted on their loans," Sieka Gatabaki, Program Director for Mercy Corps AgriFin recalls. "When we looked closer at the data we saw that they all stopped reimbursing during the same period in the year. When we interviewed them to find out why, they said they had to use the loan to pay for school fees. We also saw that once this period ended, these women did everything they could to reimburse their debt successfully. Their loyalty to their financial institution was remarkable. Based on these insights, we could redesign our reimbursement scheme, tailoring our clients' needs."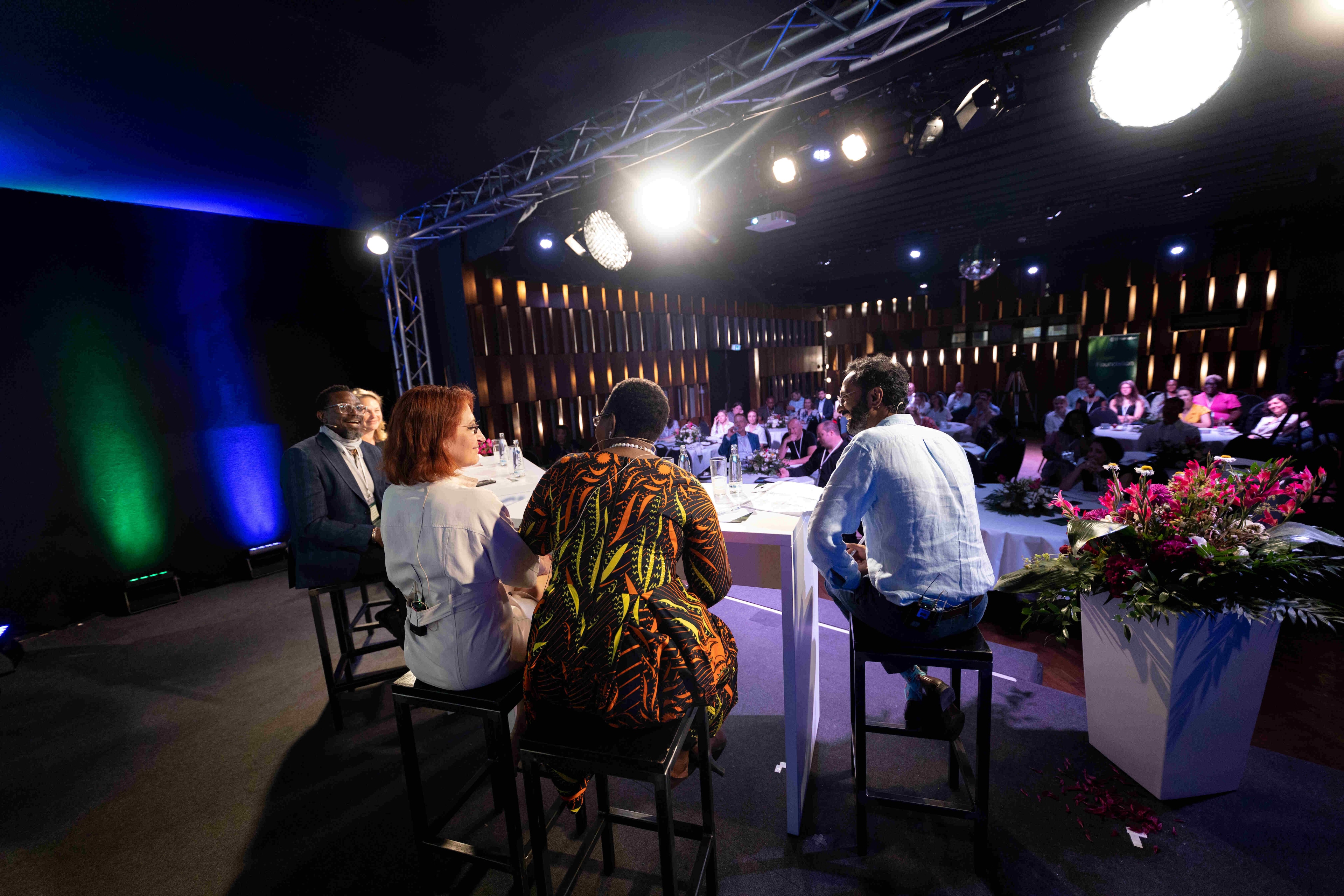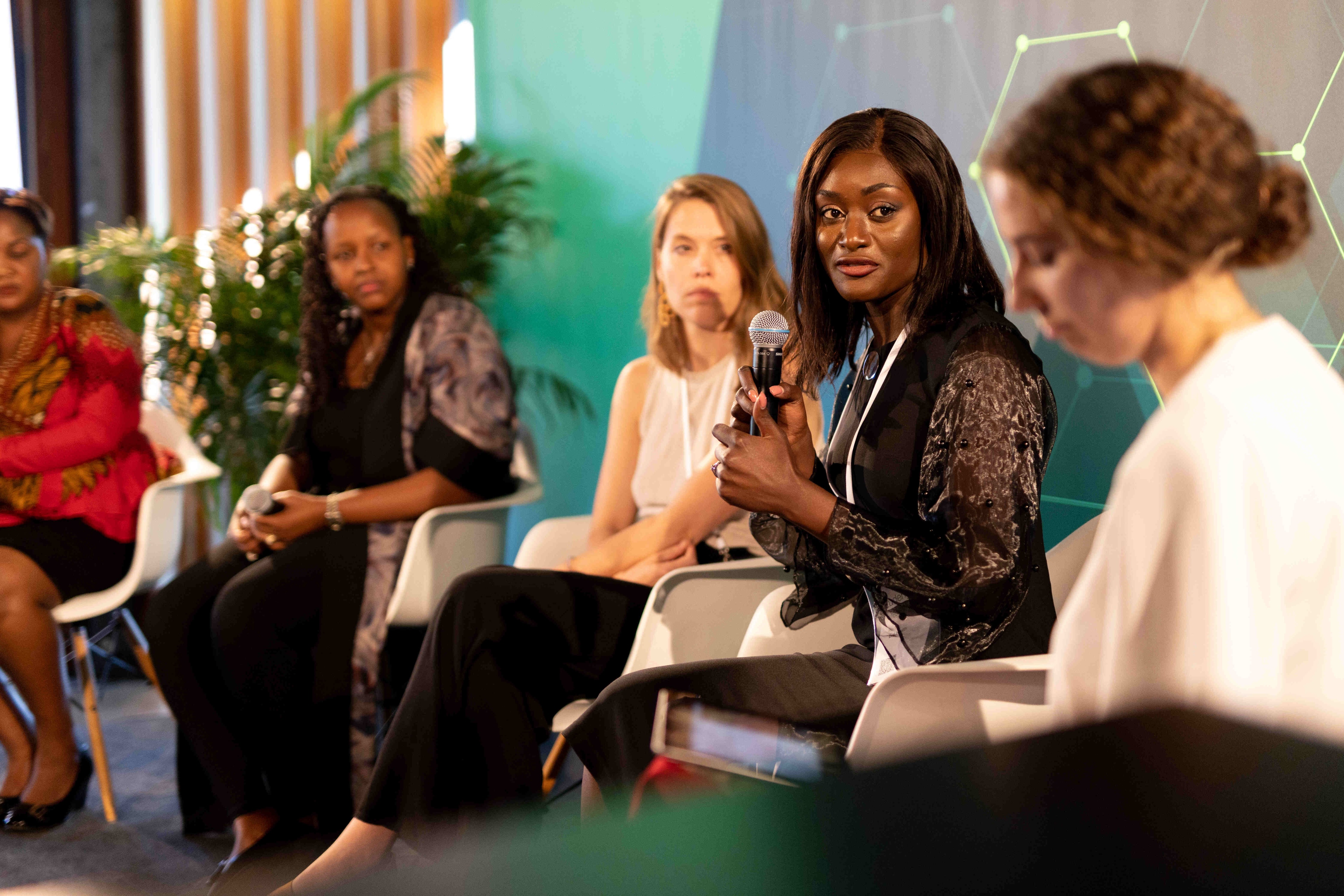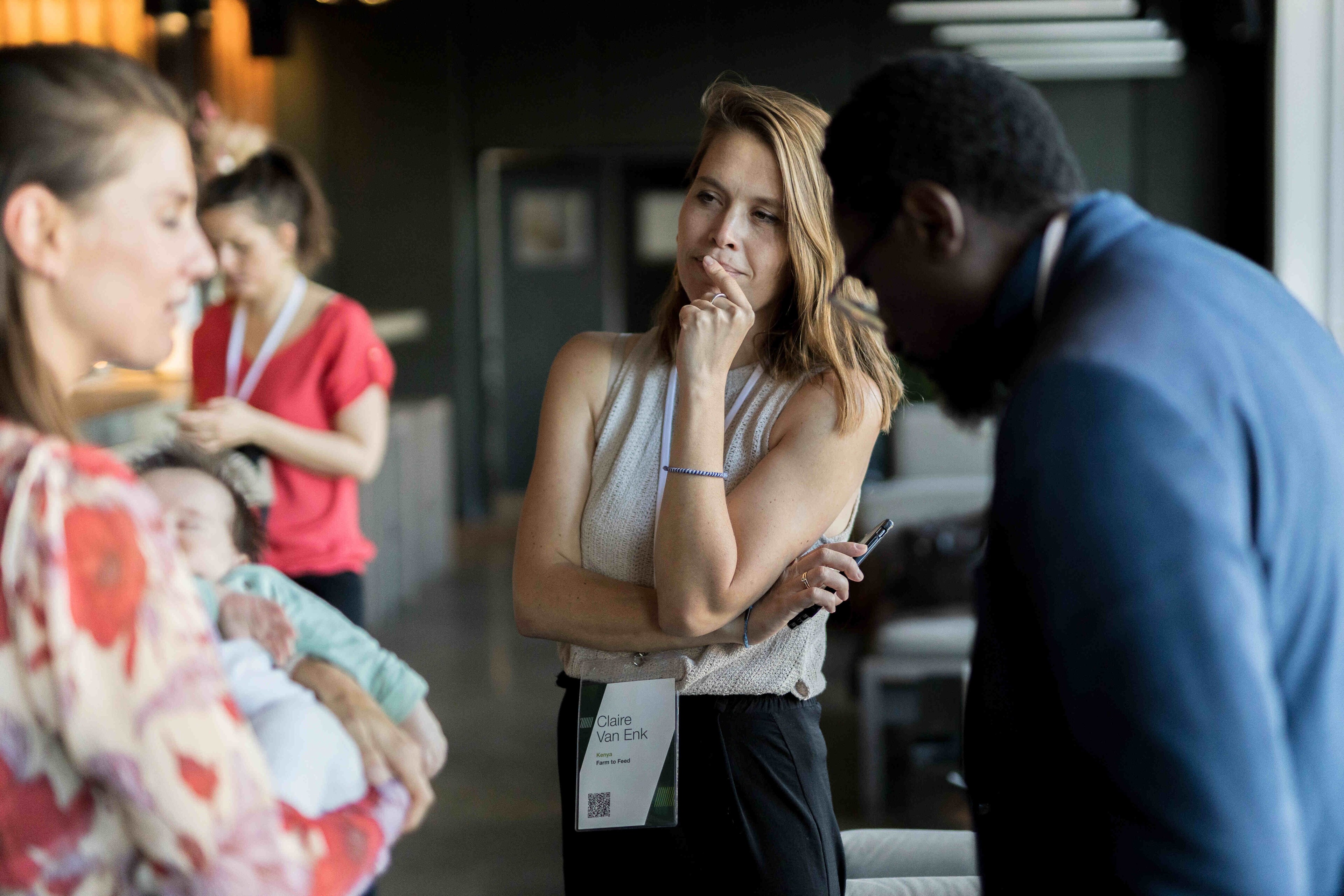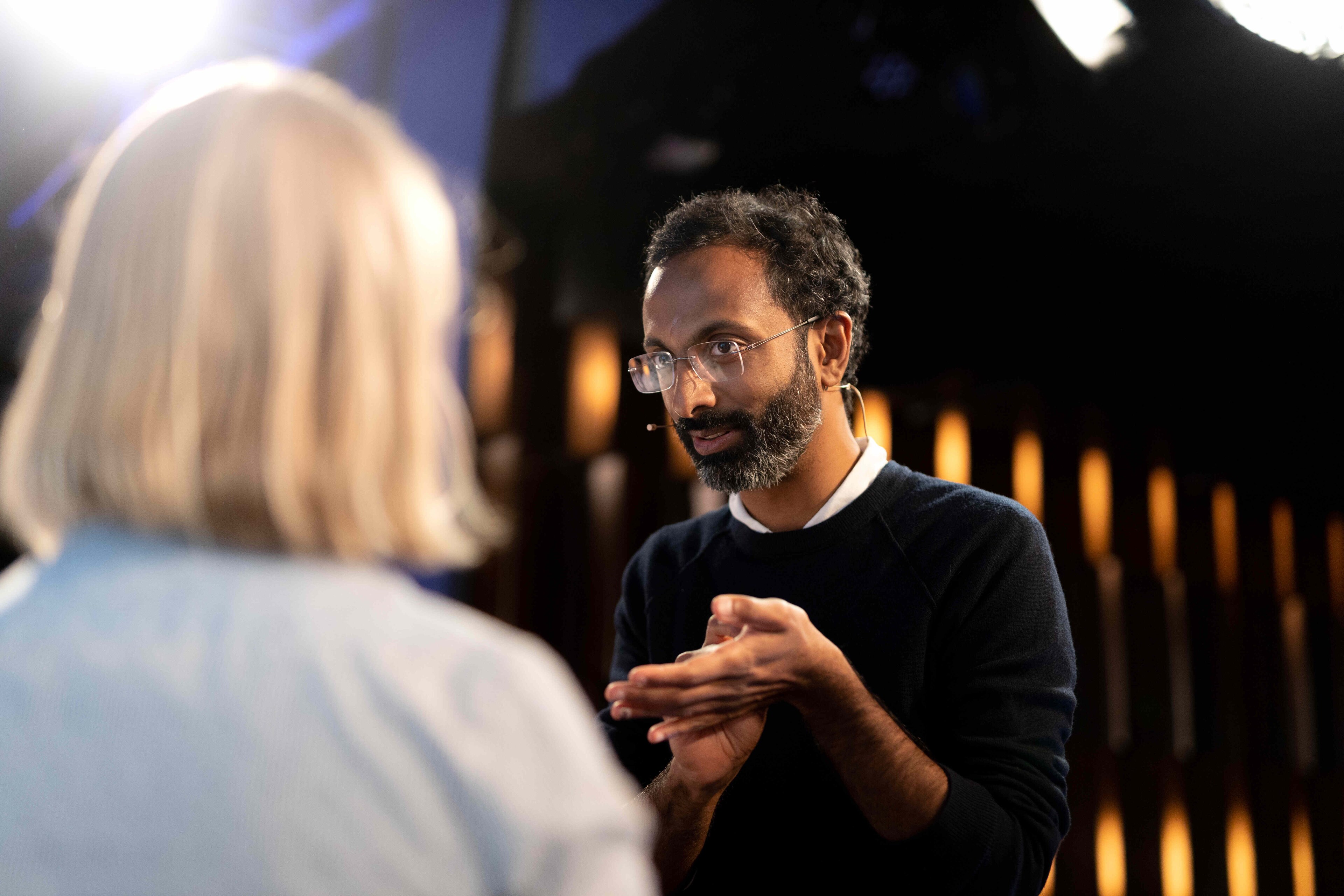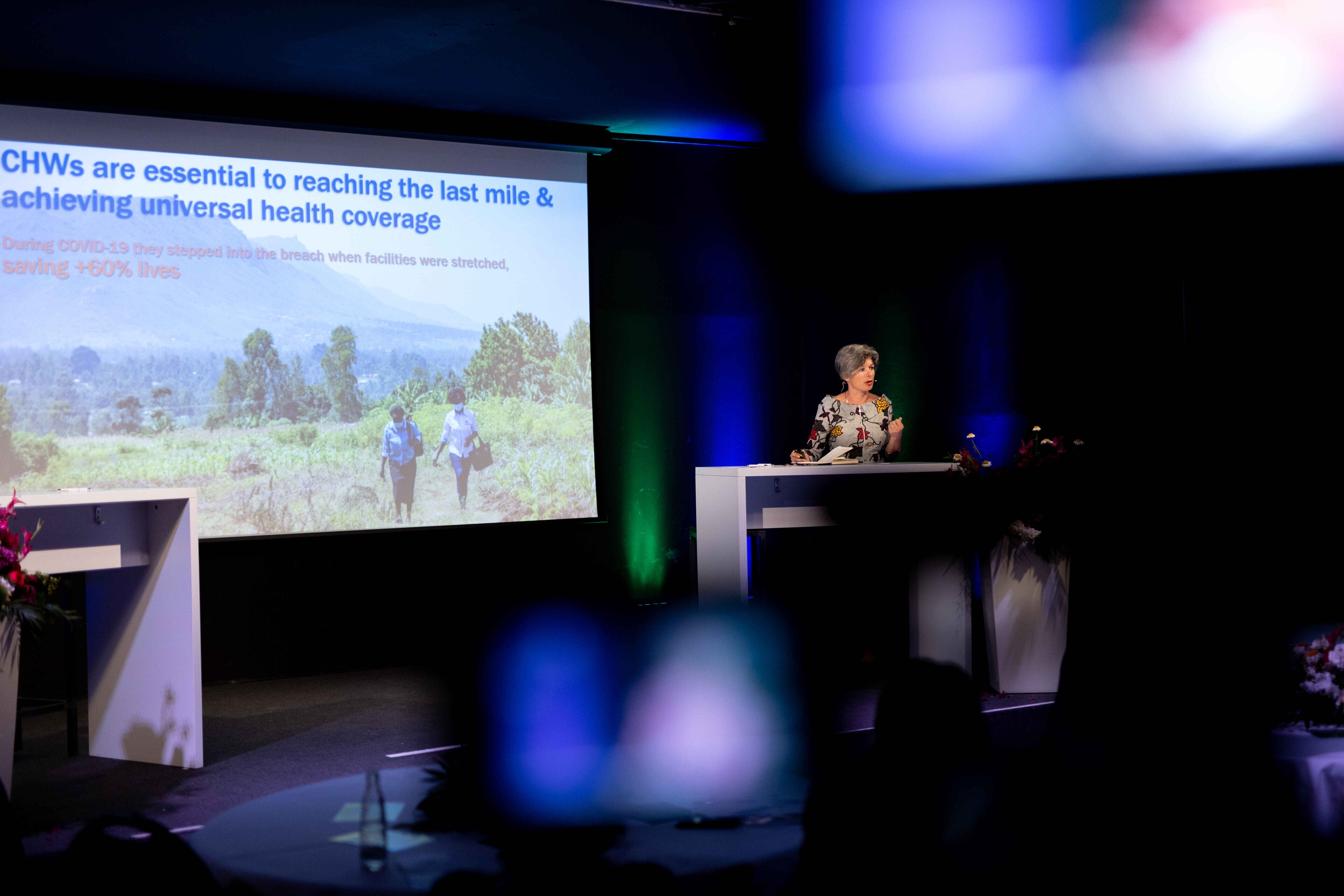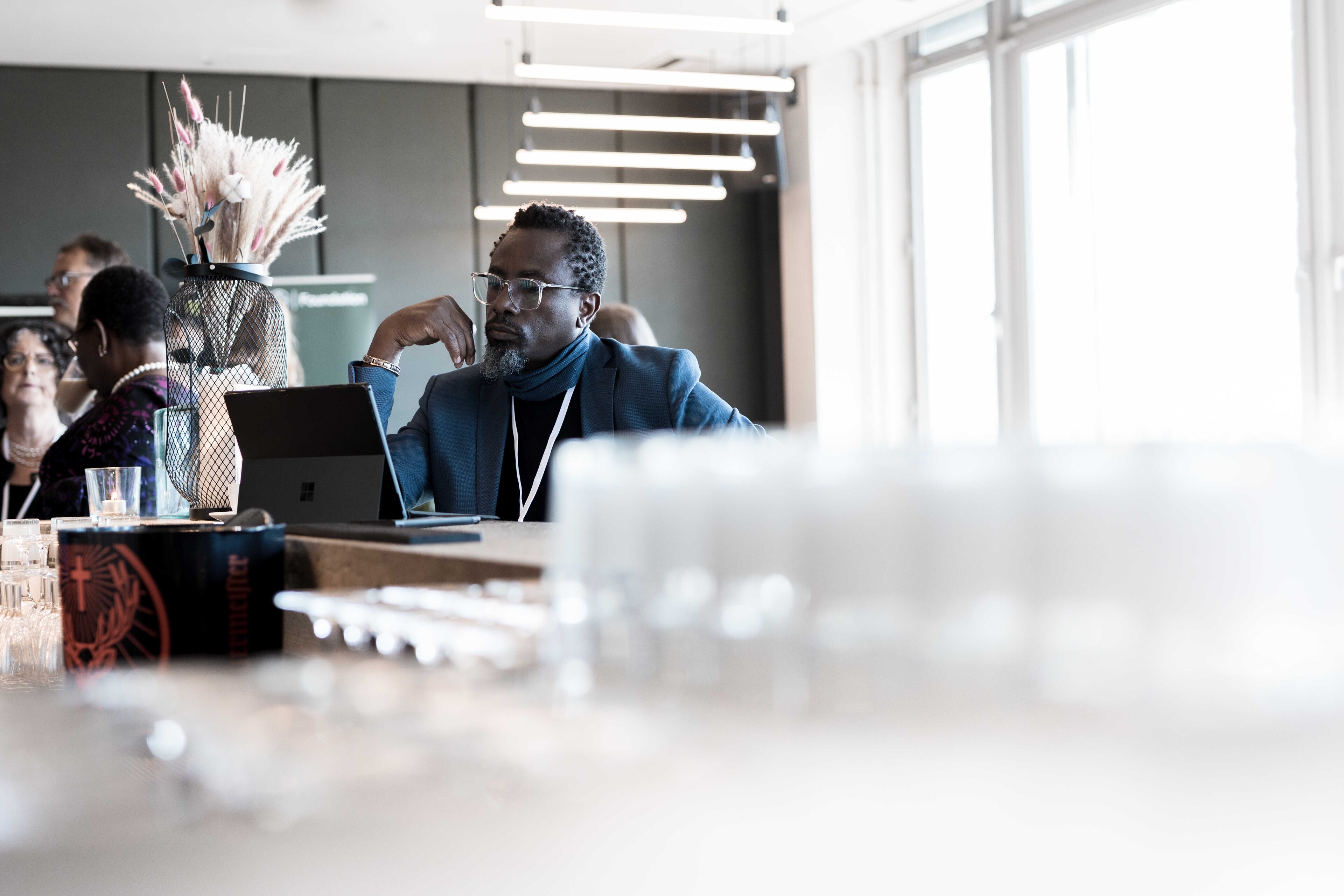 Women Empowerment Award

Many of the latest innovations in health and nutrition, contributing to better food production and quality of life in Sub-Saharan Africa, are driven by women. This is why Bayer Foundation partnered with the world's most global startup competition Get in the Ring for the Bayer Foundation Women Empowerment Award 2022. During the event, the five winners who were selected out of 500+ applications, were celebrated.  Among the winners is social entrepreneur Daisy Isiaho, who is co-founder of Zuri Health. This Kenyan-based start up is a virtual hospital providing affordable and accessible healthcare services to patients across Sub-saharan Africa via mobile app, website, Whatsapp bot and SMS service.

Daisy Isiaho: "Our strategy to scale is growth through partnerships. With this award, we are able to fuel growth, sustain and support our operations to become the number one mobile health app in Africa." (To find out more about the winners, click here.)
Partnering comes first, finance comes third

"In rural communities in Sub-Saharan Africa, too many people are left behind. Small solutions are no longer beautiful, the time has come for scale!" Obiageli Ezekwesili passionately speaks during her keynote speech. Looking at the crowd, she continues: "Each of you have found an incredibly smart solution to a social problem. I can see that now you can't wait to conquer the continent. You might think that you need funding in order to do that. But that is not necessarily true. The first resource that you need isn't finance, it's partnerships. Finding the right partner gives you leverage; opens doors that were previously closed. The second resource that you need is knowledge. There was a time where scientists hiding in their labs was fashionable, but no longer."
Partnering with government

But partnering isn't always easy. Working with governmental actors especially has proven to be challenging, most social entrepreneurs say when asked. Emilie Chambert, Chief Program Officer at Living Goods describes how her organization already successfully works with the government. " In Kenya, we support both the Ministry of Health and the country's decentralized county-level governments to scale and sustain effective community health systems. With Living Goods staff directly seconded to the Ministry at national and county levels, we regularly review and provide input on technical and policy documents, collect data and advise on the strategic need for the future."
Investing together

The Social Innovation Day not only brought together social innovators; the network event also allowed for investors putting resources together. Bayer Foundation is collaborating with several large funders, offering larger grant sizes to great social innovators. Less common is the combination between traditional grant funders and venture capitalists. "Working together is hard, simply because we are used to very different business models. The way that we define and measure impact is also quite different," explains Thomas Festerling, CEO and co-founder of Greentech Capital.
Despite the odds against this a-typical form of collaboration, Bayer Foundation has decided to give it a try. Bayer Foundation will seek to invest in a project by early next year, together with Open Value Foundation and We Share Forward; a foundation that  aims to ignite a 'share-it-forward movement'. Once received help, the startups share with the next generation of startups.
Stefan Wilhem, responsible for part of Bayer Foundation's Social Innovation program portfolio, explains why: "We would like to explore a partnership that will ultimately ease the life of our grantees. Instead of going around town offering the same proposal to a large group of donors, they could just submit one application. If successful, we could support this grantee during all stages in their development; from early start up (dependent on grants), to a full grown company that is ready for a capital investment. At the same time, we will use this experience to develop the cooperation playbook that will hopefully inspire others. "
Going home inspired

After 1.5 day of serial networking, participants are going home with new ideas, friendships, connections and new funding opportunities for their solutions that put women at the center. Andrea Acerbi, Head of Social Innovation & Corporate Giving at Bayer closes the event: "it is clear to me that female entrepreneurs play an essential role in supporting inclusive economic growth in the region. The smartest investment for achieving the Sustainable Development Goals is to invest in women. By taking away their barriers, we are enabling their growth." Stefan Wilhelm adds: "That's what we as a Foundation would like to do, and we hope that you will join us. It will not be an easy journey, but to use Oby's words; 'May your road be tough!'"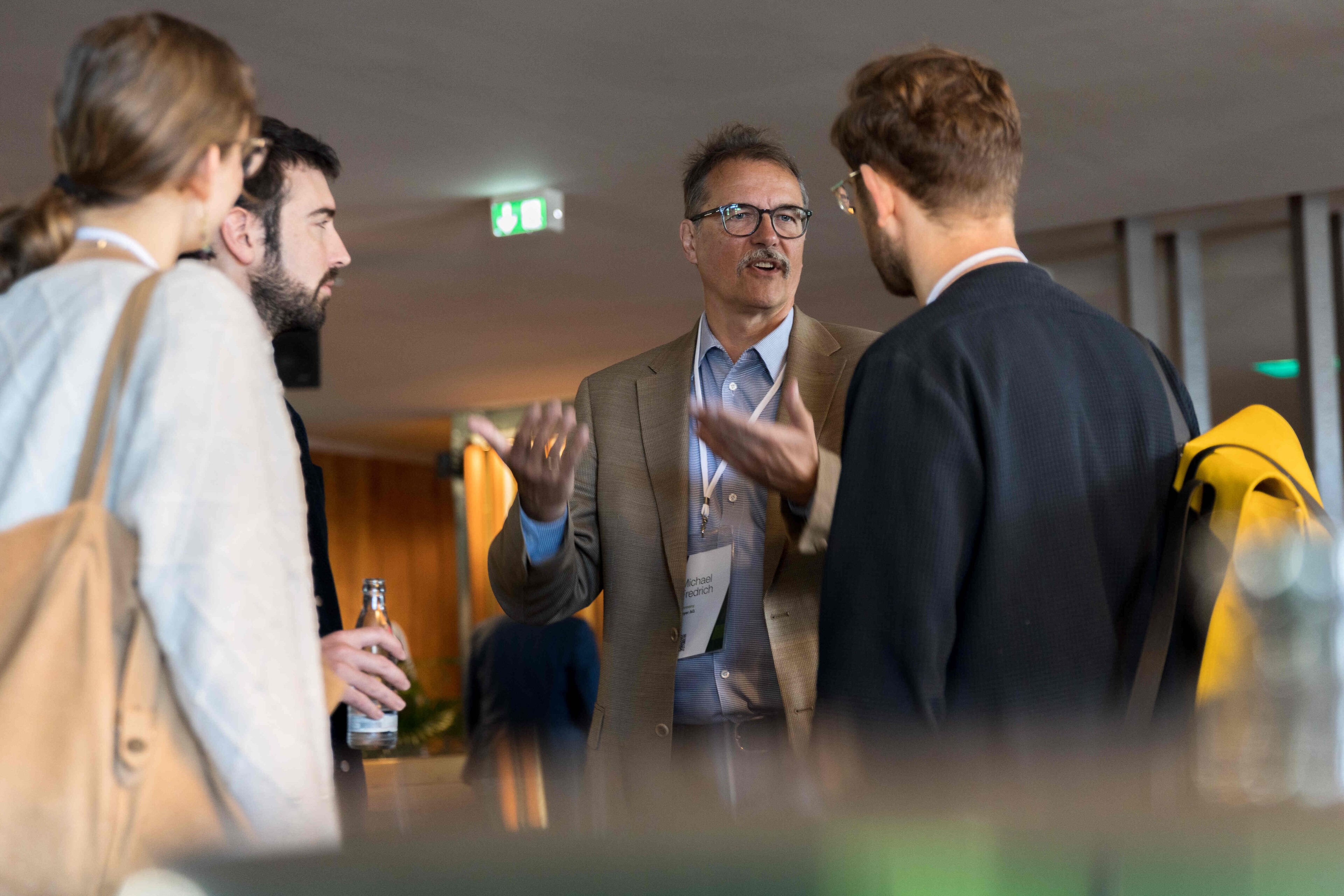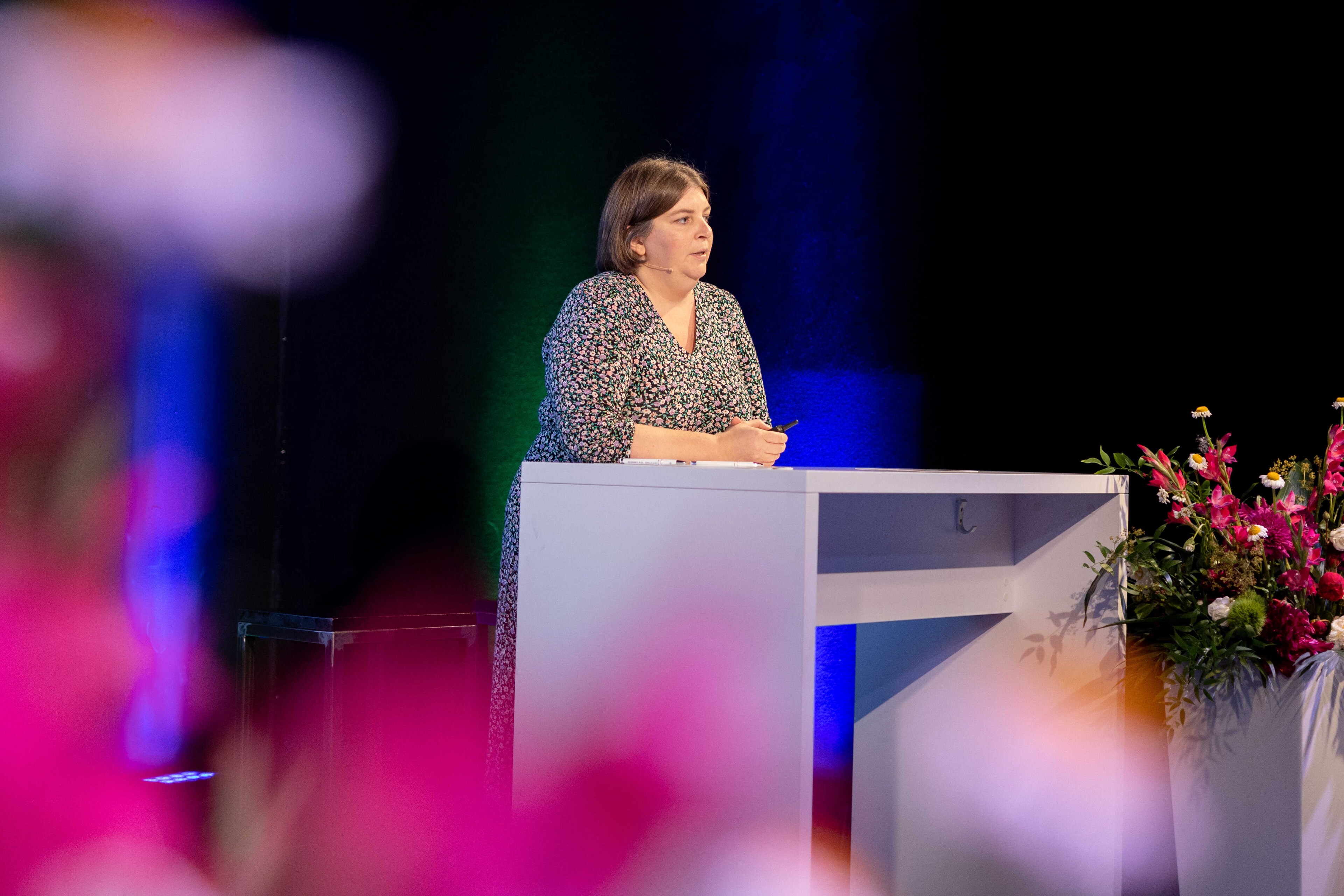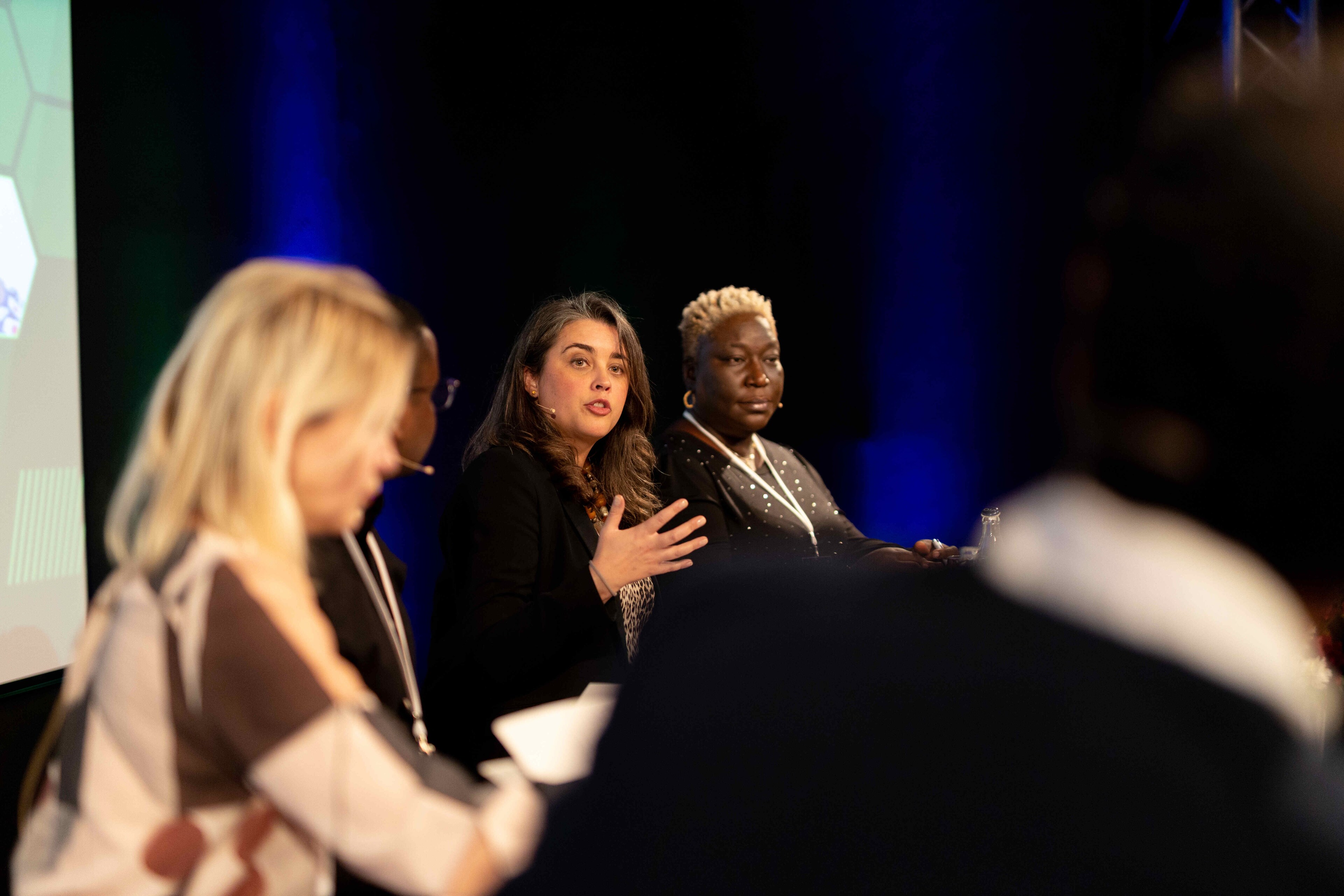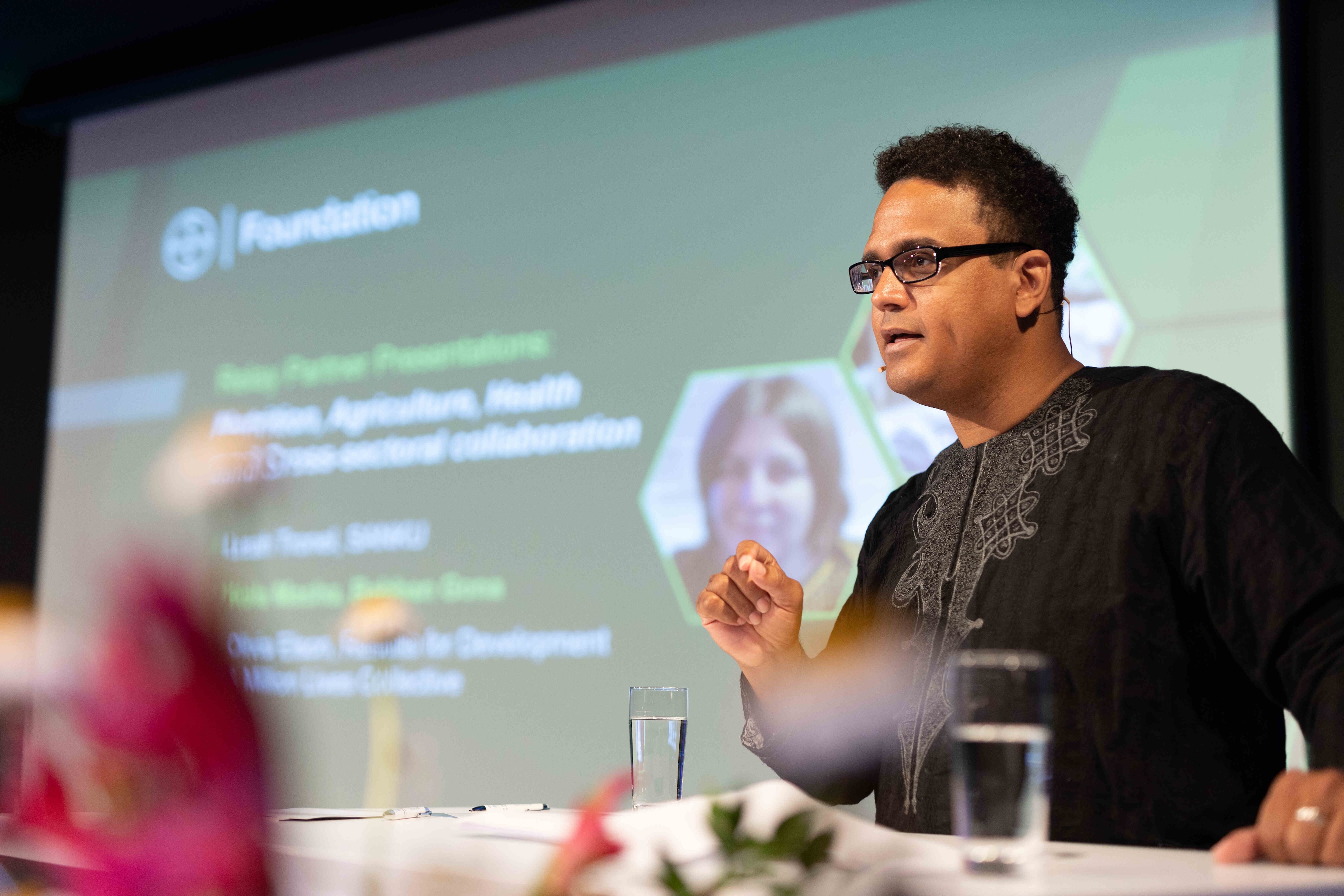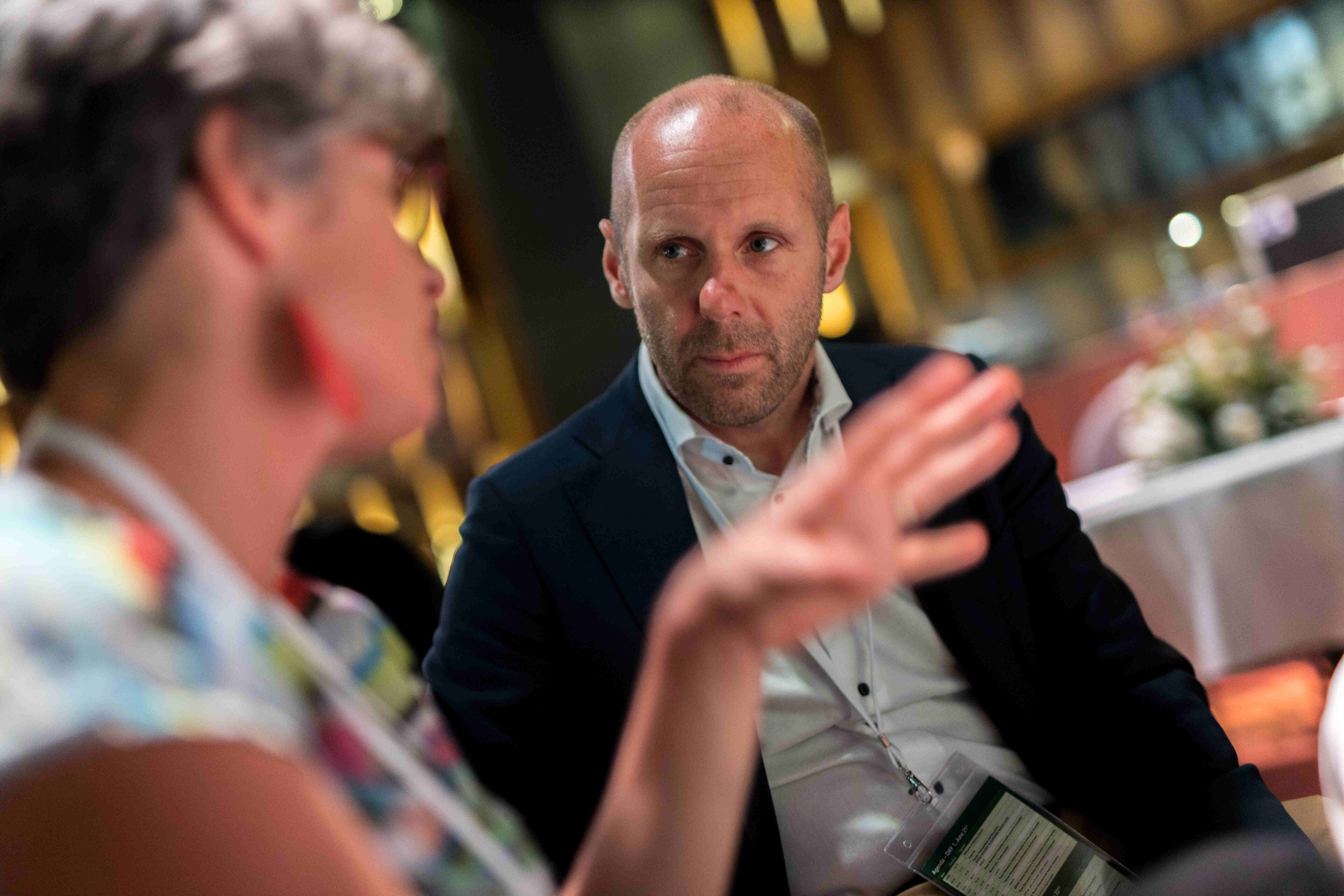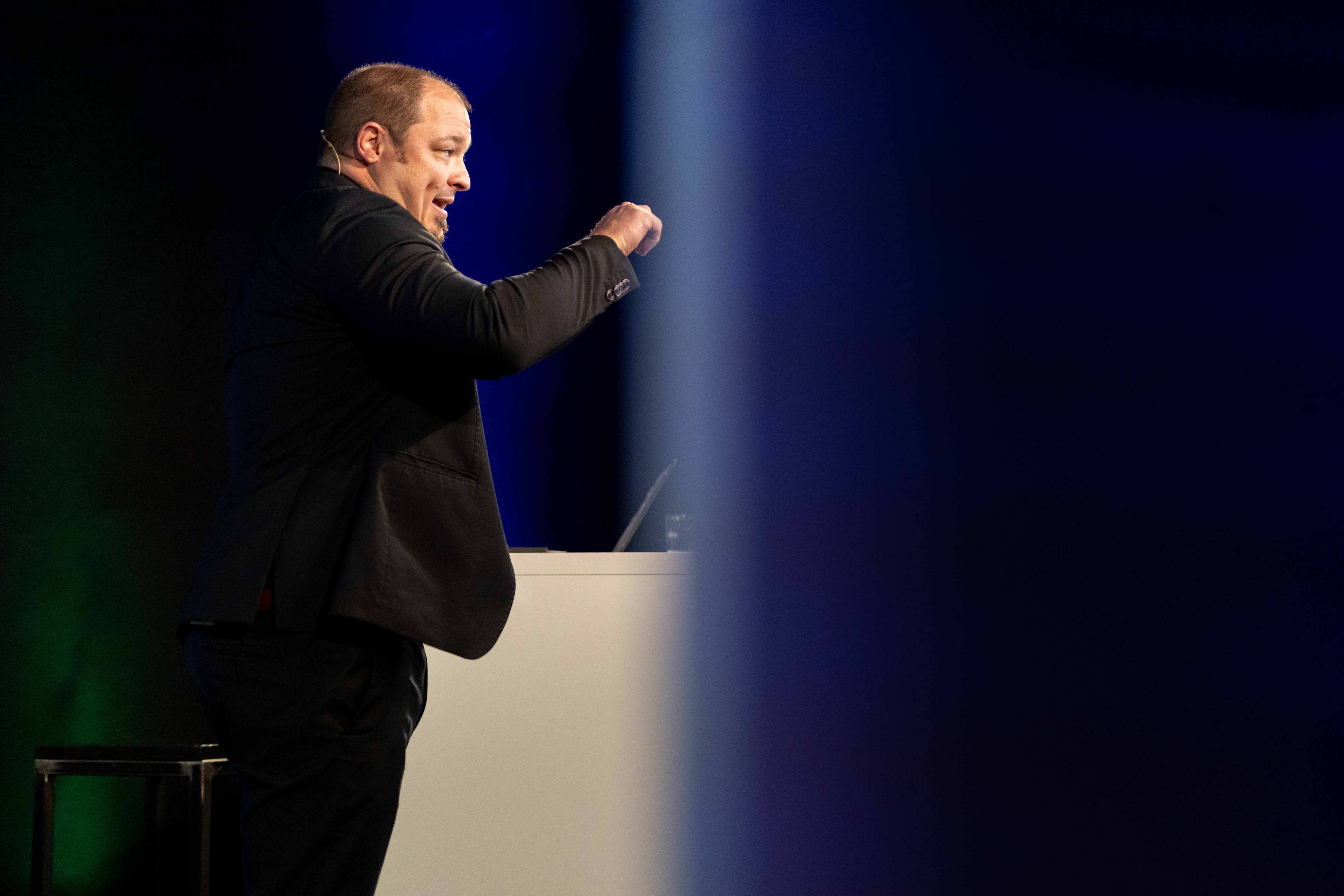 More stories like this: