SISTAC - boot camp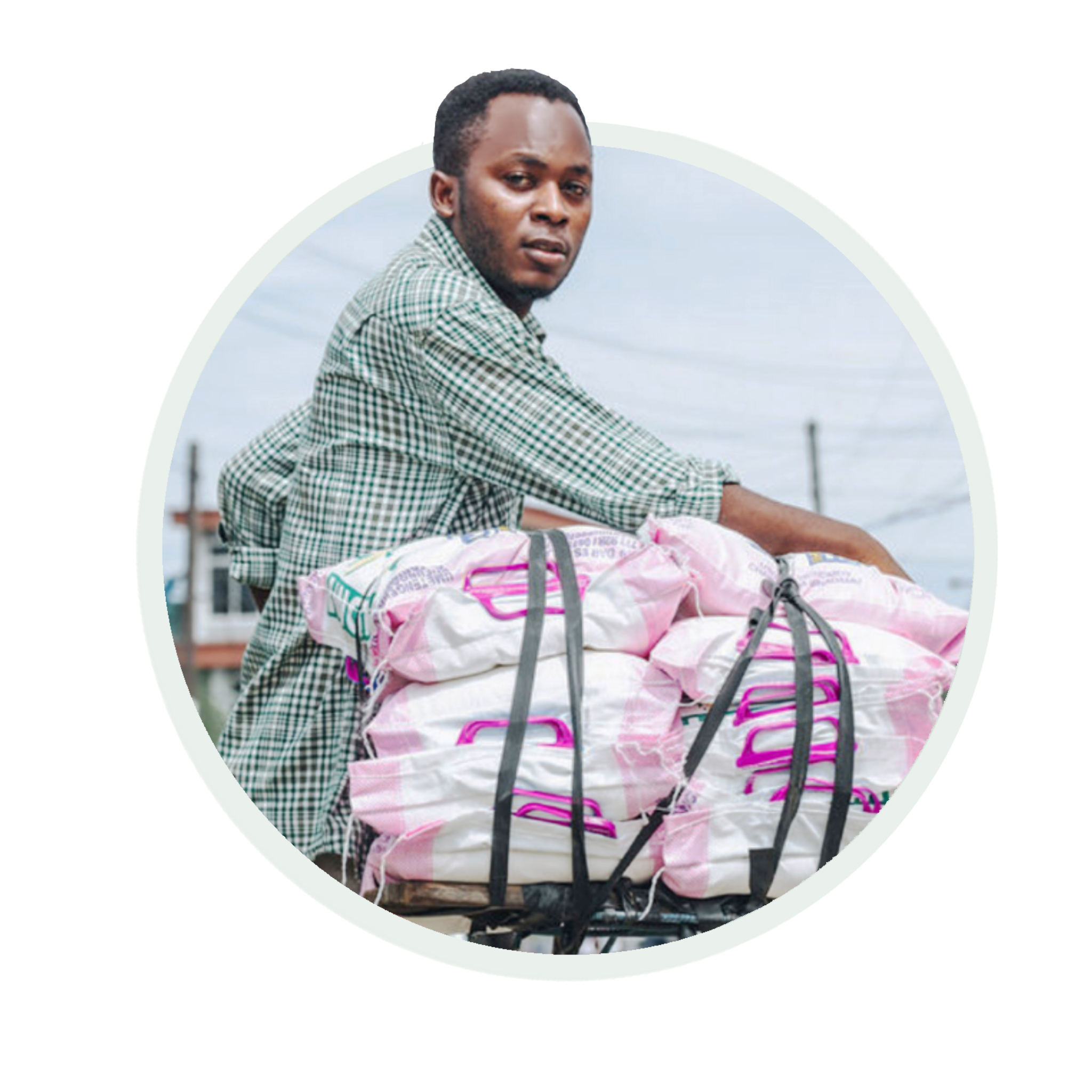 SISTAC - Bringing smart students and social start-ups in Sub-Saharan Africa together
The Bayer Foundation's Social Impact Start-up Academy (SISTAC) kicked off its "action learning program last week, during a three-day social innovation boot camp. 18 participating master students from Germany got the opportunity to meet with five inspiring and innovative start-ups from Sub-Saharan Africa. 
The action learning program is an integral part of the master's program "Entrepreneurship and Social Innovation" at the WFI – Ingolstadt School of Management. In the next semester, the master's students will get the chance to solve real life social challenges, while start-ups from Sub-Saharan Africa gain relevant business knowledge that empowers them to boost the impact of their social project. 
"You are all expected to assess the business model of each start-up using the Business Model Canvas and Christensen's model for Disruptive Innovation and to detect room for improvement," explains Prof. Dr. André Habish to the students during the boot camp.
The action learning program is fully inspired by Bayer's Innovation Agenda – which aims to mobilize a movement of employee entrepreneurs to collaborate on innovation programs and to connect to thousands of experts and enthusiasts across Bayer. During the boot camp, Dr. Ouelid Ouyeder and Dr. Peng Zhong illustrate some examples of how employee entrepreneurs are conducting rounds of experiments to validate assumptions of customer behaviors. 

Two examples include pilots where teams measured the smallholder farmer's desirability to use a feature in a digital advisory platform, or the price point where farmers started to pre-order a drone spraying service. Taking it a step further, Dr. Peng Zhong in her presentation describes the Bayer Foundation's plans to transfer the know-how of conducting business innovation to social innovation with the aim to develop inclusive business models. "For example, collaborations with Pula and Mercy Corp resulted in a novel business model for an insurance product to protect smallholder farmers in Malawi from drought without any additional cost to farmers," she explains. 

Both the students and the professor enjoy hearing about how the business ideas that have become successful business models. "In particular, the examples provided about collective learning by professional testing of critical assumption in the African context was so perfectly adapted to our program, that it was a pleasure following them. We had not yet heard it in such a tangible and illustrative way – thereby clearly indicating what exactly we are expecting from our students!" André Habisch comments after the presentation. 
 
Sanku
During the first day of the boot camp, the 18 students form five different groups and are linked to one of the five start-ups. The 24-year old master student Jessica Wurms gets linked to the social enterprise Sanku. 

"This learning program is not mandatory for me, but I was keen to take part in it. I liked the idea of doing something practical and impactful at the same time," Jessica explains. 
On the second day, the social entrepreneurs present their business ideas and the students ask clarifying questions to detect whether there are gaps in their business model. Based on their conversations, the students start filling in the Business Model Canvas.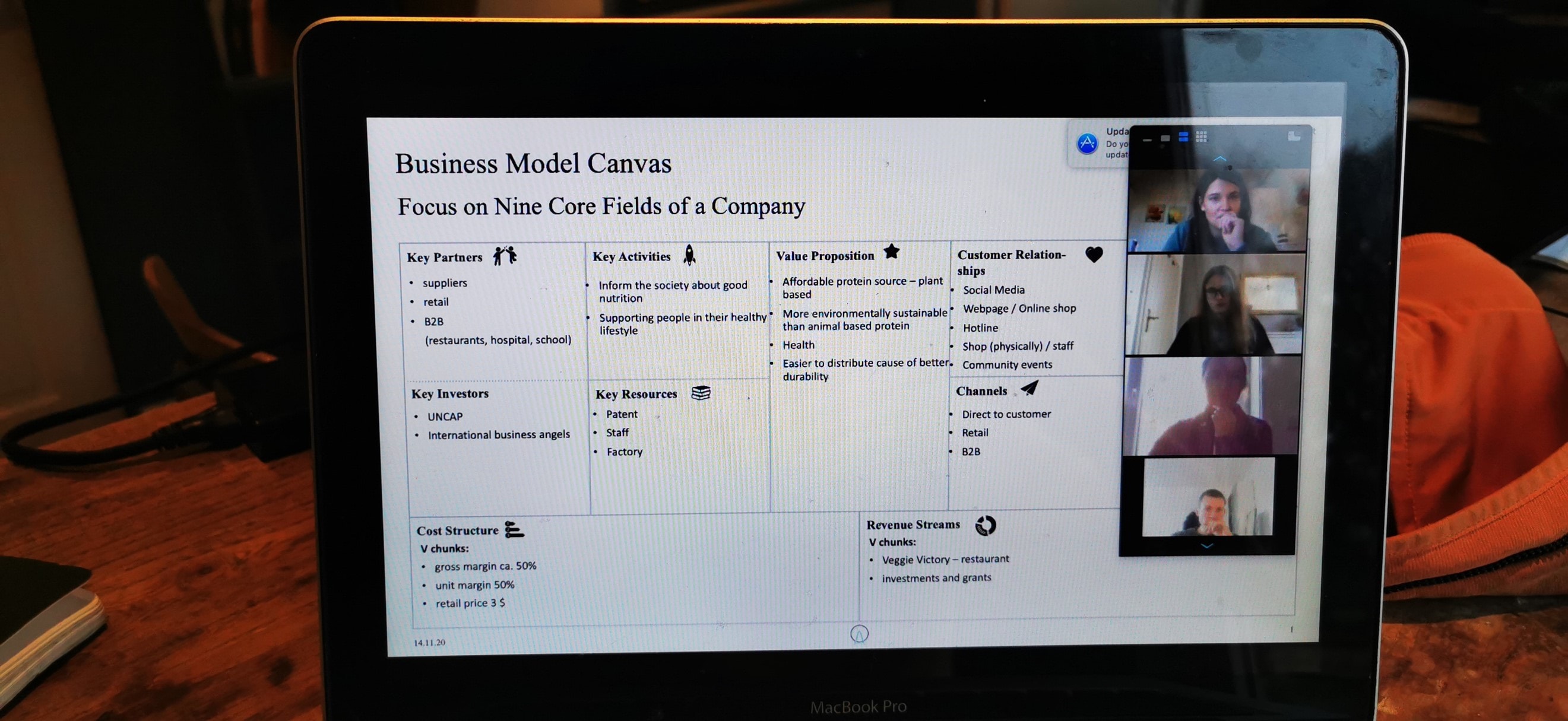 "What Sanku does essentially is to provide dosifiers to small-scale millers across five countries in Eastern and Southern Africa," explains Leah Kidd, Sanku's Director of Communications and Development to the students. "The dosifier adds precise amounts of essential nutrients into flour during the milling process, with the potential to end micronutrient malnutrition through inclusive fortification. The Bayer Foundation financially supports us in our mission to end micronutrient deficiencies for 100M people daily across 10 countries in Africa by 2025," she adds. 
"Is Sanku already making profit?" asks Flo, one of the four students who was linked to Sanku. "No, not yet, but becoming a profitable social enterprise is the mid-term goal" Leah answers, after which she enthusiastically dives into the financial projections of Sanku's business model. 
"When I got to understand the business model of Sanku, it opened my eyes for problems that are so far away from my own reality," student Jessica explains after the session. "Many people in Tanzania and other surrounding countries suffer from malnutrition. By using smart technology such as the dosifier, we can stop this," she adds. 
Catalyst Box

During the boot camp, each student team receives a so-called catalyst box from the Bayer Foundation, which is an innovation toolbox used by Bayer employees, containing learning materials, an online training course, and experimentation budget to use during the 12-week program. In addition to the learning materials, each student group is matched to a seasoned Bayer expert, who will coach them on a weekly basis. In addition to building the students' knowledge, the 1500 EUR experimentation budget enables students to test different business models and further develop their business ideas. 
"In the next few weeks, our student group, together with our Bayer expert, will develop ideas on how to further improve their Sanku's business model, or even, how to support them in their expansion plans," Jessica confirms excitedly.  
 
Veggie Victory

Another social enterprise is Veggie Victory, Nigeria's first vegan food company with a mission to become the go-to brand for healthier, sustainable and affordable plant-based products in Africa. Hakeem Jimo, vegan entrepreneur and founder of Veggie Victory, explains his business concept to his student group.
"We want to give Nigerians a healthier and at the same time delicious option for meat. An alternative or more variety for meat will have tremendous impact on people's health and also helps efforts that tackle food security, environmental and socio-economic challenges," Hakeem tells. "This has a strong socio-economic impact as it aims to undercut the price of conventional meat, which is a big factor for people in Nigeria which is one of the fastest growing population on this planet," he adds. 
At the last day of the boot camp, Prof. Dr. André Habisch asks the students about their impressions of the start-ups. "It's so impressive to see that Veggie Victory has already managed to build an entire community behind their brand," says Frank, one of the three students who will support the Nigerian company in the coming months. "Yes! They have interesting ideas to upscale their business, for example, by supplying their healthy food to school canteens," adds Hauke. 
The students can't wait to further get to know the social entrepreneurs and to gain solid knowledge on real life challenges and ground-breaking solutions. "Through this program, the students get the opportunity to generate real added value for globally outstanding social innovation cases that are about to scale big," says Prof. Dr. André Habisch. 
About SISTAC

SISTAC was co-developed by the Bayer Foundation and Prof. Dr. André Habisch, who teaches the program at Ingolstadt School of Management. It was first launched in 2018 and is mainly funded by the Bayer Foundation. The bi-annual program contributes to Bayer's sustainability ambitions which in turn support the United Nations Sustainability goals #2 (zero hunger) and #3 (good health and wellbeing).  The SISTAC methodology is based on Clayton Christensen's "Prosperity Paradox" which offers a new framework for economic growth based on entrepreneurship and market-creating innovation. 
The long-term goal is to implement SISTAC in management education across the global south in order to effectuate systemic mindset change, inspiring future leaders to recognize the economic and social impact potential of local innovators.
Photo Credit: Christien van den Brink
 
More stories like this: