Catalyzing Science and
Social Innovation to create Health
for All and Hunger for None!
What do Angel Investors seek in social entrepreneurs?
We caught up with Maru to explore what is important for her when assessing potential applicants.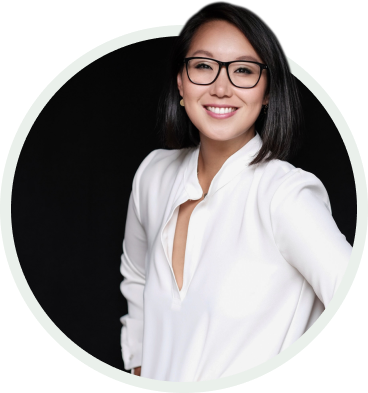 Story and interview by Krysia Sommers
Maru Winnacker was just a baby when she was found alone on the streets of Seoul. At the age of three, she was adopted by a family based in the Frankfurt am Main area of Germany.
Today, Maru's mission in life is to "give back" by supporting those who strive make the world a better place.
Maru - a "serial female entrepreneur" - is the founder of Super Group where she is backing global visionary leaders in the tech world through accessing capital, strategic partnerships, and talent acquisition. The mother of two kindergarten children is currently working with Bayer Foundation to screen applicants for a new Women's Empowerment Award.
We caught up with Maru to explore what is important for her when assessing potential applicants.
What drives you?
I was very lucky to be adopted by German parents. I am incredibly grateful for my upbringing and education in Germany. What I do is my way of giving back to societies and communities in need. Today I am driven to be able to help and guide others to realize their dreams. I have built up what I believe to be a highly-influential and global "network of power", which I use to back global leaders I truly believe in.
What are you looking for when social enterprises pitch to you?
A lot of entrepreneurs and startups are brilliant at presenting their products. What is important to me is that the leader is smart, resilient and a good person who is purpose-driven with a vision to shift whole industries for the better. If people with vision, executional-excellence and a higher-purpose have opportunities to become more powerful, this is when we can really drive change.
How important is it for social enterprises to also be financially successful?
Years ago, social enterprises would be shy to say they were profitable. Today I believe it is super-important that people who drive social impact to also know how to make money. It is the combination of impact and profitable business that can shift the world to a better place.
"Today I am driven to be able to help and guide others to realise their dreams."
Maru Winnacker, Angel Investors.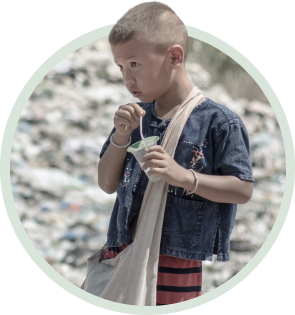 You are responsible for the due diligence of nominations for Bayer's new Women's Empowerment Award.  Why is this award important to you?
Research proves that when women are in the leadership team of businesses, there is a higher probability of a business being successful. Women in general have a great talent for empathy. This is a strategic strength that is often underestimated: Only by being able to understand other viewpoints are you able to negotiate fairly and reach agreements. While women tend to be more risk-averse in the beginning, I often observe that women are excellent at building up sustainably successful businesses which are focused on advancing societies and the world at large. 
You describe yourself as an equal opportunist. Can you explain this?
I believe it is important for the best talent to win. If an organization led by a man is also empowering women to thrive, I will also recommend that they go into a shortlist to win an award. In the end, it is about how we all can work together to make the world a better place.
More stories like this: