Transforming African agriculture by digitizing smallholders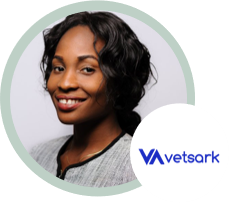 Cynthia Mene, Director and COO of Vetsark, has an ambitious mission. She wants to transform agriculture in Africa by helping small businesses to digitize, one country at the time. The serial entrepreneur from Nigeria is no stranger to thinking big. "Nigeria is highly competitive. As a young woman, if you want to do anything, you need to start by setting a high standard for yourself. Think beyond being married with kids, and picture the impact you want to make as a leader in your community."
Being a female entrepreneur in Nigeria comes with its challenges. Like most developing nations, Nigerian society is patriarchal, leading to gender inequalities. But as in most countries, this is slowly shifting; women gradually step away from the roles that were traditionally assigned to them. Cynthia Mene for one, has always been determined not to be defined by the boundaries of her society.
Interview
Amidst the challenges, what was your pathway to become an entrepreneur?

"I have inherited my entrepreneurial mindset from my mother. She is such a resilient woman. When my father lost his job with the bank, it was my mother who took the role as the main provider. She started to run a supermarket in combination with a bread delivery service. Thanks to her efforts, my mother was able to send me to school. As a kid, I helped her out in the supermarket, so I learned a lot of skills from her. As a teenager, I was sent to my aunt to do my secondary education. My aunt lives in Umuahia, Abia State, which is in the eastern part of Nigeria. She runs a cassava farm and I helped her a lot too. Both my aunt and my mother have become important role models for me. They helped me to push myself and always try to do better. When I was in university, I decided it was time to become financially independent, so I started my own liquid soap business, employing five people."
From running a soap company to becoming COO of a company that helps clients, mostly farmers, to digitize their business; how did this happen?

"My agricultural experience comes from what I learned from my aunt. When I left university, I started a cassava processing facility in my husband's village, as a way for these women to increase their income. Thanks to a grant, I was able to organize 500 women farmers into a cooperative. This was a great learning experience for me. I realized that I can do much more; so as a next step, I decided to set up an NGO that empowers youth to become entrepreneurs. The NGO is called Inspire Africa for Global Impacts Initiative, and I still run it part-time.
My husband, whom I met at university, started Vetsark and even though I only officially joined in 2019, I have been involved since the beginning."
Can you explain what Vetsark does?

"Vetsark helps agri-businesses in Africa to increase their productivity and income through digitalization of their businesses. We use data science technology to help farmers and veterinarians digitize their daily clinical records, provide farm services and animal health care. To do so, we have developed several online tools such as Farmgod and Vethro.
Farmgod is a management app that helps farmers to collect, track, analyze their farm production and financial records, whereas Vethro is a veterinary telemedicine platform that caters to the needs of pet and livestock owners across the continent."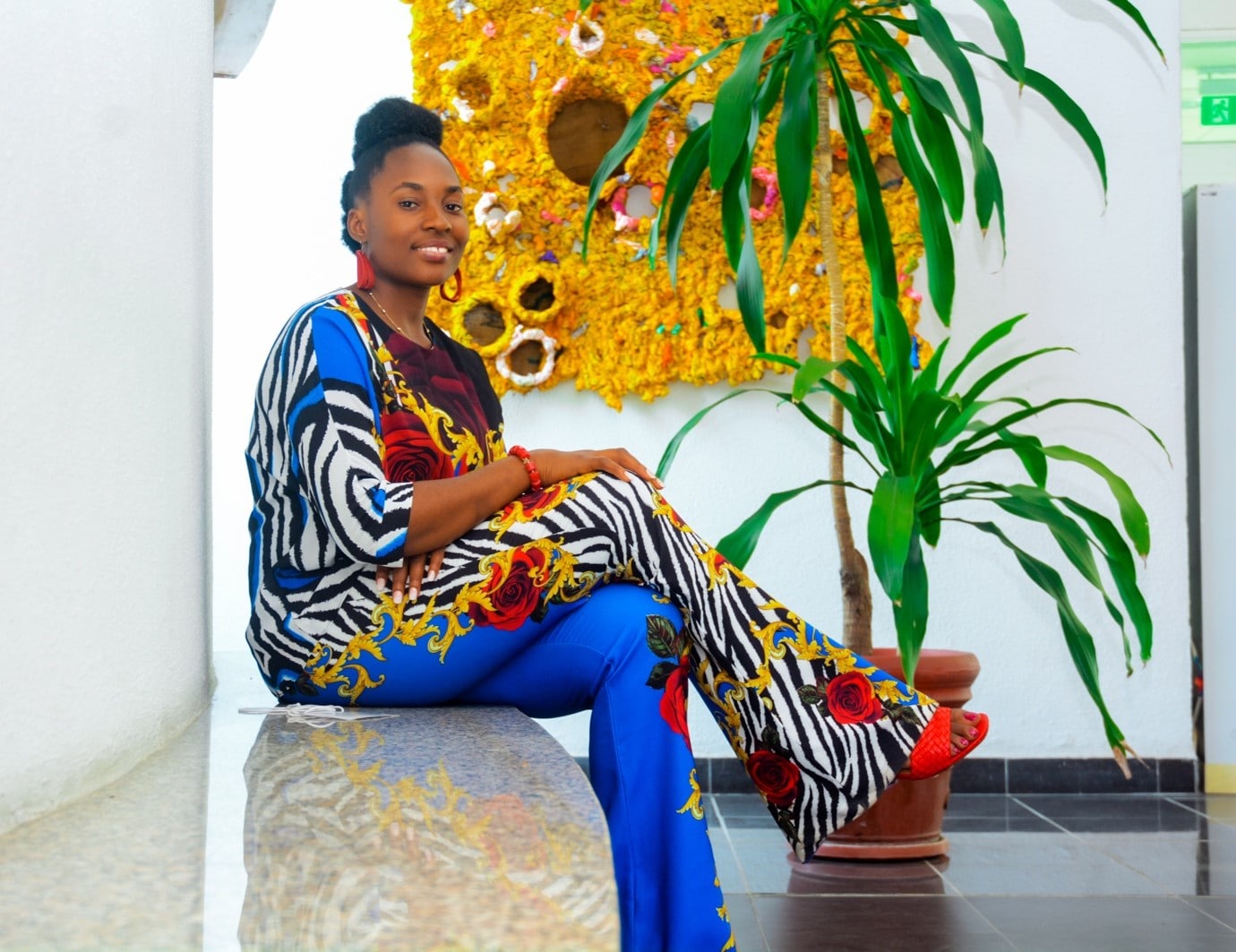 What's the business model behind Vetsark?

"Vetsark is a social enterprise. Our platform users pay a subscription fee. We currently have 3,000+ users for Farmgod. By 2025, we aim to have at least 100,000 users. We can do this by setting up strategic partnerships with large NGOs and multilateral organizations such as the World Bank. They fund and implement agricultural projects and we could reach their farmers with our software tools. At the same time, we serve large clients such as the Ministry of Agriculture. We have created a tailor-made software package for them to set up a national disease reporting system."
You are among the five winners of the Women Empowerment Award. What does it mean for you to win this prize?

"This award is the first major prize that we won this year. Winning this prize reassures us that our dream is valid and that we are on the right track. The prize money will help Vetsark to expand its work and build the team. I am especially excited about the 24-week growth accelerator, which allows us to have access to mentorship and business growth support as we work towards scaling our impact to serve more clients. It is so helpful at this stage to have somebody who can sit down with us and help us with design thinking, reevaluating our business model and to verify some of the assumptions that we have about our customer needs. And for me personally, it's an appreciation for me as a woman, and it's an encouragement to do my best towards the community."
About the Women Empowerment Award

With the Women Empowerment Award, Bayer Foundation wants to empower women as key change makers and help female entrepreneurs generate social impact in Sub-Saharan Africa. Through this Award, Bayer Foundation offers a partnership which goes far beyond a one-off cash prize. The award includes 25,000 EUR in cash plus an in-kind contribution that equals 25,000 EUR in the form of a 24-week growth accelerator.
During this period, the winners will receive tailored support and training for scaling, including active investor feedback. In addition, they will be able to will tap into an extensive network of Bayer experts, who will offer coaching both in health and nutrition as well as sustainable agriculture related focus areas. Last but not least, all winners will become part of Bayer Foundation's exceptional global alumni and partner network, which offers the opportunity to raise capital and exchange knowledge about experience gained.
 
By supporting female entrepreneurs with groundbreaking ideas, Bayer Foundation specifically recognizes and celebrates their role as game changers driving sustainability and social impact through entrepreneurial innovation.
More stories like this: