Women Empowerment Award 2023: Apply Now!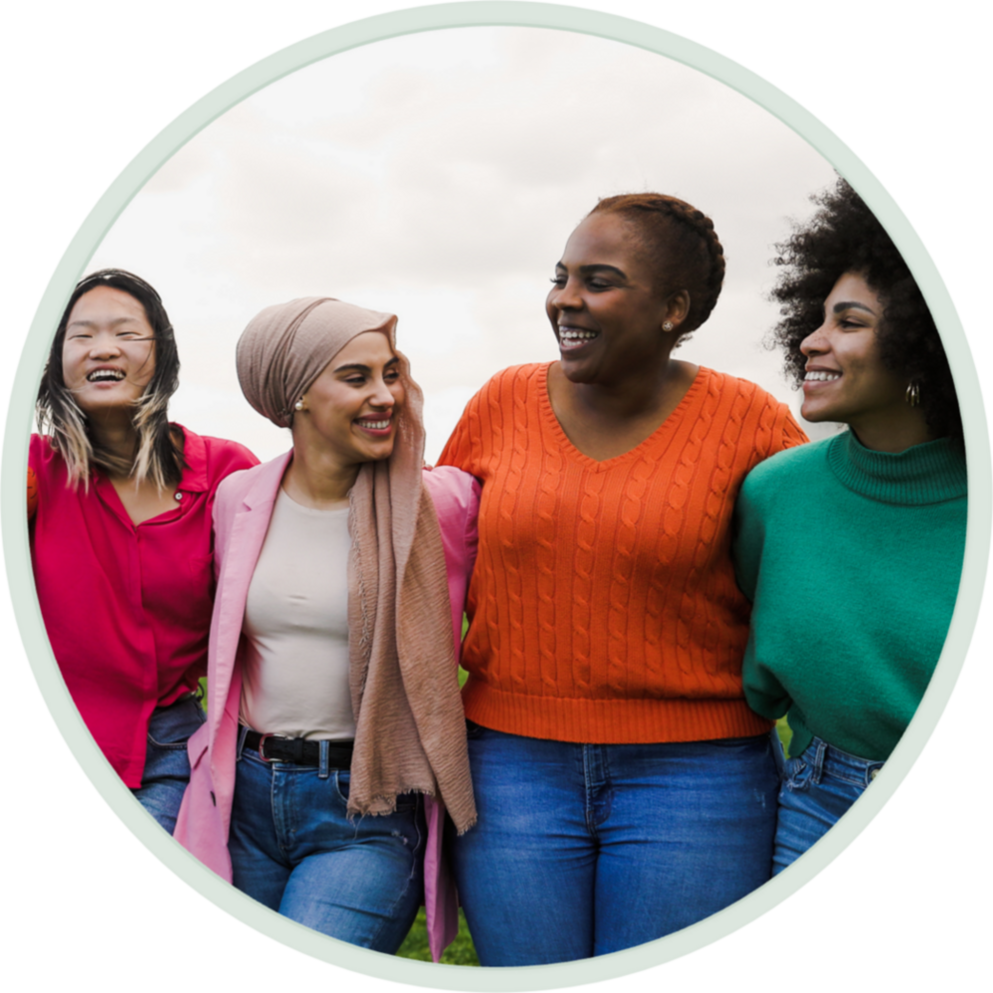 Game-changing female entrepreneurs from the Global South - is your innovation driving positive change by bringing better health and nutrition to everyone? Harvest a ealthier future by applying for the Bayer Foundation Women Empowerment Award 2023.

Female entrepreneurs play a key role in the fight against poverty and in advancing the development of the regions in which they operate. However, the female social entrepreneurship journey is marked by major challenges: Lack of funding, discrimination and missing networking opportunities are only a few obstacles. We want to support the brightest minds who jointly pave the way for a fairer tomorrow with their health, nutrition and agricultural solutions.

This award will support 15 female entrepreneurs from the Global South (focus Latin America, Africa & Asia) through:
•    €25,000 cash prize
•    Empowerment Program: Tailored coaching to reach your business goals
•    Access to Bayer Foundation & Bayer AG's expert network
•    Visibility through branded communication activities
•    Final award ceremony
•    Alumni Network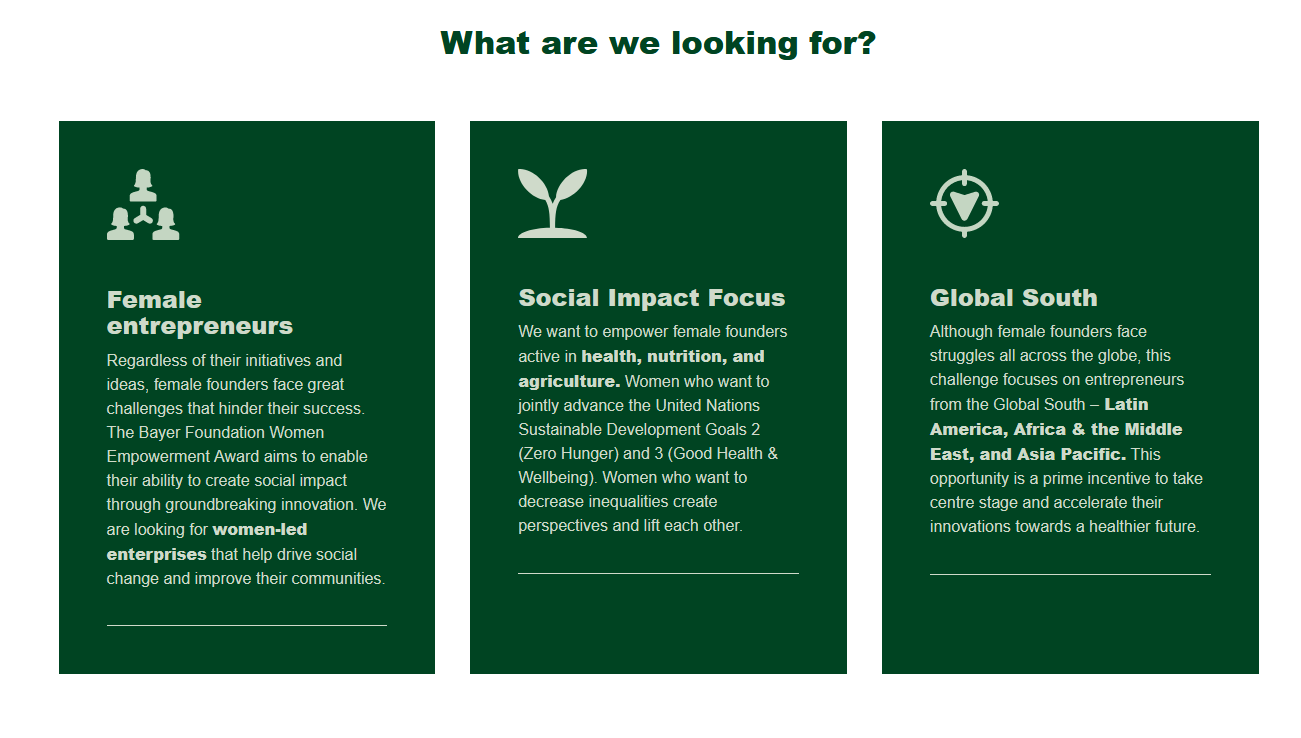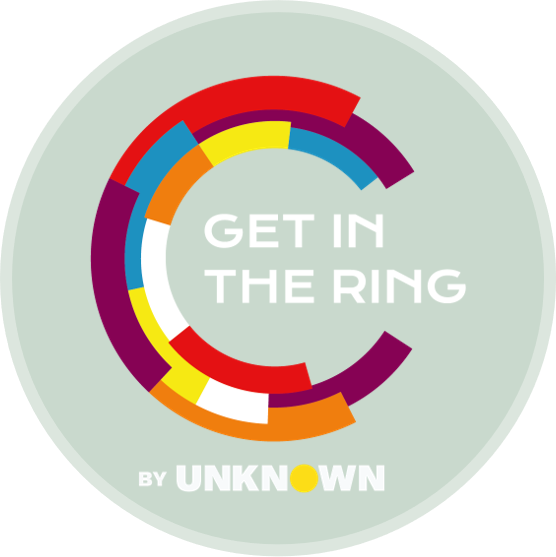 For the Women Empowerment Award 2023, Bayer Foundation is again partnering with the Unkown Group and its brand "Get in the Ring", the world's most global startup competition, active in over 200 cities worldwide. The global podium of Get in the Ring has given countless opportunities to unconventional solutions in all corners of the world, to prove their solutions and solve 21st century challenges. Working alongside industry leading partners, Get in the Ring supports the scale and impact that startups make across the globe.
More stories like this: