2022 Bayer Foundation Report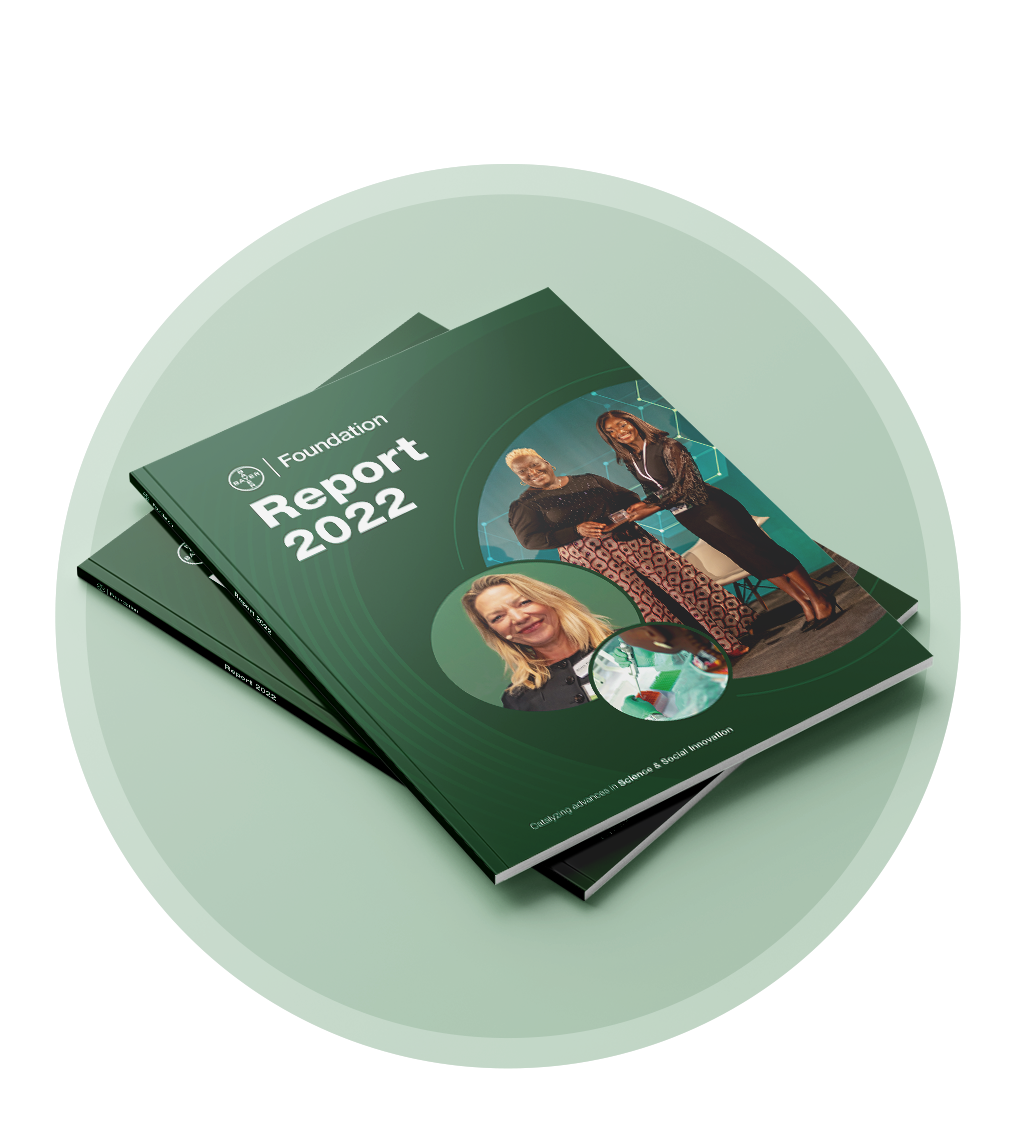 Science and social innovation are among the core drivers of a fairer and more equitable future. Envisioning a world with Health for All, and Hunger for None, Bayer Foundation and its partners support young and emerging scientists as well as social entrepreneurs around the globe. Our programs and initiatives drive breakthrough scientific innovations and direct them towards the people and communities who need them. In the latest Bayer Foundation Report, we present our advances in achieving positive impact worldwide.
Over the past two years, Bayer Foundation has been working closely with partners such as research institutions, foundations, social enterprises, scientists, and entrepreneurs. In this report, we put the spotlight on their inspiring achievements in a breadth of initiatives, ranging from scientific capacity-building in sub-Saharan Africa to fostering female empowerment and boosting the role of women in science and economic development.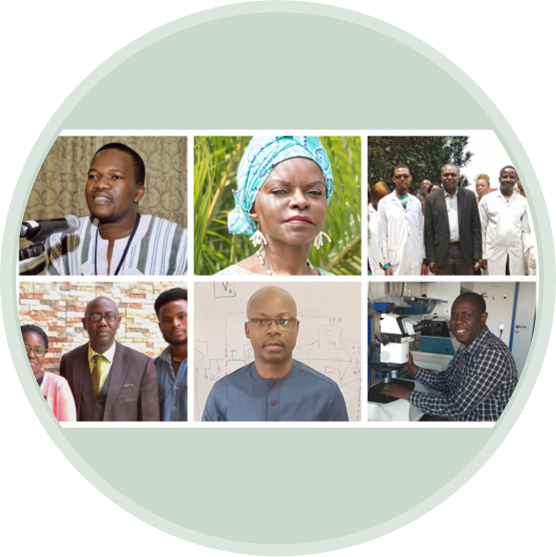 Alexander von Humboldt Hub – Building Scientific Equity
One promising example of this type of collaboration is the new Humboldt Research Hubs, established to promote scientific capacity-building in sub-Saharan Africa as well as strengthen networks between African and German scientists to help overcome the recent pandemic and tackle future health crises. These Hubs are a new program launched by the Alexander von Humboldt Foundation, a partner of Bayer Foundation.
Read More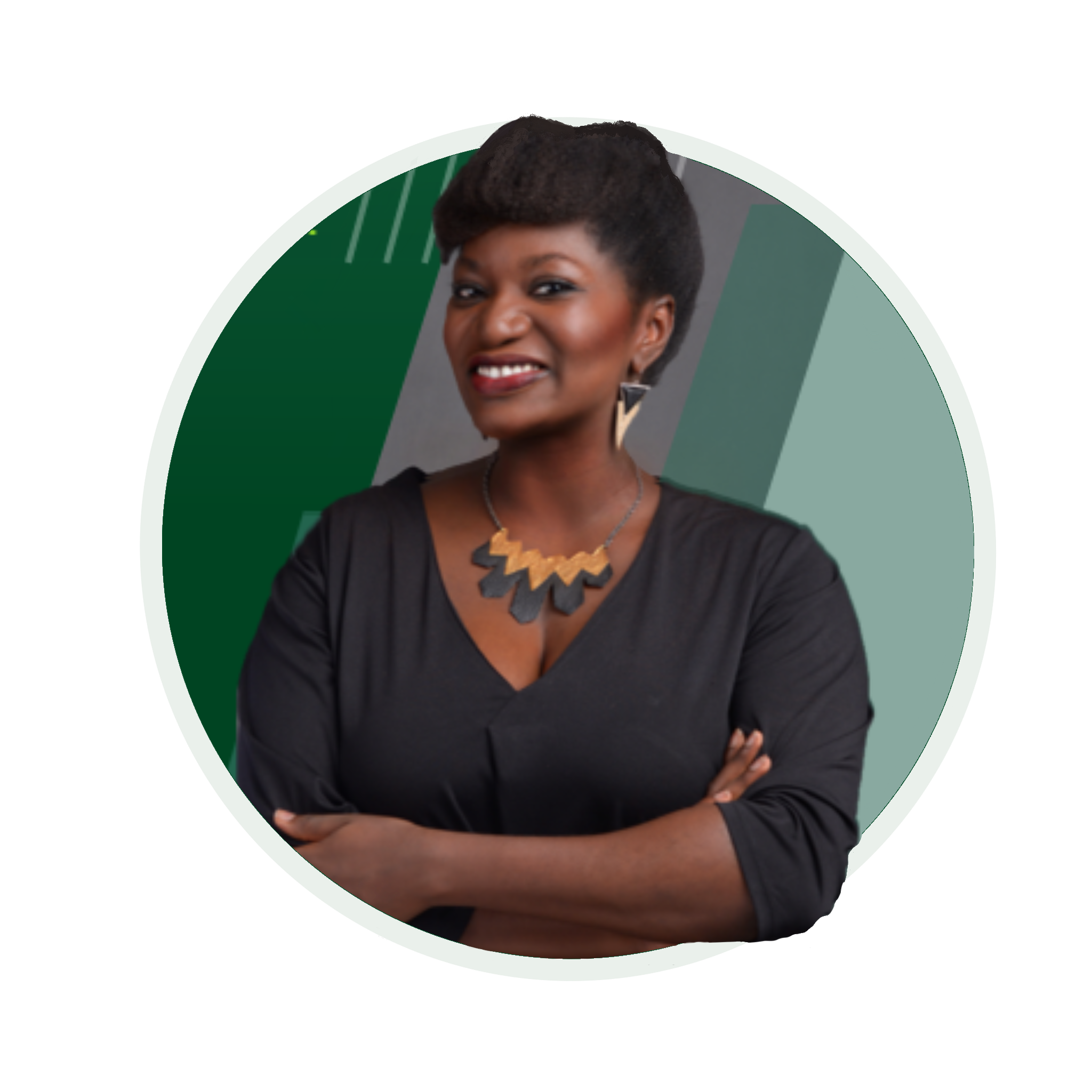 Women Empowerment Award – Supporting Female Entrepreneurs
In January 2022, the Bayer Foundation partnered with Get in the Ring, a global startup competition for Bayer Foundation's Women Empowerment Award 2022. With this award, we aim to empower female entrepreneurs in sub-Saharan Africa to scale their innovations in health, nutrition, and agriculture. After four months and 500+ applications, we selected five winners, whom we proudly announced during the Social Innovation Day 2022.
Read More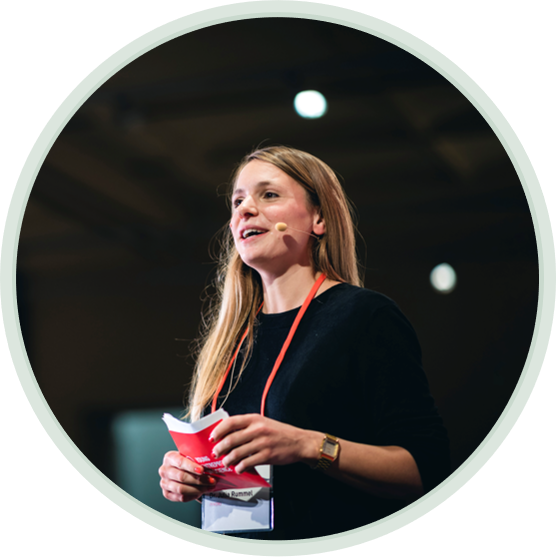 Female Science Talents – Supporting Female Scientist
Research continues to show that women are highly underrepresented in science. Bayer Foundation's commitment to help close the gender gap in science has led to the creation of the Female Science Talents program, developed together with the Falling Walls Foundation. The result to date? 201 female science talents from 72 different research fields, and 56 countries, came together to learn, to network, and to offer each other support.
Read More
The highlights in our 2022 report are a testimony of our work. Not stopping there, the report also outlines Bayer Foundation's ambitions and goals going forward.
Follow this link for the full 2022 Bayer Foundation report.
More stories like this: