Humboldt-Bayer Research Fellowship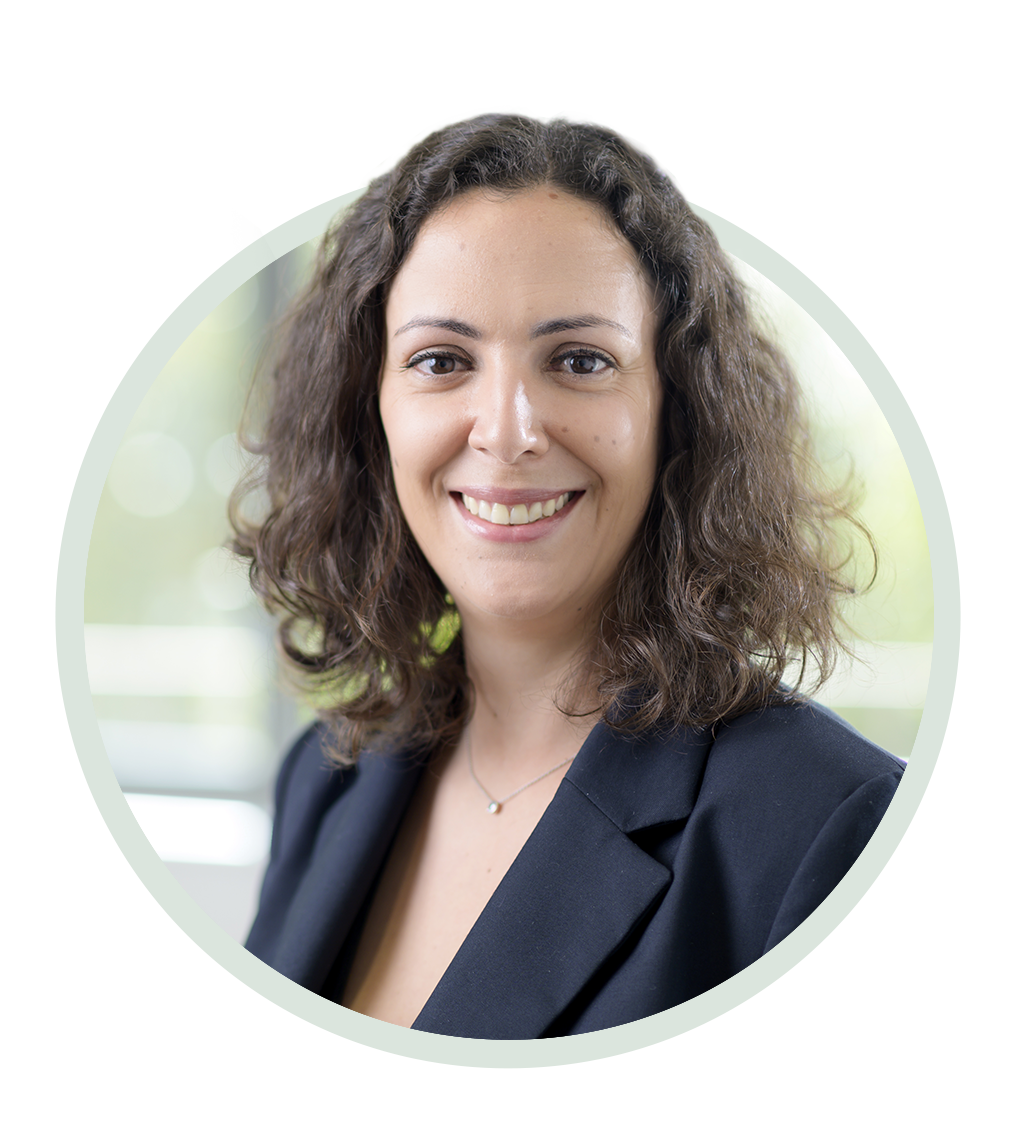 "It gave me a lot of confidence for the future"
Every year, 10 upcoming top scientists – postdocs from abroad – are selected to become Humboldt-Bayer-Fellows, carrying out research activities in Germany. Filipa Tomé was one of them. In an interview, she talks about the experience, her career, and about doing things you love.
Filipa, can you give us a short summary of your CV leading up to the Bayer-Humboldt Fellowship?

I am from Portugal, where I took a BA in biochemistry and an MA in molecular biology. Then I moved to Belgium, on a Marie Curie scholarship for industrial PHDs, to identify plant genes that are responsible for responding to specific unfavorable environment conditions. In 2016, I joined the Max Planck plant breeding institute in Germany as a postdoc, studying the seed fertility of barley and wheat. Shortly after joining Max Planck, I was selected for the Humboldt-Bayer Research Fellowship.
What difference did it make to your work?

It gave me a lot of confidence for the future. Doing research can be very frustrating; and it can take a long time to discover whether your hypothesis actually works out. So there is always a lot of doubt involved. In my application for the Fellowship I told them what I had done so far and how I wanted to proceed. When I got the Fellowship, it was a reality check: I knew they believed in my research and that it is worth it.
How has living and working abroad impacted you as a person and a scientist?

It was one of the best experiences in my life. It helped me grow, both on a personal and a professional level. Being exposed to other cultures, other environments and other ways of thinking has enhanced my ability to adapt to different situations and to professional changes.  Apart from that, it is fun to study the local language. You learn more about a place and its people if you speak the language.
Why are such Fellowships important?

There are not many Fellowships like the Bayer-Humboldt. It gives you the opportunity to develop your own ideas and start building your own projects – which is what a post doc wants to do. And this independence is also important for a diverse and healthy growth of science and the scientific community.  The Humboldt offers a platform for scientists to think for themselves, to pave their own way more creatively. It promotes thinking minds, individual creative thinking, and scientific progress.
What did you do after the Humboldt-Bayer Fellowship ended?

I went to Lisbon University as a science officer, where I was also selected for a transatlantic Fellowship that promotes knowledge and technology transfer from the lab to the market. And for the past year, I have been working as an innovation consultant for a company in Braga, in the north of Portugal. I help startups and scientific consortia to turn their ideas into a product and take it to the market. Most of these startups are spin-offs from universities, so the scientific aspect is amazing and quite challenging. You never know the next topic: health, engineering, renewable energy, material science. It's always new, and always exciting to participate in the growth of such early and very innovative ideas. I can see myself doing that for many years to come.
Looking back on your remarkable career so far, what insight would you like to share with the next generation of scientists?

If you do things you love, you can never end up in the wrong place.
The Humboldt-Bayer Research Fellowship

The Humboldt-Bayer Research Fellowship is a collaboration between academia and industry with the intention of opening up new exchange opportunities for the upcoming world elite in science. Every year, the Bayer Science & Education Foundation awards research grants to 10 post-doctoral scientists. The idea of this initiative is to support upcoming top scientists from abroad in carrying out research activities in Germany.
*Photo Credit: Filipa Tomé
More stories like this: