Transforming communities, one flour bag at a time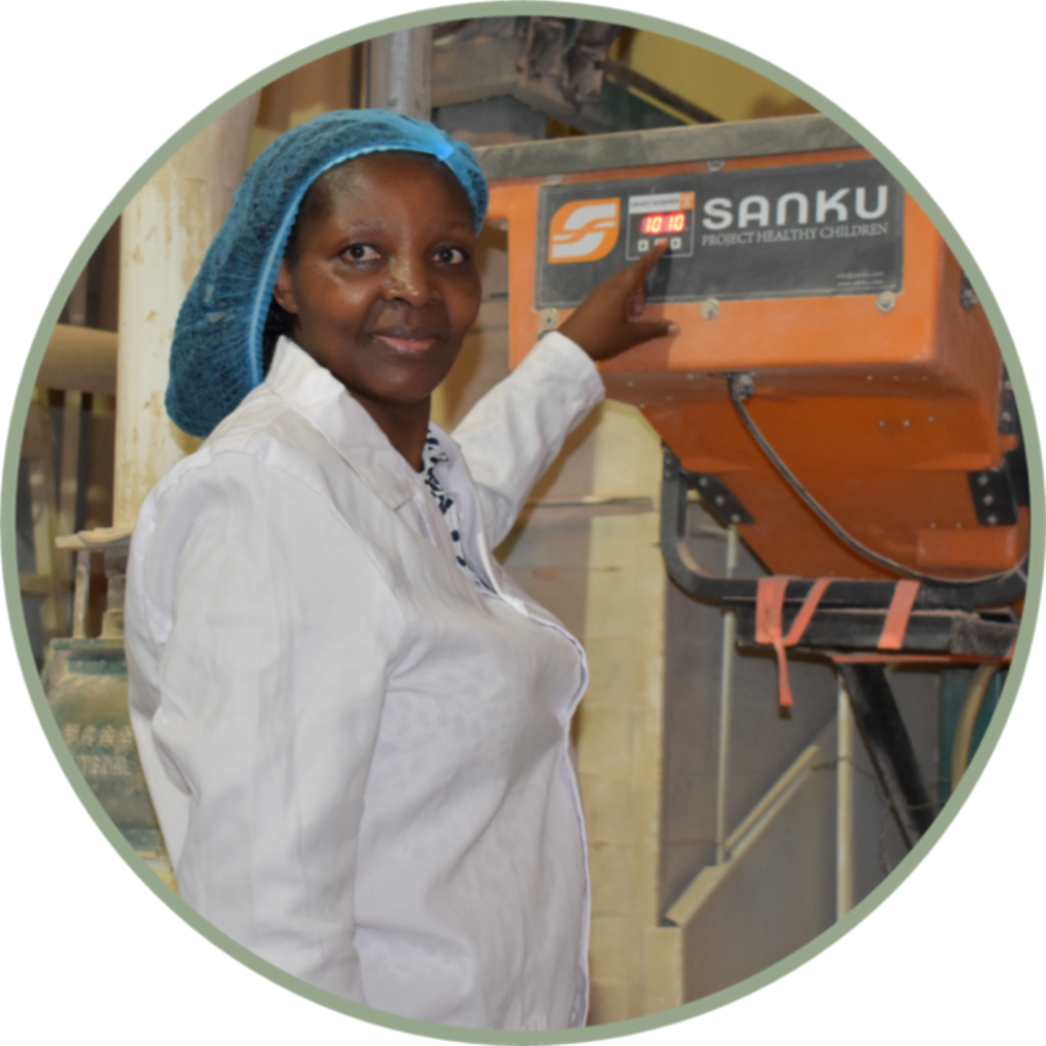 Meet one of the first Sanku millers in Kenya! Her name is Lydiah Nyaga, and she has been running her own mill in Embu, Eastern Kenya since 2017. Trained as a nurse, Lydiah is a passionate advocate to tackle malnutrition in her community.
From nursing to milling
The 46-year old Lydiah has witnessed the importance of nutrition in preventing illness many times when she worked in a health center. When Lydiah expanded the capacity of her milling company Lizhbrand Millers in 2018, she ran into some fortification challenges. The available dosing machines in the market were too mechanical and needed constant human monitoring to guarantee that adequate fortification was happening. 

In early 2023, Sanku approached Lydiah and offered a partnership. As part of that relationship, Sanku installed a smart dosifier at her mill, saving her $2,500 in costs. Lydiah deeply values the support provided by partners like Sanku, which has significantly streamlined the fortification process. "With the Sanku dosifier, we can tell that the fortificants are running, and if there is a problem, it gives us an alert. So far, we have not had issues."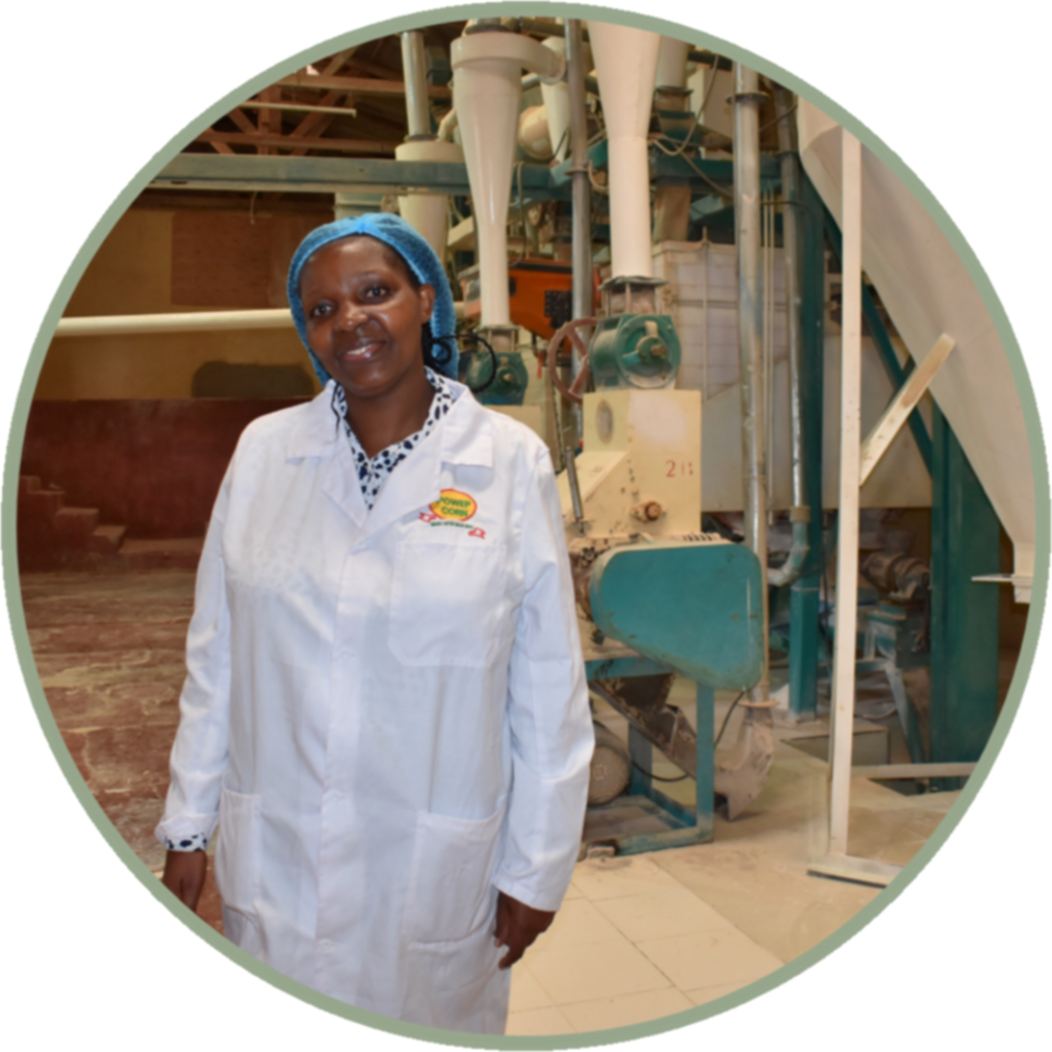 Lydiah Nyaga, Lizhbrand Millers
"When women eat fortified flour, they will be healthy by the time they get pregnant, and their children will be healthy. We will be preventing and not curing malnutrition."
Increasing food prices
Despite Lizhbrand Millers having the capacity to produce 60 tonnes of fortified flour each month, accessing affordable and quality maize has posed a challenge over the past few years. The cost of maize has averaged US$45 due to the prolonged drought in the Horn of Africa and the war in Ukraine leading to increased commodity prices. With rising raw material costs and operating expenses, Lydiah's margins from processed flour have been significantly reduced. However, through the Sanku partnership, Lydiah receives relief through subsidized premix costs, ensuring her ability to fortify her flour. In addition to this, Sanku supplies high-quality, affordable packaging bags.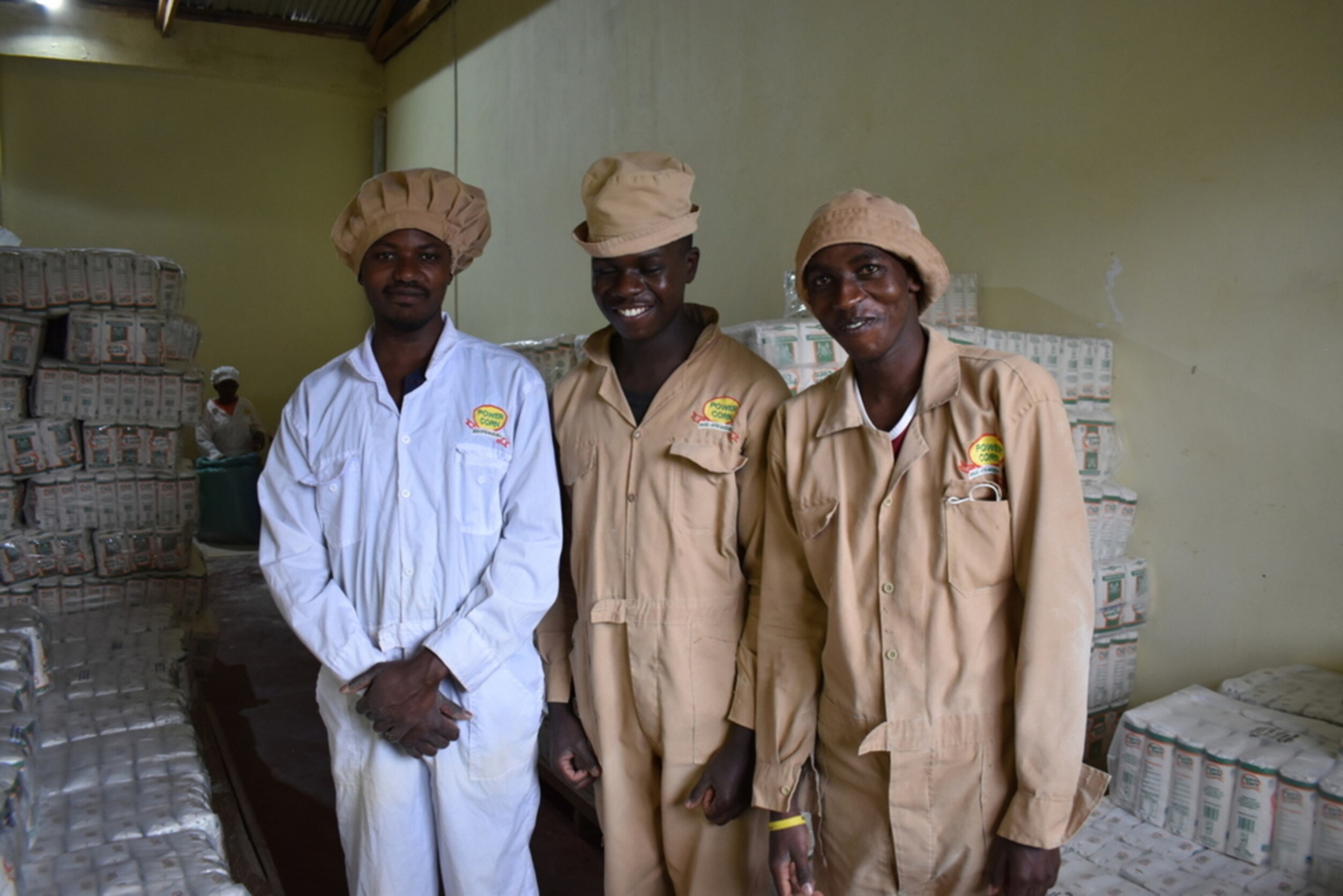 Workers at Lizhbrand Millers

This collaboration has also eliminated the need for her to store nutrients at her mill, which could pose contamination risks. Sanku's field teams also provide invaluable assistance by maintaining the dosifier and training her staff in fortification and General Manufacturing Practices (GMP) to ensure food safety. Through this partnership, Lydiah has had the opportunity to connect with researchers from Jomo Kenyatta University of Agriculture and Technology (JKUAT), a strategic academic partner of Sanku. They have generously provided her with free lab services and aflatoxin testing kits to ensure the safety of her grain supply.
Expanding her customer base
Lydiah's mill is now supplying nutritious flour to several schools in her area, including a girls' boarding school with about three hundred students. She has employed a team of nine young people, who ensure that her customers have enough supply of fortified flour at all times. Her goal is to keep improving her business, by increasing the capacity of her mill and employing more young people to assist with mill operations. 
Providing nutrition information
Combining her experience as a nurse with her milling knowledge, Lydiah has gradually grown into a fortification champion determined to supply and educate her community about fortified foods. Lydiah regularly speaks to pregnant women by visiting the local health centers near her mill. She has identified four additional health centers near her mill where she intends to begin sensitizing women seeking antenatal services. "I would like to see children in my community healthy and strong," she adds. 
Social Innovation Ecosystem Fund: Ending malnutrition through SANKU's innovative dosifiers
YYMMDD
Author/Uploaded by
More stories like this: