A gentle weapon against breast cancer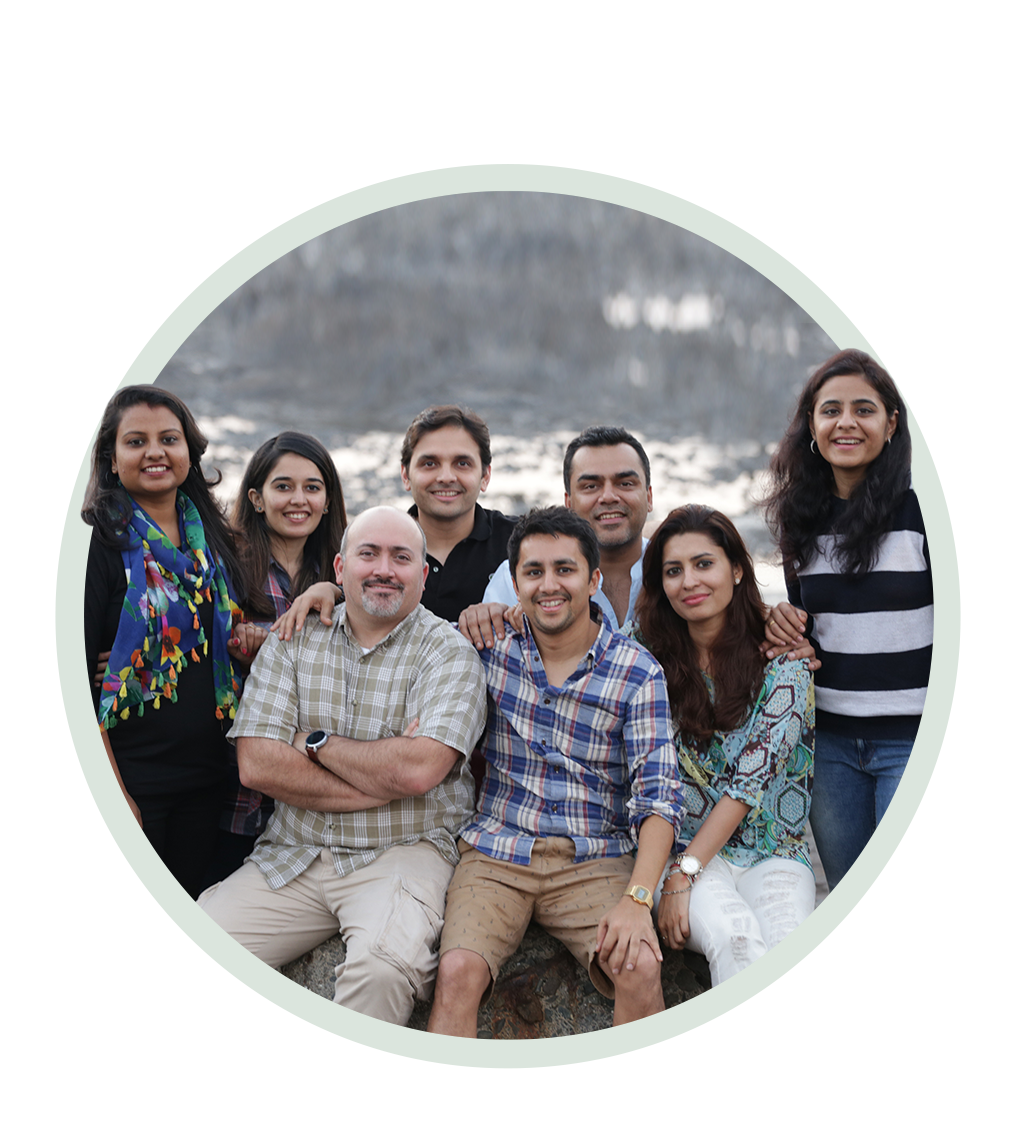 In line with its strategic focus on women's health, Bayer is part of the success story of iBreastExam, a low-cost, non-invasive screening device for early breast cancer.  
"iBreastExam is a great startup story," says Stefan Wilhelm, Program Manager Social Impact at Bayer Foundation. "The hand-held device allows healthcare workers to perform breast examinations even in remote areas of developing countries. It takes just a couple of minutes, and provides real-time results via a mobile app."
After first studies showed that its performance compares well with other examination methods, iBreastExam took bureaucratic hurdles in record time: FDA clearance and Europe's CE mark in 2015, and ISO 13485, WHO's GMP certification in 2016. Together with distribution partners, co-founders Mihir, Matthew and Bhaumik started to launch the device in Asia. When they were scaling to Latin America, Bayer Foundation came into the story, says Mihir Shah, iBreastExam's co-developer, and co-founder of the FemTech Company UE LifeSciences: "In 2018, we took part in the Bayer Foundation's Grants4Impact competition. They were looking for scalable technologies that would make a social impact in developing countries. We were invited to the pitch in Berlin and we won, getting a grant of 150,000 Euros for our project."  The Grants4Impact money made it possible for UE LifeSciences to conduct clinical studies in Brazil and benefitted 20,000 women globally.
To date, more than 400,000 women in 12 countries have been screened with iBreastExam, and 175 cancers were diagnosed.
Why early detection is key
In industrialized countries, where mammography is available for early mass screening, 90% of breast cancer patients survive. In the developing world, the story is different: an average of 50% of women with breast cancer dies, because there is no infrastructure to identify the cancer at an early stage. iBreastExam has the power to change that. Using a tactile sensor technology, the device detects subtle variations in the breast tissue stiffness before these variations can be identified by clinical breast examinations.     
Monika Lessl, Executive Director of the Bayer Foundation believes strongly in iBreastExam's potential to make a social impact: "Our vision is to catalyze science and social Innovation for a world with health for all and hunger for none.  iBreast Exam is a great example on how we implement our mission and increase access to health for women in need."   
In the developing world, an average of 50% of women with breast cancer dies, because there is no infrastructure to identify the cancer at an early stage.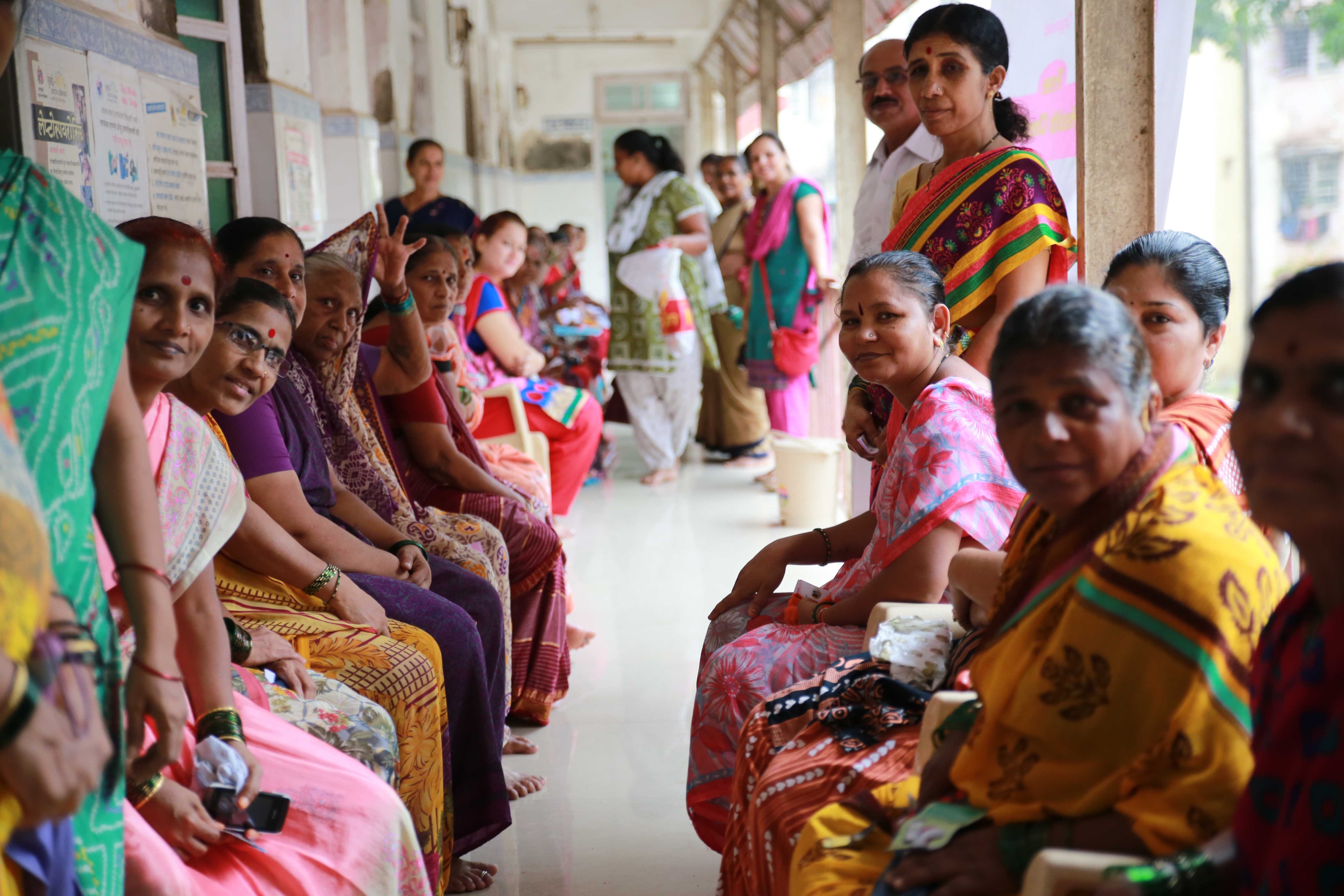 Interview
Creating an impact for 100 years

The American-Indian company UE LifeSciences has developed an affordable, non-invasive device for detecting early breast cancer. In an interview, Executive members Mihir Shah and Gauri Navalkar-Godse talk about their inspiration to found a FemTech company and their vision of unlocking the potential of public health.
Mihir, you are a computer engineer. What gave you the courage and commitment to work on a medical project and found a FemTech company?

Two women were pivotal for this step: My mother in law, and a lady scientist from my alma mater. My mother in law was diagnosed with breast cancer just before I got married. I looked into the situation in India, the country where I was born and found that every year, more than 70,000 Indian women die of breast cancer, because for most of them early detection is unavailable. I decided to look for a solution and I found the key with Wan Shih, a scientist at Drexel University. We licensed her sensor technology idea and developed iBreastExam together with my partners Matthew Campisi and Bhaumik Sanghvi.
How did you go about implementing the iBreastExam concept?
Gauri Navalkar-Godse, Head of Client Relations: We met up with NGOs and foundations, and trained their staff to operate it. We convinced local obstetricians to offer the test for early detection. And we engaged healthcare workers in the local communities to screen rural women in remote areas. In the beginning we feared that rural women in the developing countries might not take to it, but it soon turned out that they were very happy with this affordable and painless method, so they spread the news by word of mouth. 
What about urban women in the developing countries? Did you address them too?

Gauri: Yes, and we started a new story here. Working women in the cities often lack the time to go to a clinic for a checkup. So we took the device to the corporate world, to the offices where they work. We told them: Here is a device that can screen women at work and it takes just 10 minutes of her time. It is a game-changer. Rather than the women going to the check-up, the checkup comes to them.   
 
What happens if the examination result is positive?

Gauri: We only train and certify iBreastExam operators when the partners we work with have a follow-up plan in place; and we only go into communities where a radiologist or District Hospital can do the follow up.  It would be ethically irresponsible to screen a woman without properly guiding them to the next step.
"Millions of women in highly industrialized countries avoid mammograms because they fear radiation, shy away from the discomfort, or lack access to radiologists." Gauri Navalkar-Godse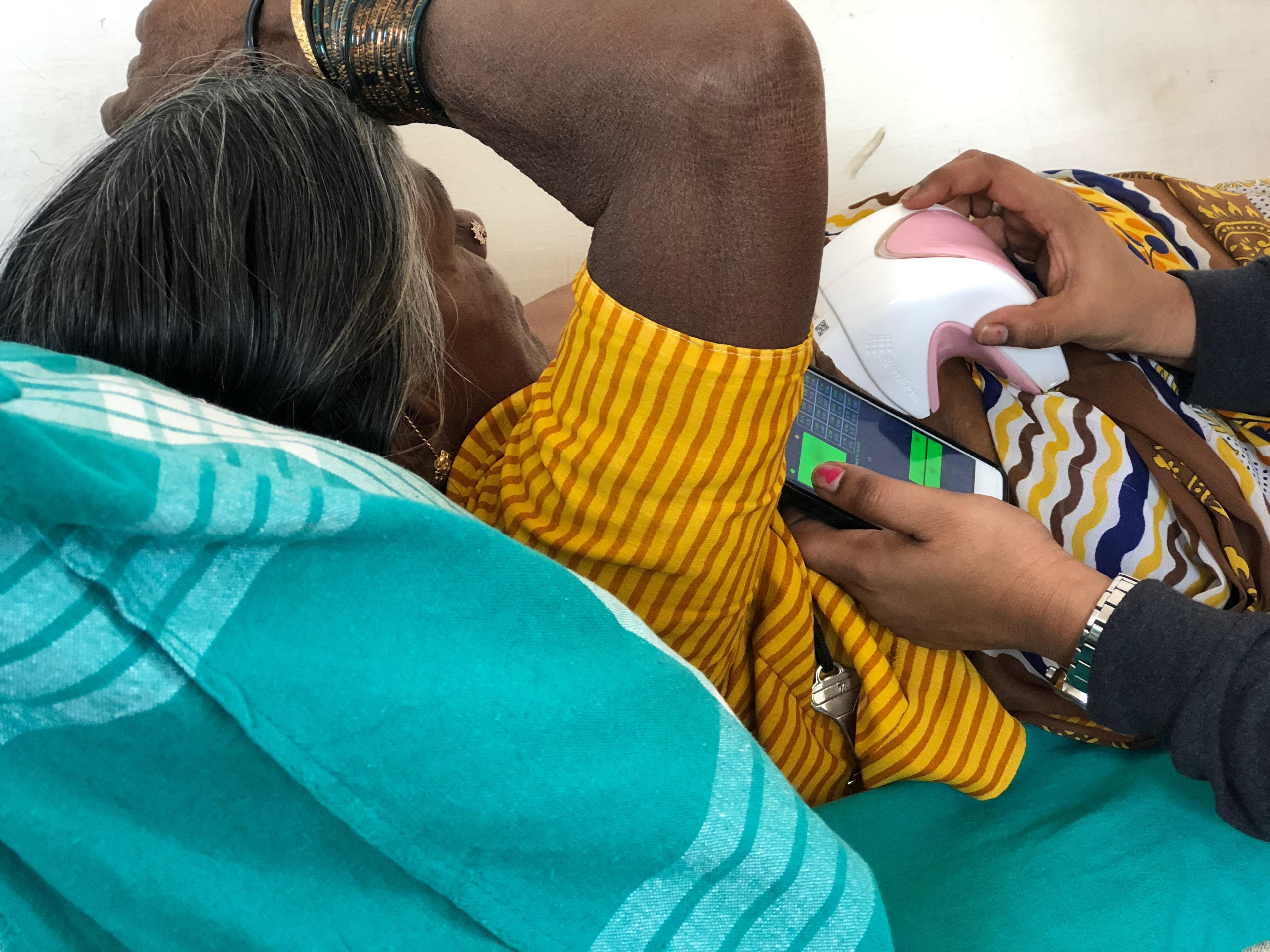 What is your vision for your company?
Mihir: We want to establish iBreastExam as the gold-standard of care – and we want to do it in a couple of years, not in decades. Our goal goes beyond selling a certain number of devices or aiming for X number of scans. We want to become part of the countries' health systems and create an impact for 100 years. We believe that iBE can cut through the underfunded healthcare systems, and unlock the potential of Public Health.
 
Are you also targeting women in the industrialized countries with iBreastExam?
Gauri: Yes, in fact we are. Millions of women in highly industrialized countries avoid mammograms because they fear radiation, shy away from the discomfort, or lack access to radiologists. iBreastExam can help them too: as part of a routine checkup by a general practitioner to identify cases that need to be investigated further, just as we use it in countries like India.
 
Will UE LifeSciences continue to focus on women's health?
Mihir: Yes, we will. From Afghanistan to the US, women experience inequalities and they are often underserved by the local health systems. We want to do something about this. We want to be a company that makes a difference for women, their well-being and their lives.
 
Mihir, are you a feminist?
Hmm, I don't really think I am, but I do care about women's rights, and I am in awe of women. There is nothing they cannot do. Just look at Greta Thunberg, or Nobel peace prize laureate Malala Yousafzai.  It blows your mind. Our world needs 100 Gretas and Malals, and they deserve a platform!
Well, maybe I am a feminist after all!  
 
Photo Credits: iBreastExam
More stories like this: