Ivorian Children celebrating Christmas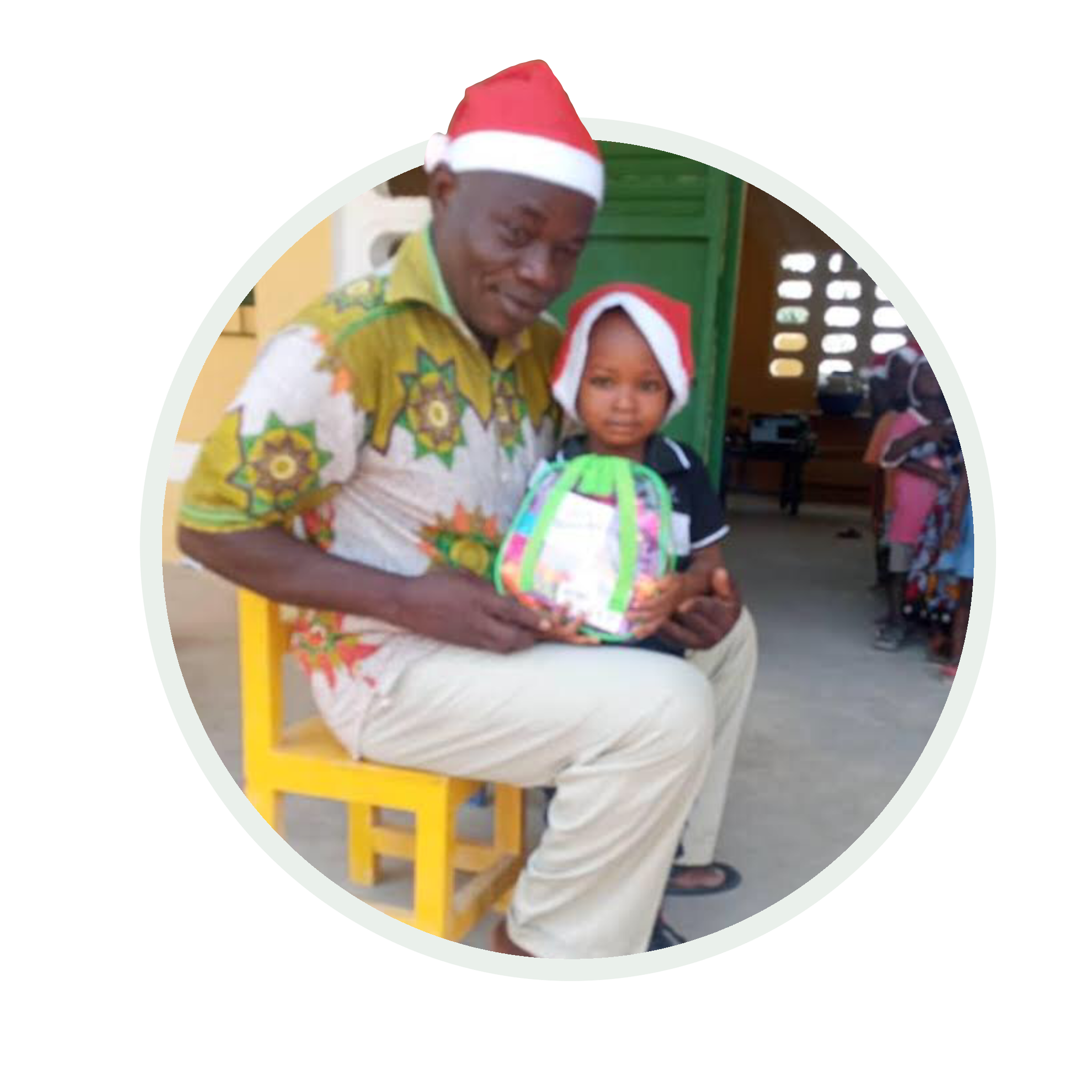 Santa Claus travelled far this year. The children of Nzikpli Sessokro, a small town in the middle part of Ivory Coast, received their version of the good old man in the heart of their town; at their newly rehabilitated school. Just before Christmas break, the youngest children at the nursery school received a Christmas hat, small gifts and danced together with the rest of the school children and parents. 
Early 2020, the Bayer Foundation donated EUR 200,000 to rehabilitate this primary school. As a result, instead of four classrooms, the school now counts 12 primary classrooms, all equipped with chalkboards and school banks. The school also opened three new nursery classes. In addition to the rehabilitation of the four old classrooms and construction of the eight new classrooms, the Bayer Foundation financed a multimedia room, a school canteen, toilet facilities, an outdoor playing area, teacher's accommodation and a fence around the facilities, keeping the town goats and chickens at bay.
To build a long-term relationship in the community, the Bayer Foundation also started to support the parents of the children in 2020. Most of them are smallholder farmers who work long hours on their plantations around the village. The villagers have struggled to earn a living, especially during the Covid-19 lockdown, when the government decided to take drastic measures such as closing the ports and airport as well as restricting people from travelling from one region to another.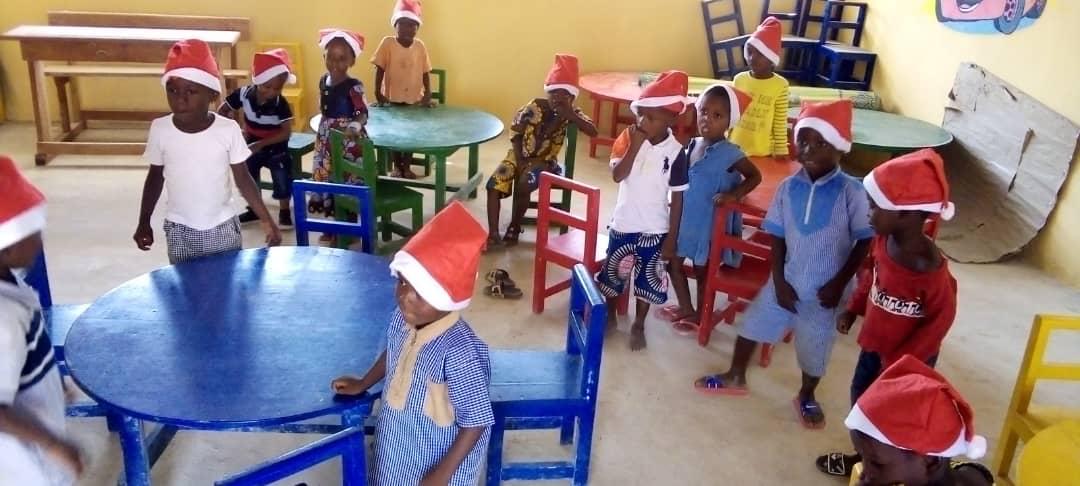 The Bayer Foundation supported these farmers to introduce new crop varieties and finding buyers. But as a result of the measures, the farmers in the village had great difficulty selling their produce to international buyers this year. "Diversification of our income is highly needed, especially since Covid-19 had a big impact on our village and our economic activities," Mr. Téklé, cocoa farmer explains. "We were already in contact with a potential buyer who committed to buy the 120 tons of cashew nuts we produced. But due to the pandemic, the international buyer went bankrupt and we had to sell the produce for a much lower price to another buyer," Mr. Téklé adds.
Despite all these difficulties and hardship, the parents and children of this community took the joyful opportunity to come together and celebrate Christmas at the premises of their newly rehabilitated school.
"The joy of the children and their positivity is just inspiring for everyone who sees it. And with support from the Bayer Foundation, we can set up our children for success, and provide them with an education that will help them to become resilient entrepreneurs, just like their parents are," explains Jean Louis, former inhabitant of Nzikpli Sessokro and currently involved in the execution of the Bayer Foundation project in Ivory Coast.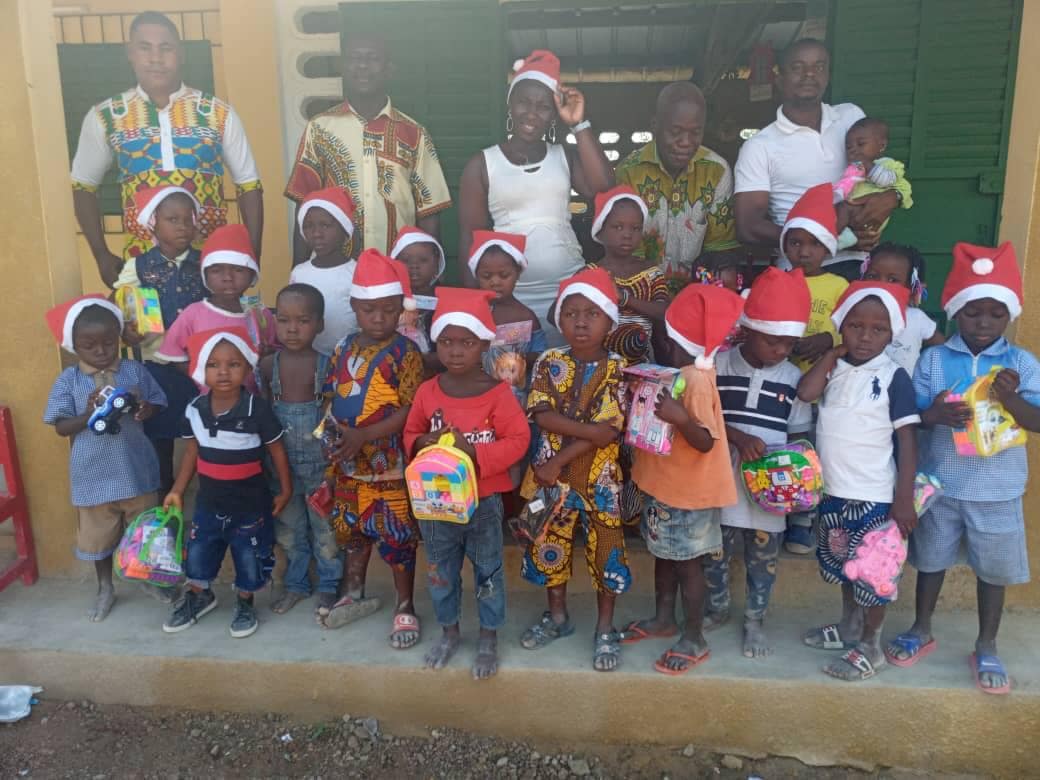 Photo Credits: Ignace Koffi Plebou
More stories like this: