Science is for everyone, not just for scientists
Building trust in science through inclusive science education and accessible societal engagement. Science is for everyone, not just for scientists.
Shaping the Future
STEM Education 
(Science, Technology, Engineering & Mathematics)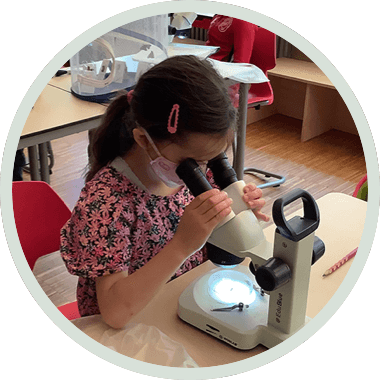 The children of today will grow up to face some of the greatest of the challenges we have ever had to resolve as a society. The earth is warming, freak weather events are no longer exceptional, and the global population is still growing exponentially: food, water and health security have the potential to be beyond the reach of most people around the world. 
At Bayer Foundation, we strongly believe that to mitigate the impact of these now irreversible changes and shape a future with Health for All, Hunger for None, the whole of society must have a more positive and active relationship with the science that affects our everyday lives and therefore inclusive science education is at the core of our actions. 
We believe that STEM-education is not only about inspiring and training the next generation of scientists, but is about providing everybody the knowledge and confidence to be engaged with the science that effects their day-to-day lives. This is how we will lay the foundation for a fundamentally positive relationship between science & society for the future and build trust in science.
Science is for everyone, not just for scientists. 
Science@School
For over 15 years, our flagship STEM-education program has supported teachers across Germany to provide modern & exciting extra-curricular science classes in schools. The program is designed to support inclusive science education that helps build the foundation for a positive relationship between science and future generations.
We want to ensure that pupils grow up - irrespective of whether they are scientists or not - confident in the knowledge that science is an important part of their life, and that as members of society, they have role to play in the science that affects their futures. 
"Education is the key to the world, and we owe a debt of gratitude to the fantastic teachers that go the extra mile and put together these brilliant learning experiences. The teachers are the core of this program and we thank them greatly."
Julie Lüttgen, Program Manager Science, Bayer Foundation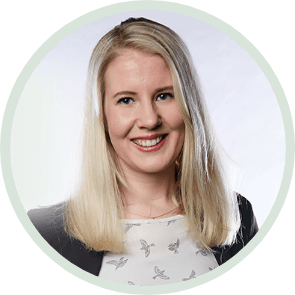 Since 2007 we have invested more than 6 million € in STEM-Education in total, with 1.3 million € of funding for more than 150 projects in just the last 5 years as part of science@school, helping brilliant teachers give young children unique and valuable learning experiences. 
The 2022 science@school program
In 2022, up to 300,000€ in funding is available for new projects for extra-curricular STEM-education activities. A maximum amount of 20,000€ per project is available and applications can be submitted from February 27 to May 2, 2023.
We look forward to receiving your application.
Who can apply?
Teachers from all schools in Germany. We encourage applications from all school types and would strongly like to increase the number of applications from Grundschulen, Förderschulen & Hauptschulen. See German page for specific information.
What can I apply for?
Up to 20,000 € per project for extra-curricular STEM-education activities.
What makes a great application?
How can I apply?
Applications can be submitted in spring 2024, and only via our digital application portal. We cannot accept applications through any other medium e.g. email; post, letter.
Humboldt Explorers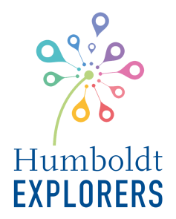 Humboldt Explorers gives school children the opportunity to become scientists and investigate things that not only effect their everyday lives, but some of the greatest challenges facing society today.
With modules exploring the impact of climate change, or the noise & air pollution in our homes & schools, children will develop both scientific understanding and digital literacy: the optimal 21st century skill set. As part of this experience, children will collect real-world information from their environments, and this data will be publicly available for further research: a practical example of Citizen Science.
"This isn't children playing at being scientists, but an opportunity for young people to be scientists"
Karl Collins, Director of Science, Bayer Foundation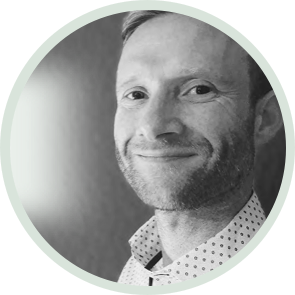 Do you want the Humboldt Explorers to visit your school?
Book you appointment for digital learning experiences exploring the noise in your environment or plant diversity directly with the Humboldt Explorers here.
Currently, visits are available for schools in the Berlin area & the learning experiences are for grades 7-10. This will be expanded in due course, so please keep checking for new opportunities.
About:
The Humboldt Explorer program is a joint school project initiated in 2020 by the Humboldt University of Berlin, the Bayer Foundation, and the Humboldt University Foundation. This program evolved from the highly successful Humboldt Bayer Mobile project which ran from 2010 – 2019. Bayer Foundation will donate 450,000 € from 2020-2023 to support this initiative.
Junior Uni DigiTal

Meeting dinosaurs, developing computer games, or exploring the potential risks & benefits of gene therapy is just a taste of what is to offer as part of the Junior Uni DigiTal's online courses.
Developed in response to the COVID-19 pandemic, these digital offerings will now be maintained in the long-term and make the opportunities available at the Junior Uni much more widely accessible.
"Making science exciting and inclusive for young people is a key-step in building trust in science across society. Widely accessible and exciting digital courses can do just that, and this is a great example from the Junior Uni"
Fabian Haß, Apprentice at Bayer Foundation
Want to explore what the Junior Uni DigiTal has on offer for you or your school?
Visit the DigiTal home page here, or sign up directly for courses here.
Courses are available for individuals aged 4 up to 18 as well as groups from nursery school, primary school and high school.
About:
From 2021 – 2023, Bayer Foundation will donate 120,000 € to help translate the Junior Uni's digital offering in response to the pandemic to a permanent offering. The donation also enables course to be offered free of charge and includes courses for daycare centers & schools. You can read more about this collaboration here.
Jugend Forscht & Schüler Experimentieren
At the very first event in 1965, the founding father of the Jugend Forscht contest Henri Nannen declared "We are looking for the scientists of tomorrow".
This unique event supports inquisitive young minds to undertake scientific research projects over several weeks and then share their experiences and findings with an expert jury at local events across Germany. Winners of the local contests then progress into federal competitions, with the most brilliant progressing into the national finals.
With thousands of participants aged from nine to twenty-one, this contest supports brilliant young minds in science, technology, engineering, and mathematics through research-based learning, and gives a unique opportunity for these inspirational you people to share their knowledge.
What is your brilliant idea?
Find out how you can take part here.
About:
Alongside Henkel AG & Ruhr-Universität Bochum, we offer financial and operational support of the North-Rhein Westphalia Jugend forscht and Schüler Experimentieren competitions.