Levelling the Playing Field
Increasing equity in science with a focus on gender and academic capacity building in sub-Saharan Africa: Leveling the Playing Field
Empowering Scientists
Capacity building in sub-Saharan Africa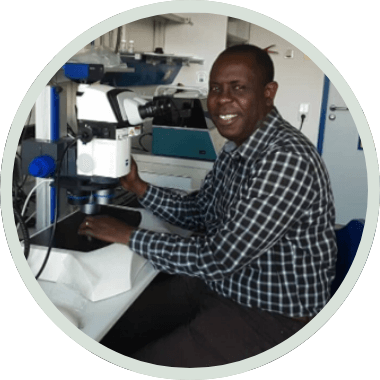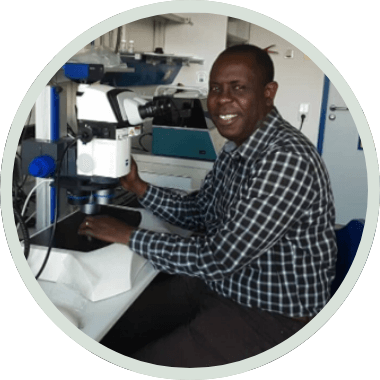 To truly achieve global equality and a world with Health for All, Hunger for None, a "one size fits all" solution is not enough. The challenges we face today in terms of health, nutrition & climate are complex: these challenges differ around the globe extensively in a practical sense, but importantly, we must also account for the diverse cultural environments around the world.
We believe the answer is to empower scientists globally to define the most important regional challenges and develop solutions that integrate regional expertise and local cultural needs. We can provide support from the global scientific community, but building scientific capacity around the globe is fundamental if we are to genuinely advance equity in science and provide solutions that really meet the needs of All. 
 
Bayer Foundation - Alexander von Humboldt Collaboration
In 2021 we launched an exciting new program together with the Alexander von Humboldt Foundation, to provide important funding opportunities for inspiring researchers from sub-Saharan Africa. Through a competitive application process, selected PhD students, post-doctoral researchers & world leading scientists from the region receive generous funding to work on the challenges they define as most important to the region. 
We enable fantastic scientists from Africa to define & address the most pressing scientific challenges affecting the region with support from a global community.
Michael Metzlaff, Strategic Advisor, Bayer Foundation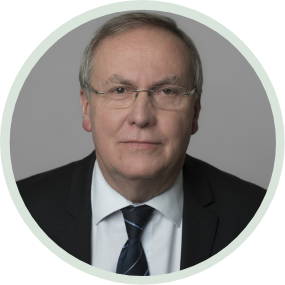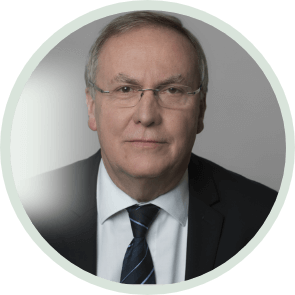 For PhD Students: AGNES-Bayer Science Foundation Research Grants for Sustainable Agriculture & Biodiversity Conservation
This program provides opportunity for outstanding young researchers in Africa to undertake research that will significantly enhance the quality and impact of their PhD program.
Grants of up to 7,000 € for field or laboratory studies are available for PhD students from sub-Saharan-Africa in the research area of Sustainable Agriculture & Biodiversity Conservation.
The application process is managed by AGNES and is independent of Bayer Foundation. We expect the next call to be in Q1 2022, and you can read about the 2021 application process & winners here.
For post-doctoral researchers: Humboldt-Bayer Science Foundation Research Fellowships
The funding program is designed to enable the development of independent scientific ideas and research programs in a world leading scientific environment, as well as establishing a global scientific network. In addition to funding of the research stay, these fellowships provide language classes and support for families of successful applicants to relocate as part of the fellowship.
Fellowships are available for outstanding post-doctoral researchers from sub-Saharan Africa to undertake research stays (1-2 years) at leading scientific institutions in Germany. Projects will typically focus on topics relevant to the further development of the region of origin of the applicant.
The application process is managed by the Alexander von Humboldt Foundation and is independent of Bayer Foundation. Applications can be made at any via the Georg Forster Research Fellowship or the Humboldt Research Fellowship. 
Humboldt - Bayer Science Foundation Research Hubs
Following the onset of the global COVID-19 pandemic, the Alexander von Humboldt Foundation established a program to establish five research hubs in sub-Saharan Africa. These hubs allow leading experts across a range of subjects to undertake long-term research projects with relevance to overcoming pandemics.
As part of our collaboration, Bayer Foundation provided funding for a sixth research hub at Ladoke Akintola University of Technology in Nigeria, which is led by Prof. Dr. Daniel Olusola Ojurongbe, an expert in medical molecular biology. The "Center for Emerging and Re-emerging Infectious Diseases" will provide regional rapid testing facilities for infectious diseases, establish local biobanks, as well as undertake research investigating a proposed genetic basis for the apparent low mortality rate for COVID-19 in Africa. 
The hub is established as part of a global collaboration in science with Professor Dr Thirumalaisamy P. Velavan, from the University Hospital Tübingen, Germany, Professor Dr Mohamed Osman, University of Khartoum in Sudan. 
You can read about the set-up and application process for the program here and meet the six awardees here.
About
From 2021 – 2026, Bayer Foundation will provide funding of 3 million € to support more than 50 scientists from sub-Saharan Africa with comprehensive research grants in the life sciences. Funding is available for PhD students via the African-German Network of Excellence in Science (AGNES), with funding for postdoctoral researchers & world leading academics available directly through the Alexander von Humboldt research programs.