Meet our 2022 Scientific Fellowship Awardees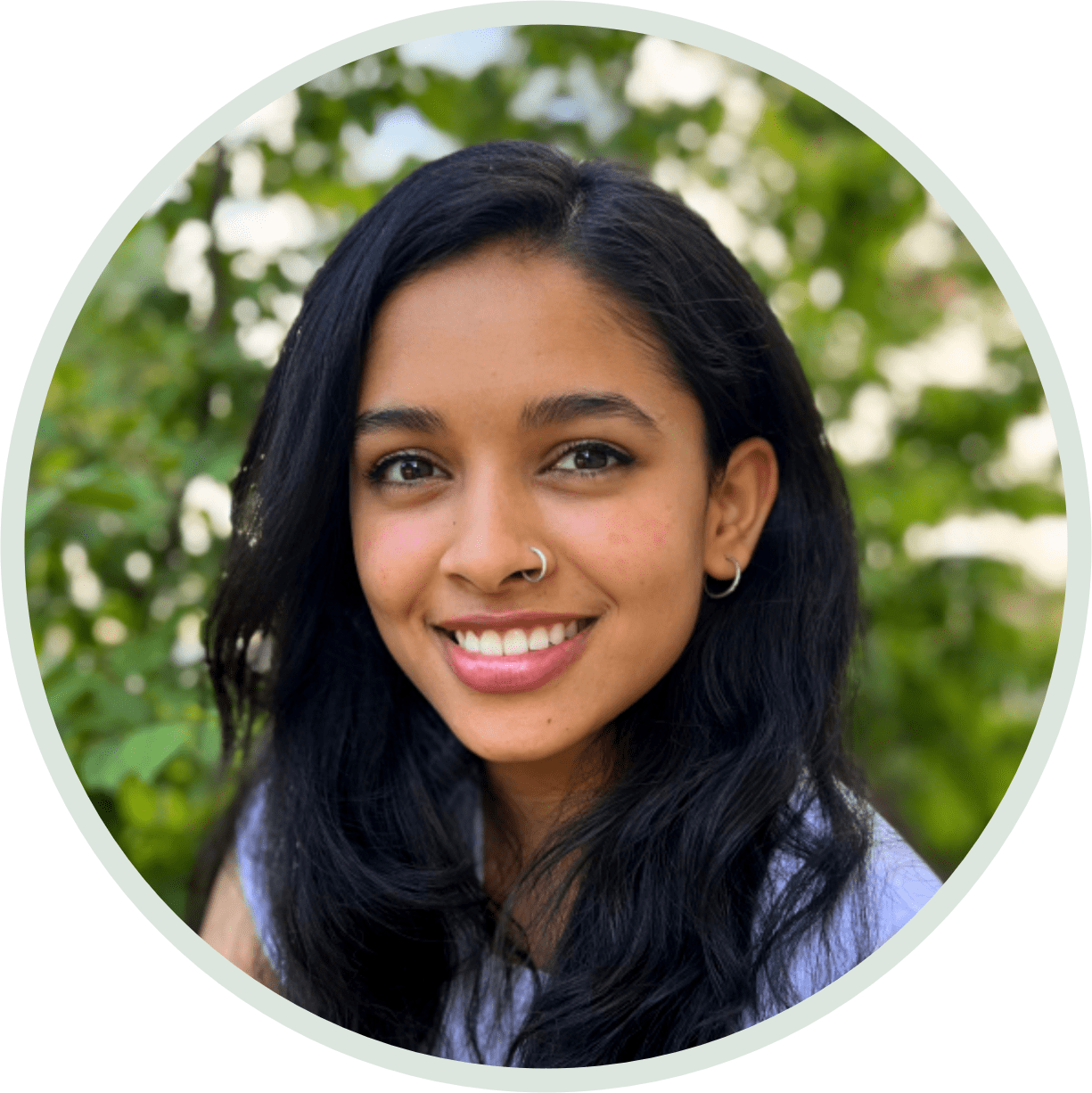 We are delighted to announce the selection of the 2022 Bayer Foundation Fellowship Awardees
Congratulations!
In our work, we strive to enhance the impact of science for the benefit of society. With a focus on embedding a collaborative mindset in the next generation of scientific leaders, our fellowships provide opportunities for international exchange for brilliant young minds. In 2022, we selected 41 young people for this unique experience and provided almost 300,000€ in funding.

Our program will open for application early in 2023 and you can find more information here.
Meet our 2022 fellows here:
Otto Bayer Fellowships in Drug Discovery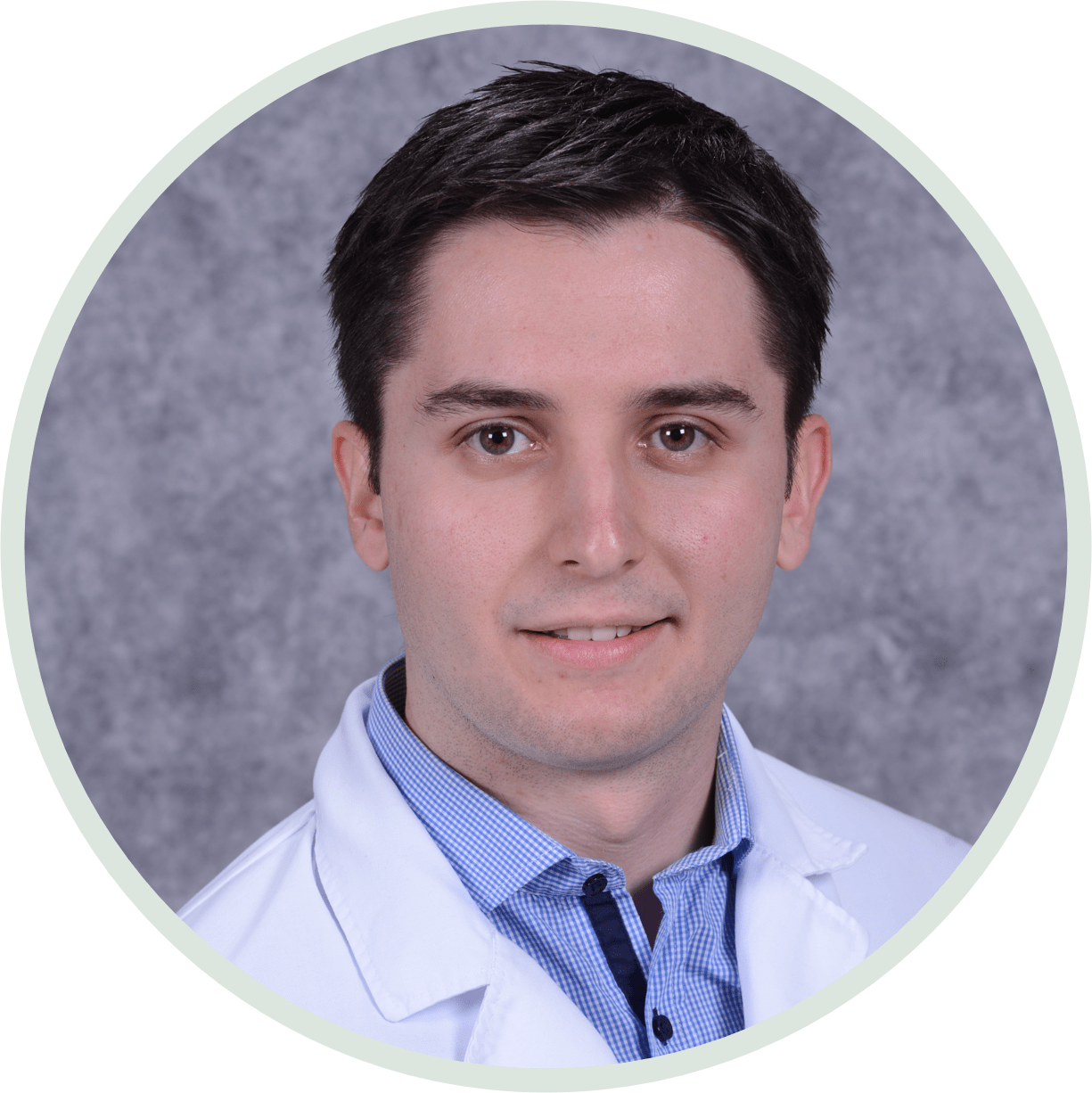 Zoran Gavrilov

From Ss. Cyril and Methodius University, North Macedonia, going to  Ludwig Maximilian University Munich, Germany
Project: Development and evaluation of new gene therapy approaches for hereditary retinal diseases (developing recombinant adeno-associated virus (rAAV) based gene therapy) for treating the usher syndrome.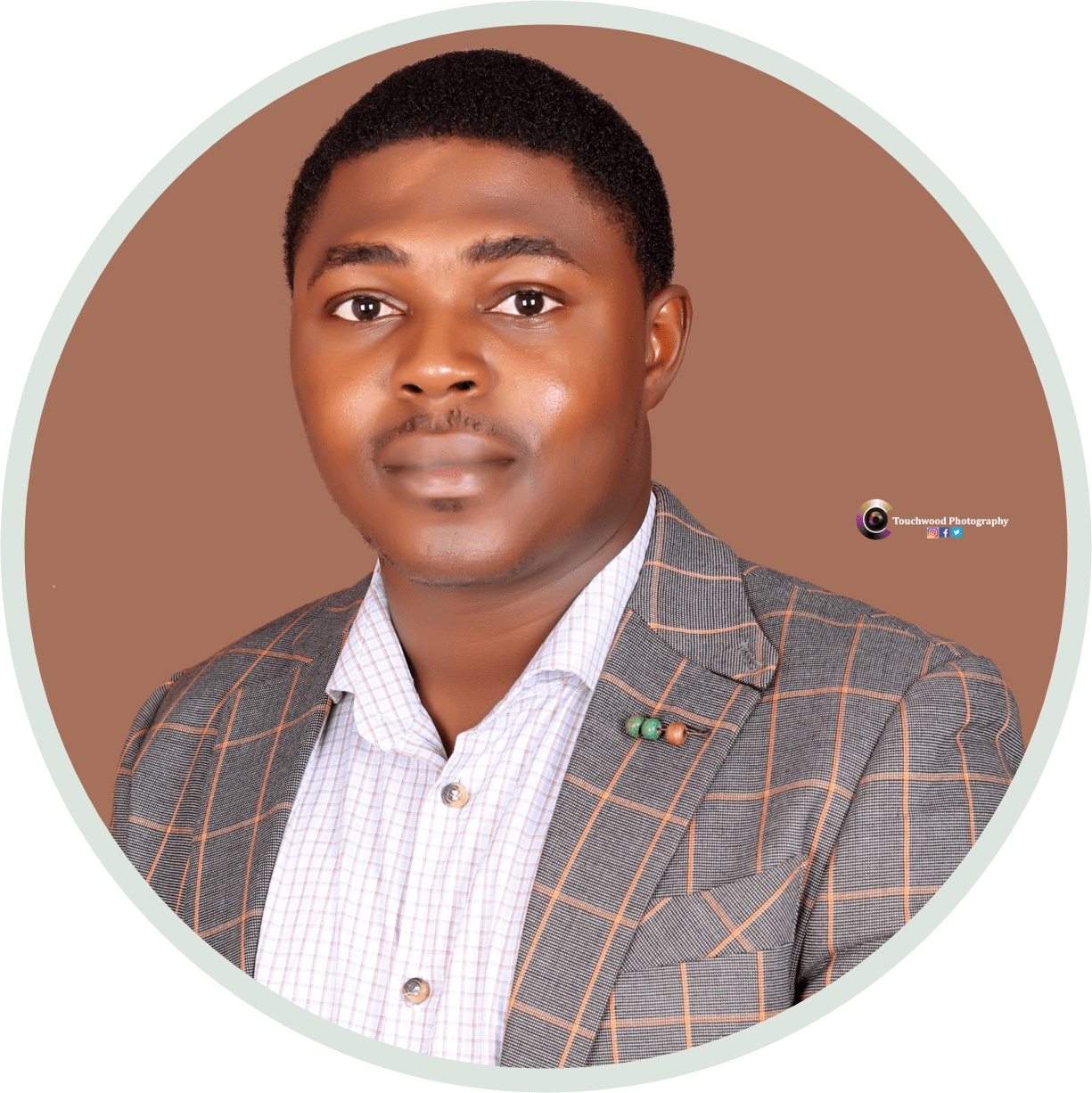 Oluwatobi Olakojo
From University of Ibadan, Nigeria, going to Pharmaceutical Institute, Christian-Albrechts-University of Kiel, Germany 
Project: Analytical method development using derivatization techniques so that synthesized diazonium compounds can identify drugs via simple and accessible instrumental methods.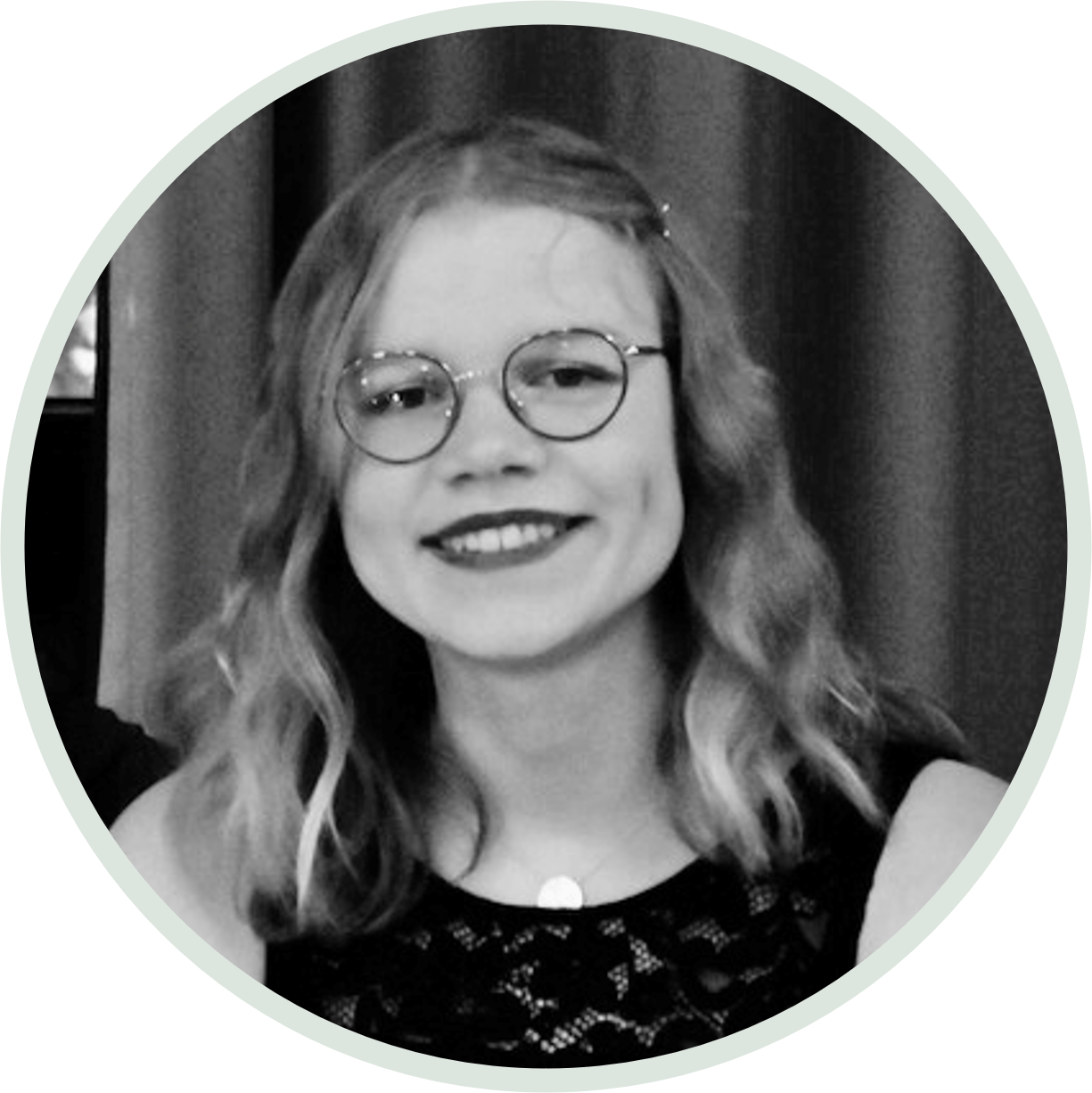 Henrike Josepha Antony
From University of Heidelberg, Interdisciplinary Centre of Neurosciences (IZN), Germany, going to McLean Hospital, Harvard Medical School, USA  
Project: Investigating a role of apolipoprotein E4 (APOE4) in insulin/IGF-1 signaling as a risk factor in Alzheimer ́s disease using patient-derived reprogrammed induced pluripotent stem cells.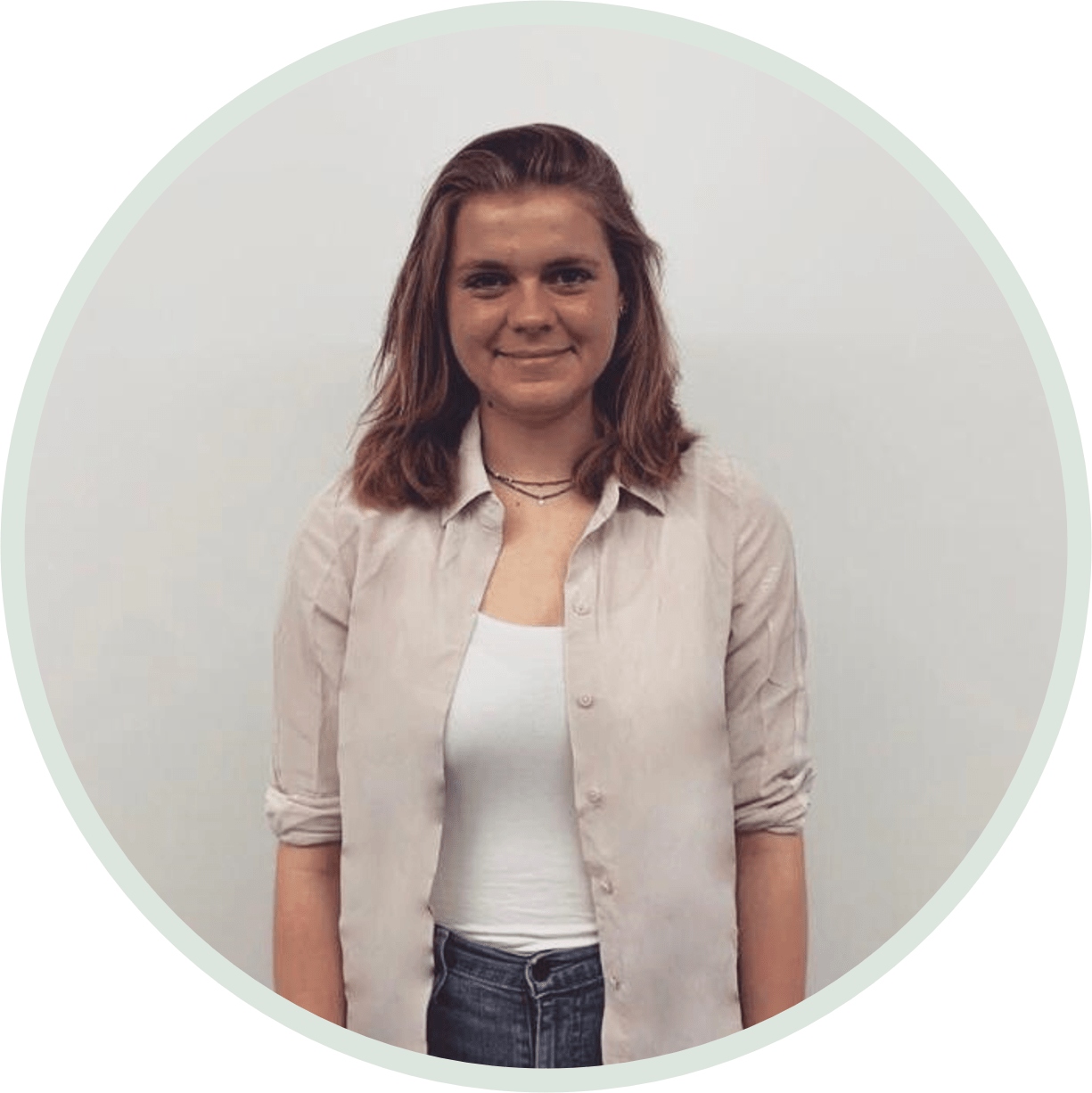 Christina Horstmann
From Technical University of Munich, Germany, going to NYU/UPenn, USA
Project: Investigation of the functional manipulation of ion channels through the development of a photo-switchable agonist for a transient receptor potential (TRP) channel.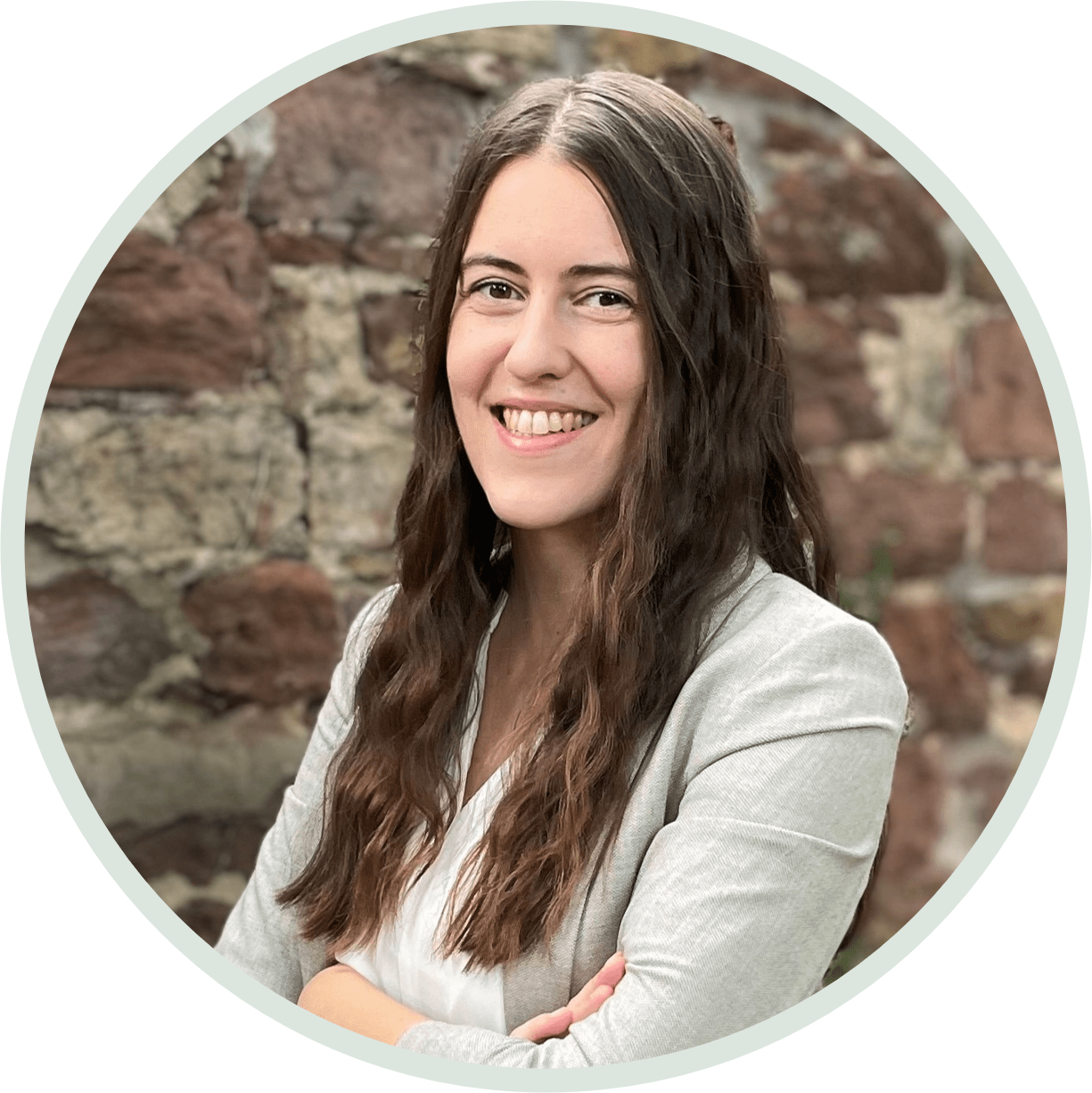 Ilona Wagner
From Institute of Functional Interfaces, Germany, going to Centre for Advanced Macromolecular Design (CAMD), Australia
Project: Test run of new metal organic frameworks and polymer nanoparticles with 3D spheroid models simulating tumor like environments.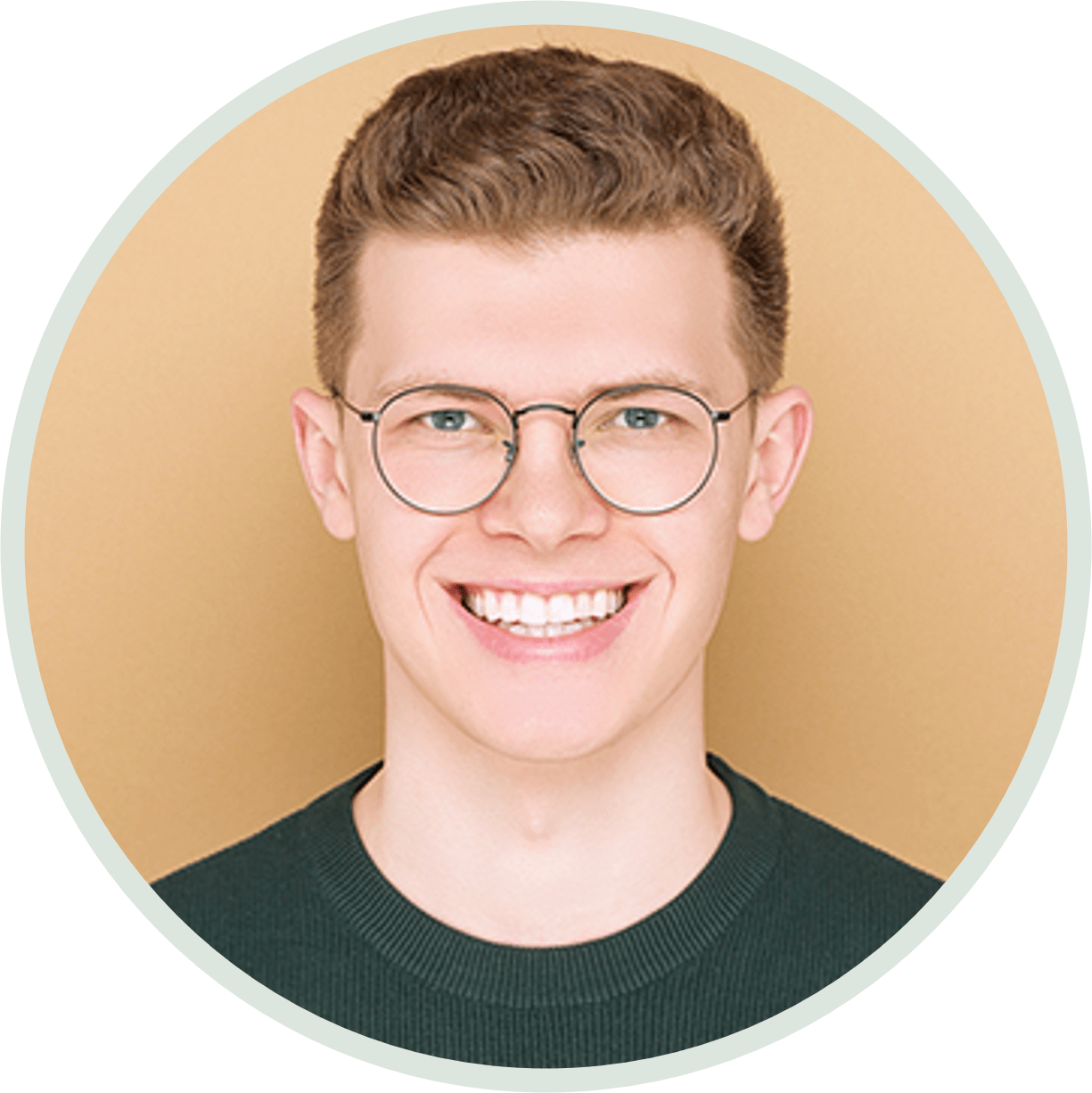 Jan Christopher Spies
From WWU Muenster, Germany, going to University of Illinois at Urbana-Champaign, USA  
Project: Design, synthesis, and investigation of small organic molecules as "molecular prosthetics" to treat diseases caused by enzymatic defects.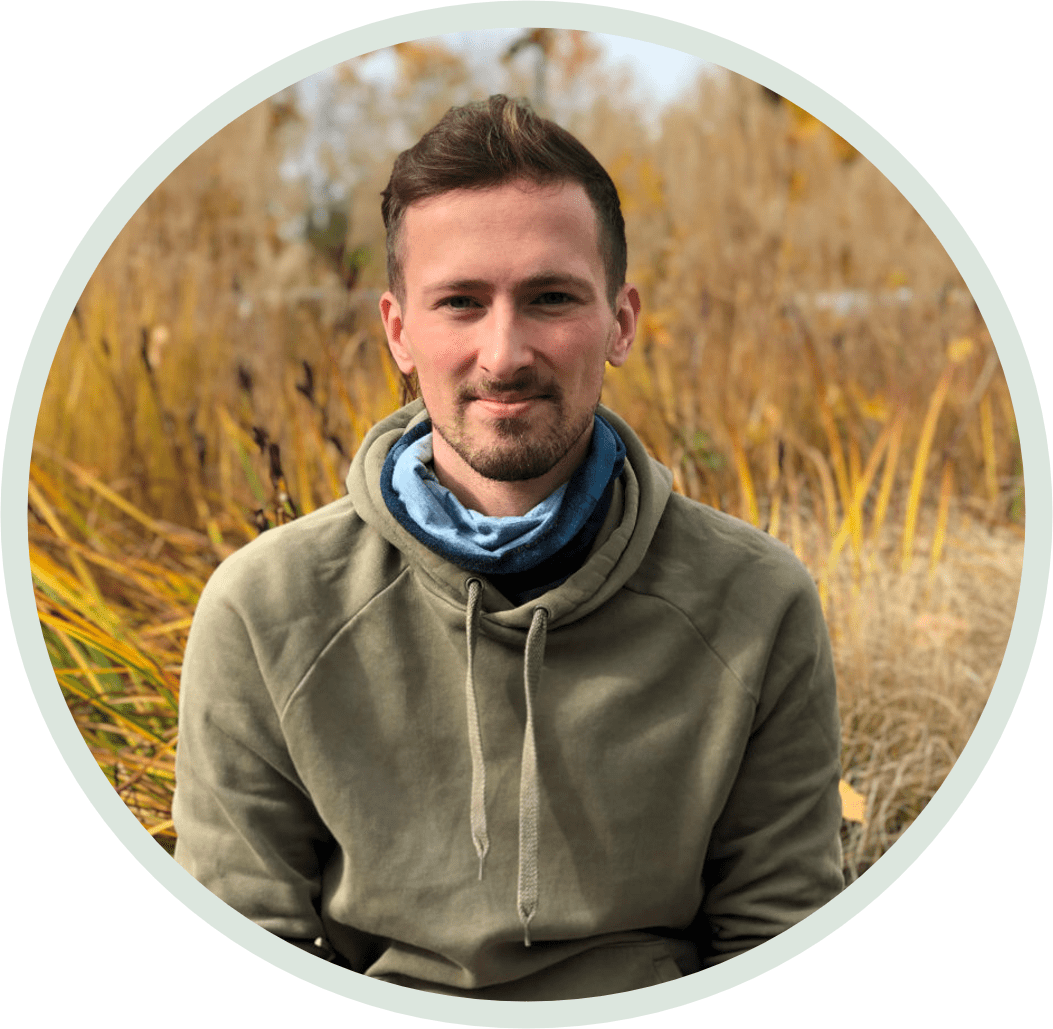 Lukas Zeisel
From Ludwig Maximilian University Munich, Germany, going to Harvard University, USA
Project: Total synthesis of oxepanoprolinamide antibiotics with optimized physicochemical properties to target multidrug resistant, Gram-negative bacteria.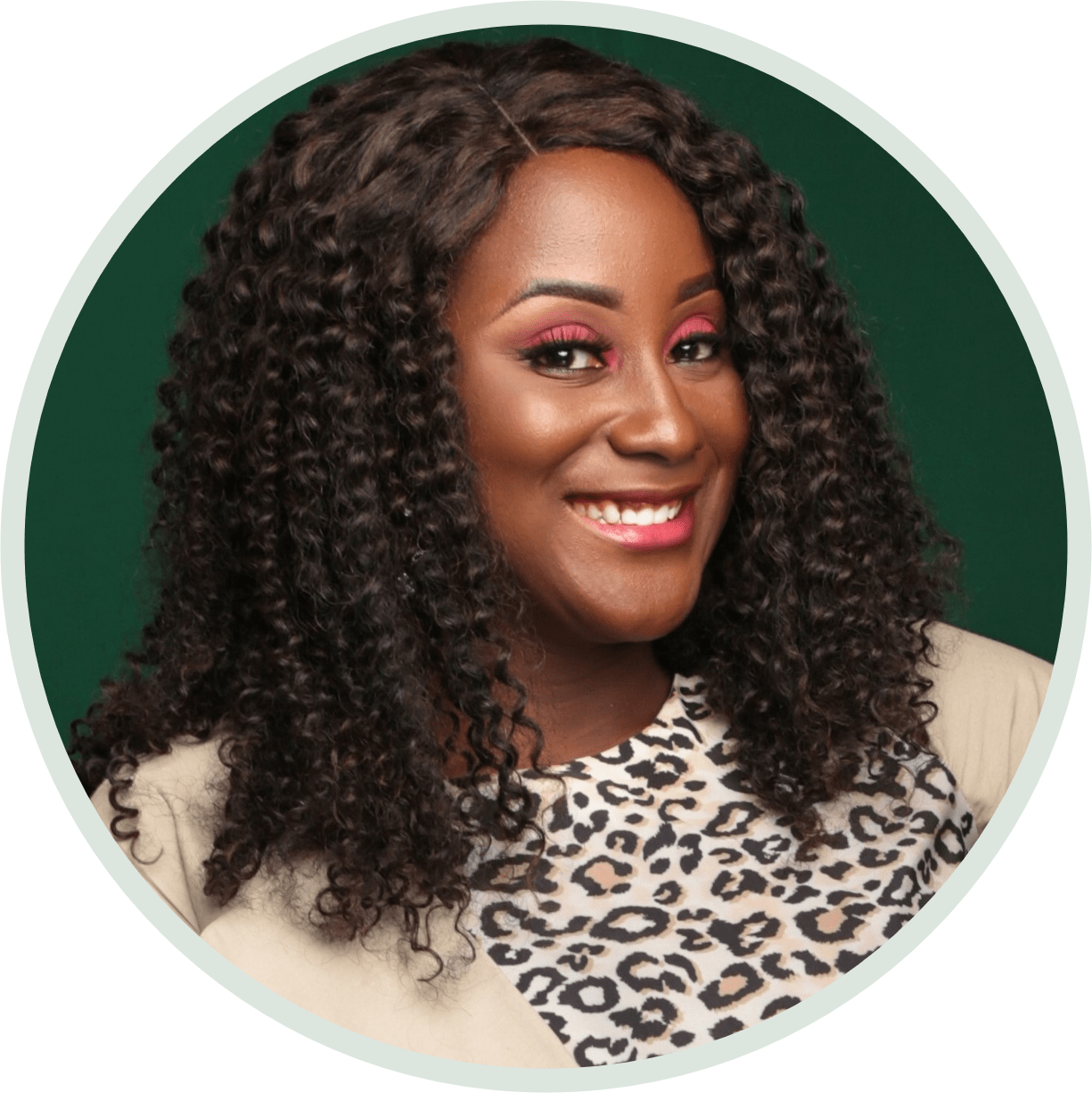 Chinekwu Nwagwu
From University of Nigeria, Nsukka, Nigeria, going to Helmholtz Institute of Pharmaceutical Research Saarland, Germany
Project: Design, development, and evaluation of novel non-skin-penetrating nanogels encapsulating adsorbed vapour phase emanators for prolonged mosquito repellence.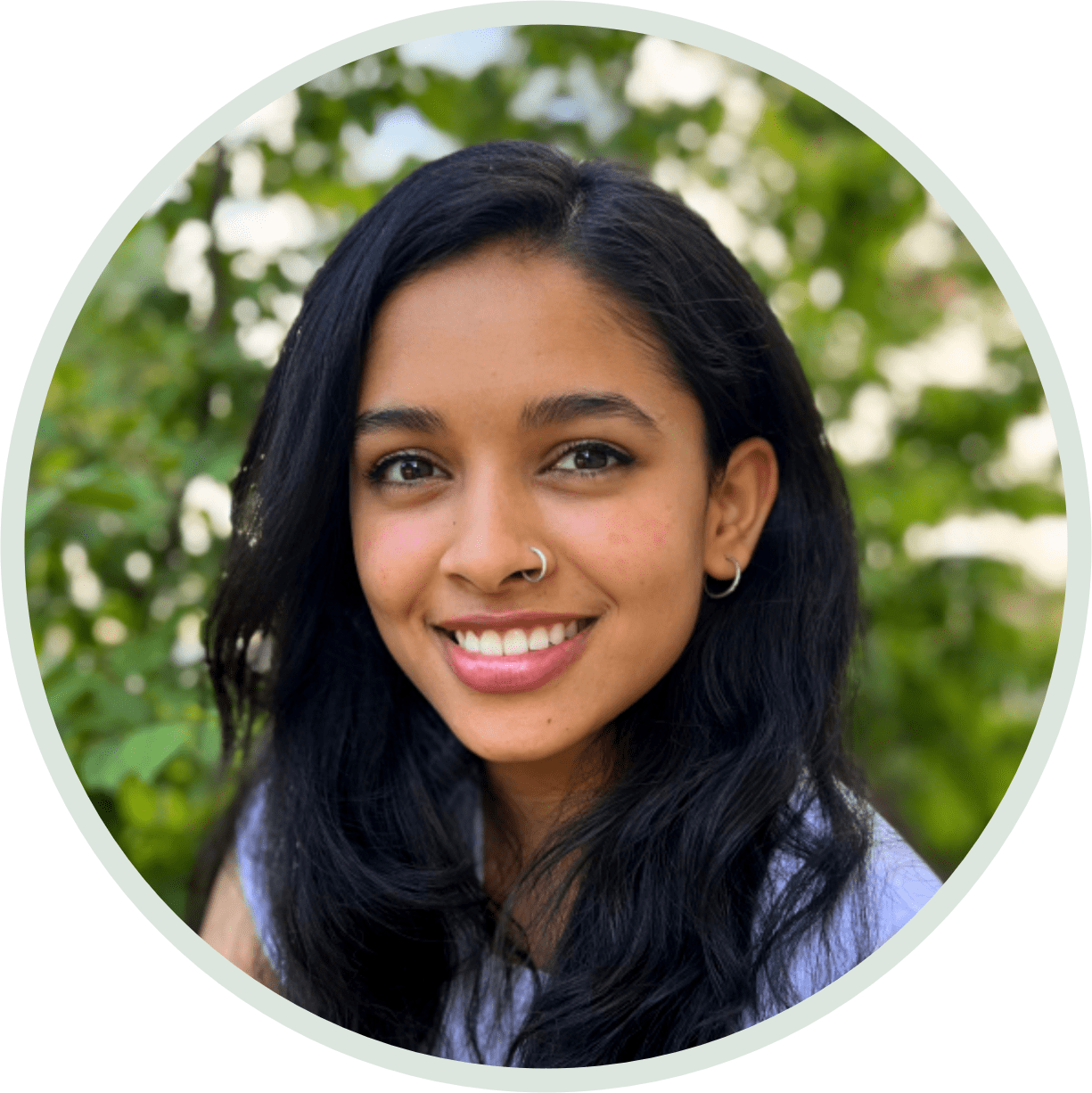 Sharvari Somayaji
From Max Planck Institute for Heart and Lung Research, Germany, going to The University of British Columbia, Canada
Project: Developing and implementing novel microfluidic scanning probes for spatial profiling of heterogenous tumor samples via a multi-omics approach.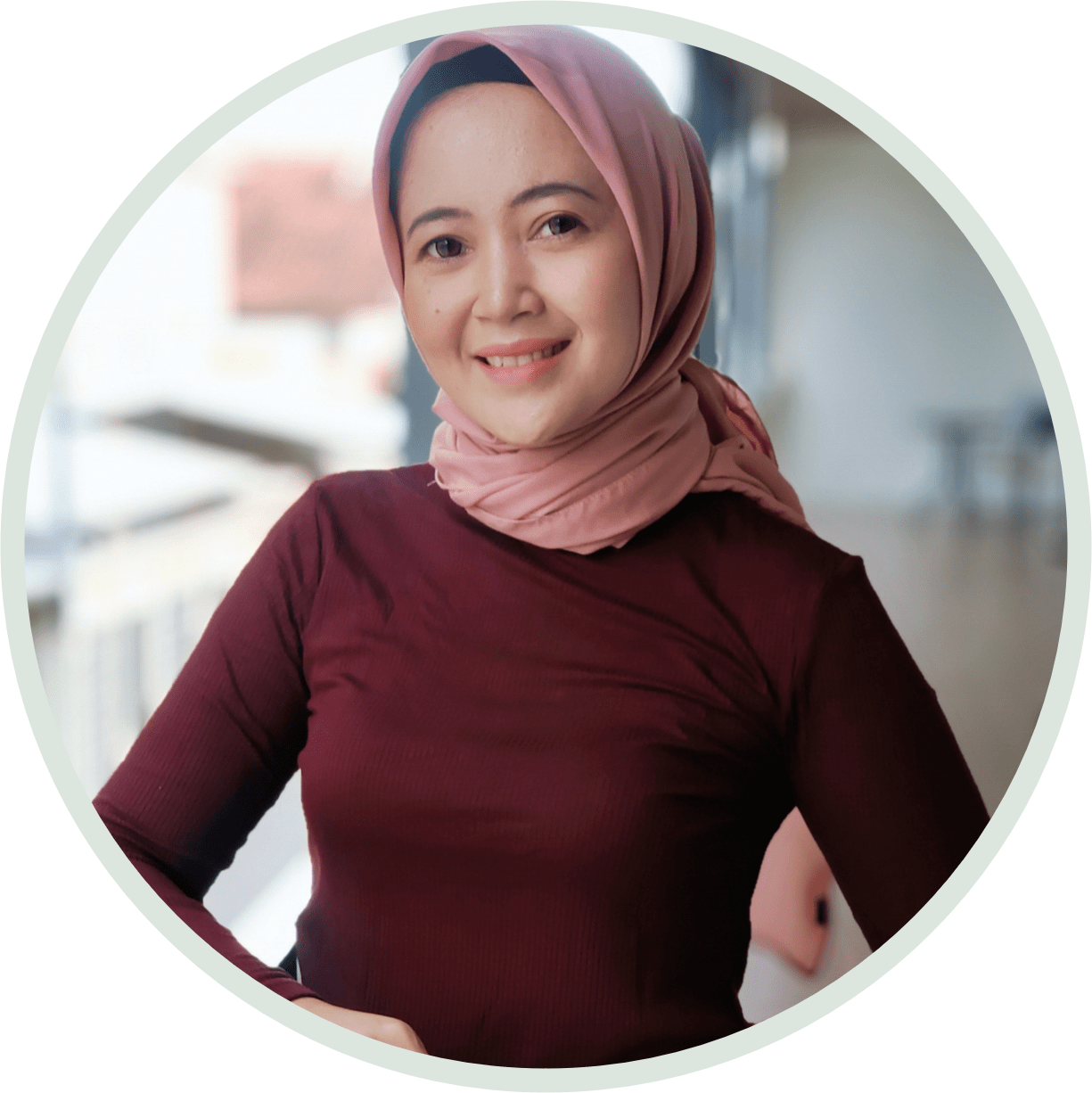 Tiara Putri
From Universitas Gadjah Mada, Indonesia, going to Department of Molecular Genetics and Infection Biology, Universität Greifswald, Germany
Project: Exploring deeper insights into the mechanisms of pneumococcal co-infection in the multi-faceted COVID-19 disease using K18-hACE2 mouse model.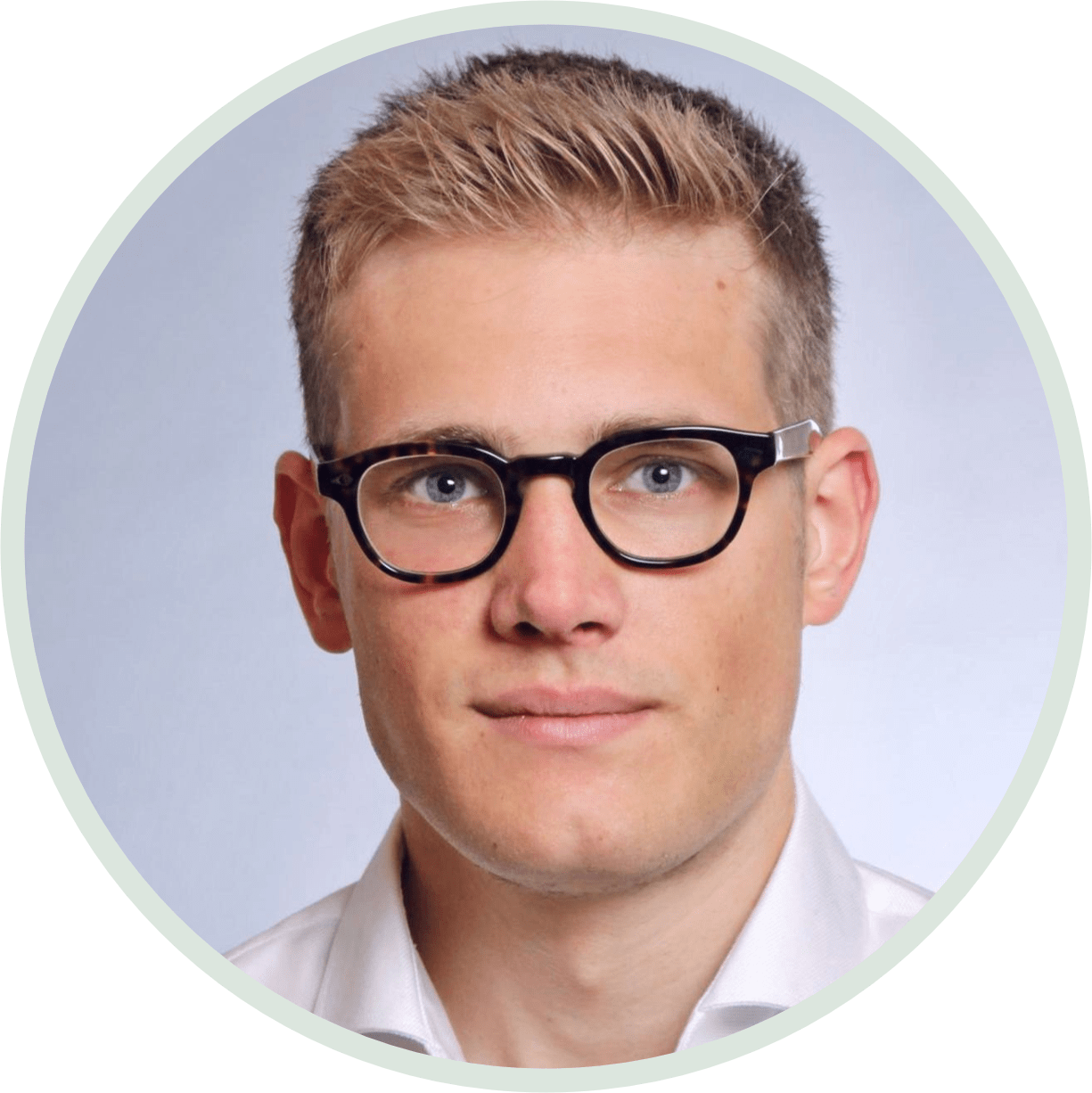 André Fischer
From International Max Planck Research School for Molecular Biology (IMPRS-MB), Germany, going to Whitehead Institute at MIT and Harvard Society of Fellows, USA
Project: Uncovering the therapeutic potential of transcriptional adaptation on the landscape of genetic diseases using large-scale CRISPR screens.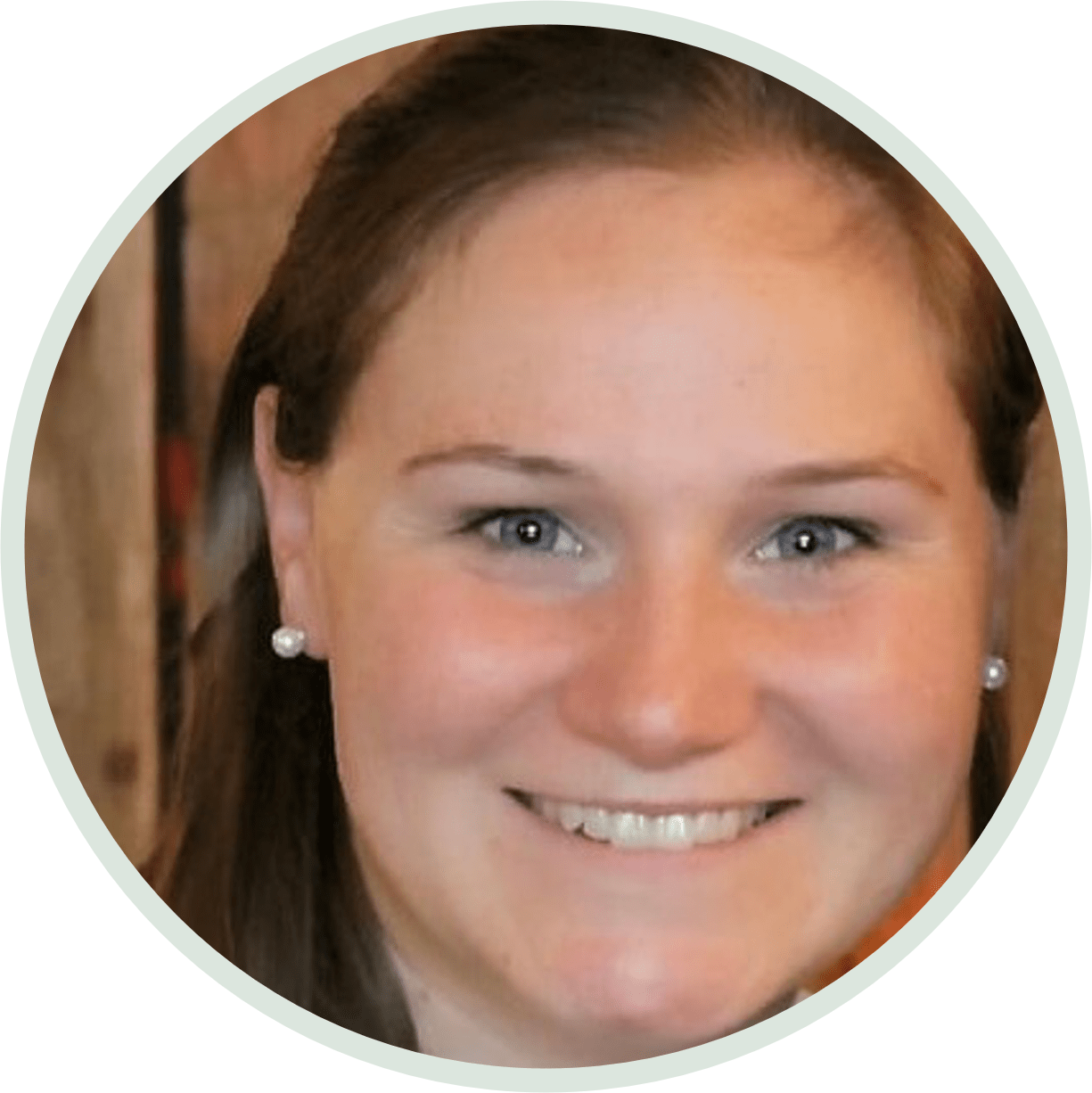 Angelika Dannert
From Institute for Stroke and Dementia Research - Ludwig Maximilian University Munich, Germany, going to Laboratory for the Research of Neurodegenerative Diseases VIB Center for Brain & Disease Research, KU Leuven, Belgium
Project: Generation of a novel model for Tau-related dementias that overcomes the cross-species barrier and allows investigation of human-specific disease contributions.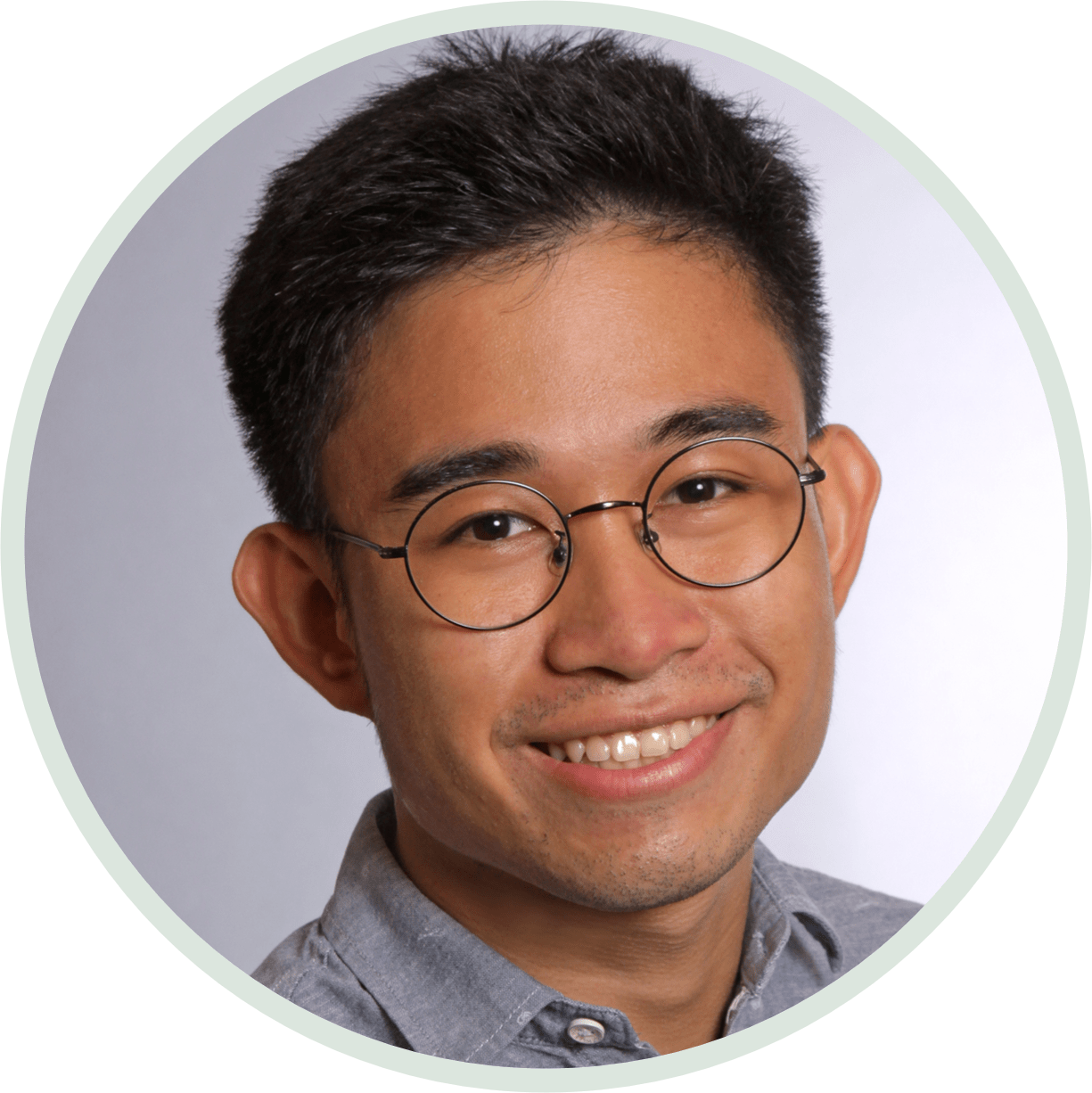 Joseph Neos Cruz
From Georg-August-Universität Göttingen, Germany, going to Yale University, USA
Project: Dissecting the mechanisms underlying co-transcriptional splicing of microexons for a better understanding of neurological diseases with aberrant splicing.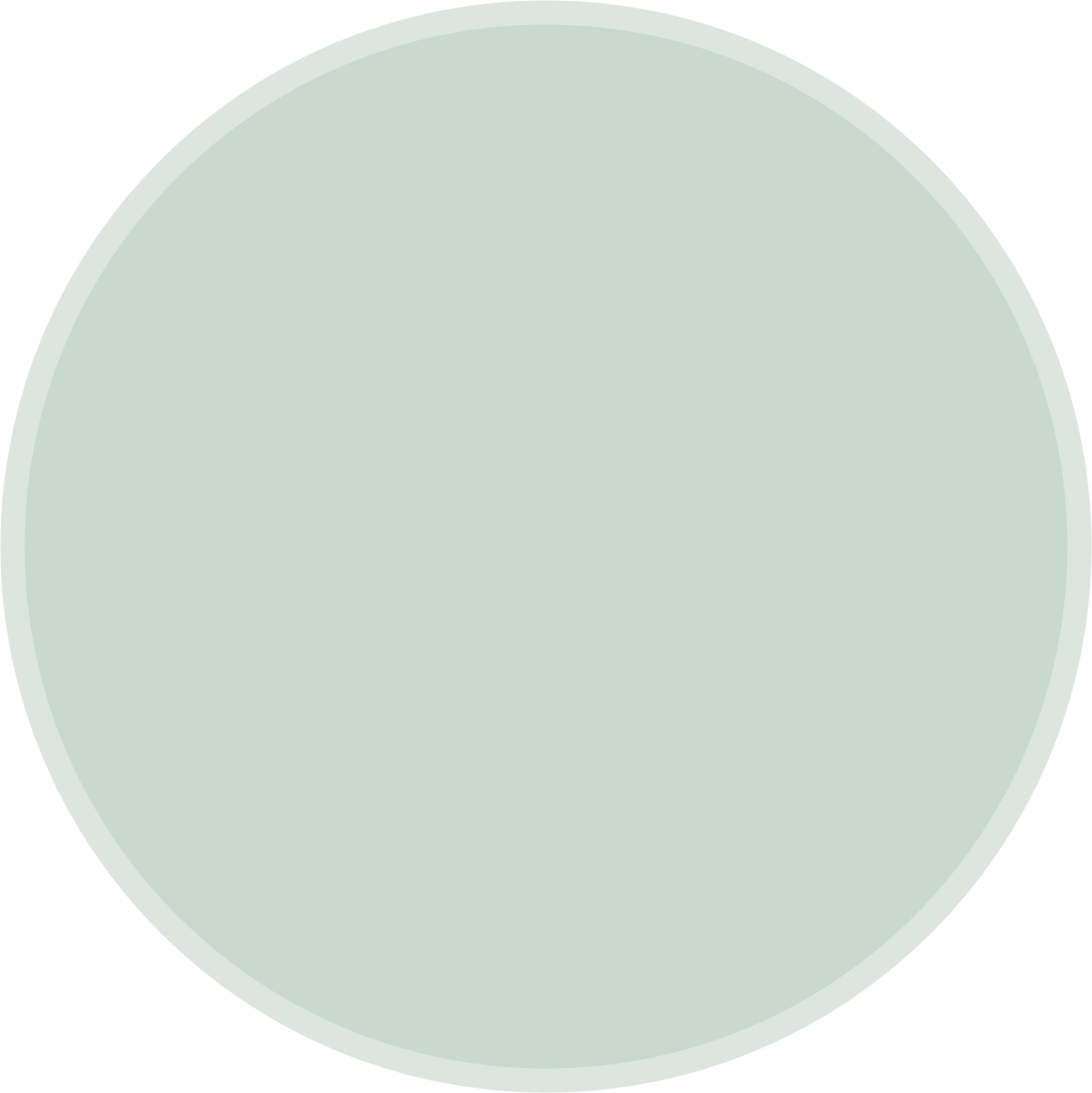 Mariana Bento
From University of Lisbon, Portugal, going to Institute for Biomedical Engineering, Eberhard Karls University Tübingen, Germany
Project: Development of a pancreatic cancer on-a-chip model to mimic the immune system and pancreatic cancer vasculature interactions for nano-immunotherapy testing.
Jeff Schell Fellowships for Agricultural Science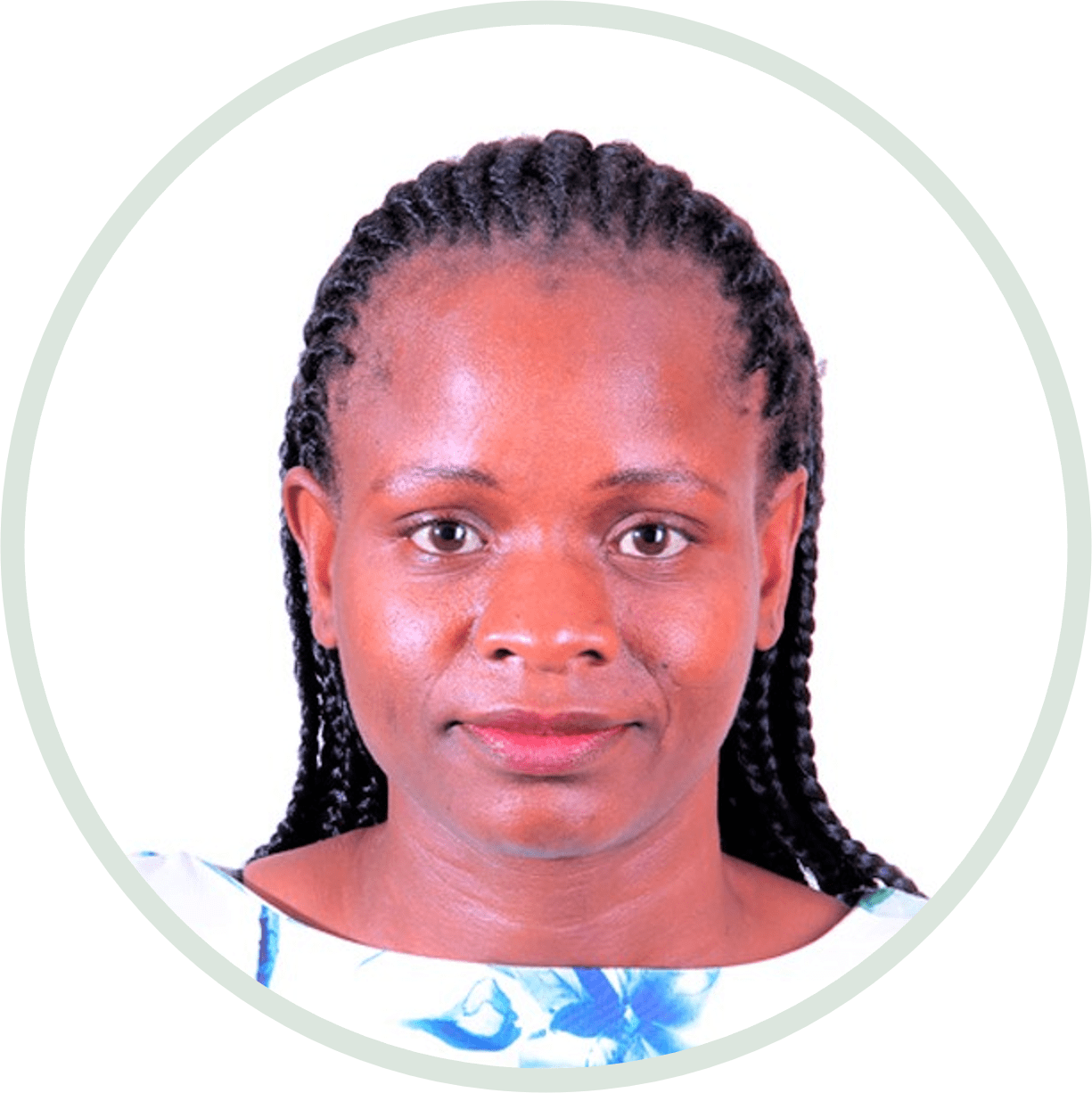 Velma Okaron
From Makerere University, Uganda, going to Leibniz Institute of Plant Genetics and Crop Plant Research (IPK), Germany     
Project: Development of genomic tools to enable faster future production of groundnut varieties with resistance to biotic stresses.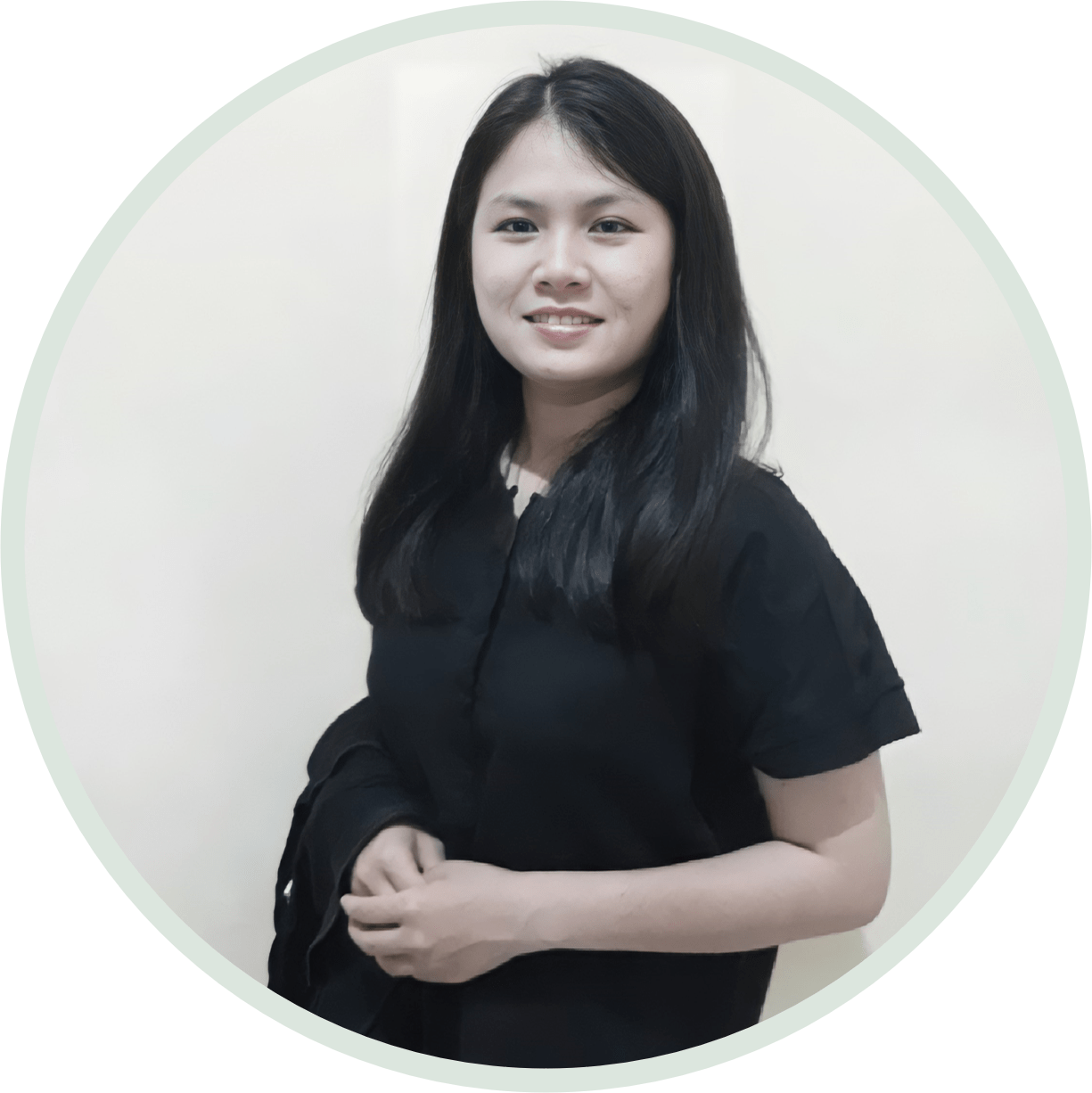 Elviliana
Brawijaya University, Indonesia, going to State Institute of Agricultural Engineering and Bioenergy, University of Hohenheim, Germany    
Project: Estimating biogas production and the economic aspects from anaerobic digestion of organic biowaste in supporting the Sustainable Development Goals.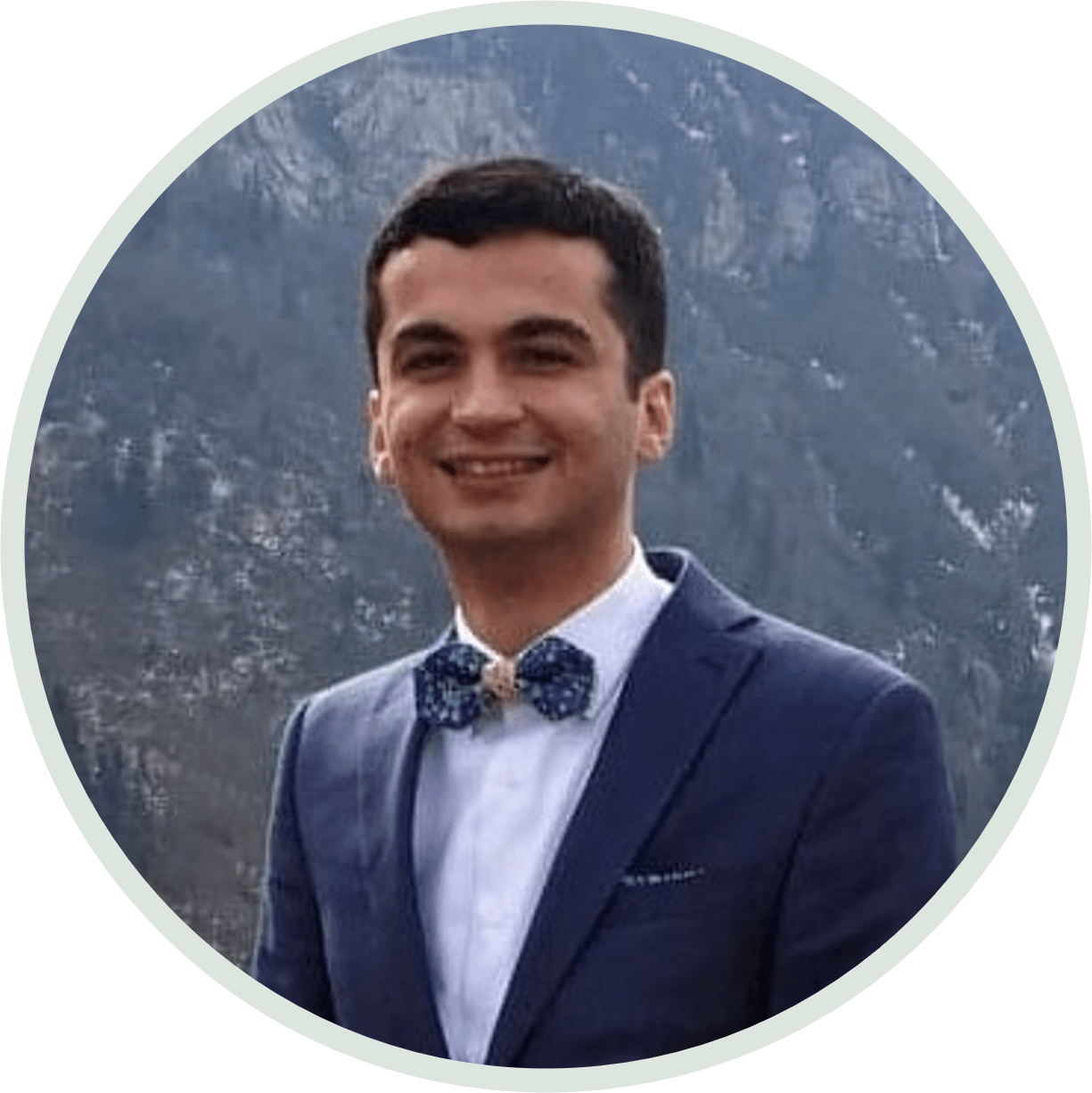 Emeliane Kiladze
From Agricultural University of Georgia, Georgia, going to Institut für Bio- und Geowissenschaften (IBG) Jülich, Germany
Project: The interaction of selected blueberry cultivars and mycorrhizal fungal strains in rhizotrons under controlled conditions.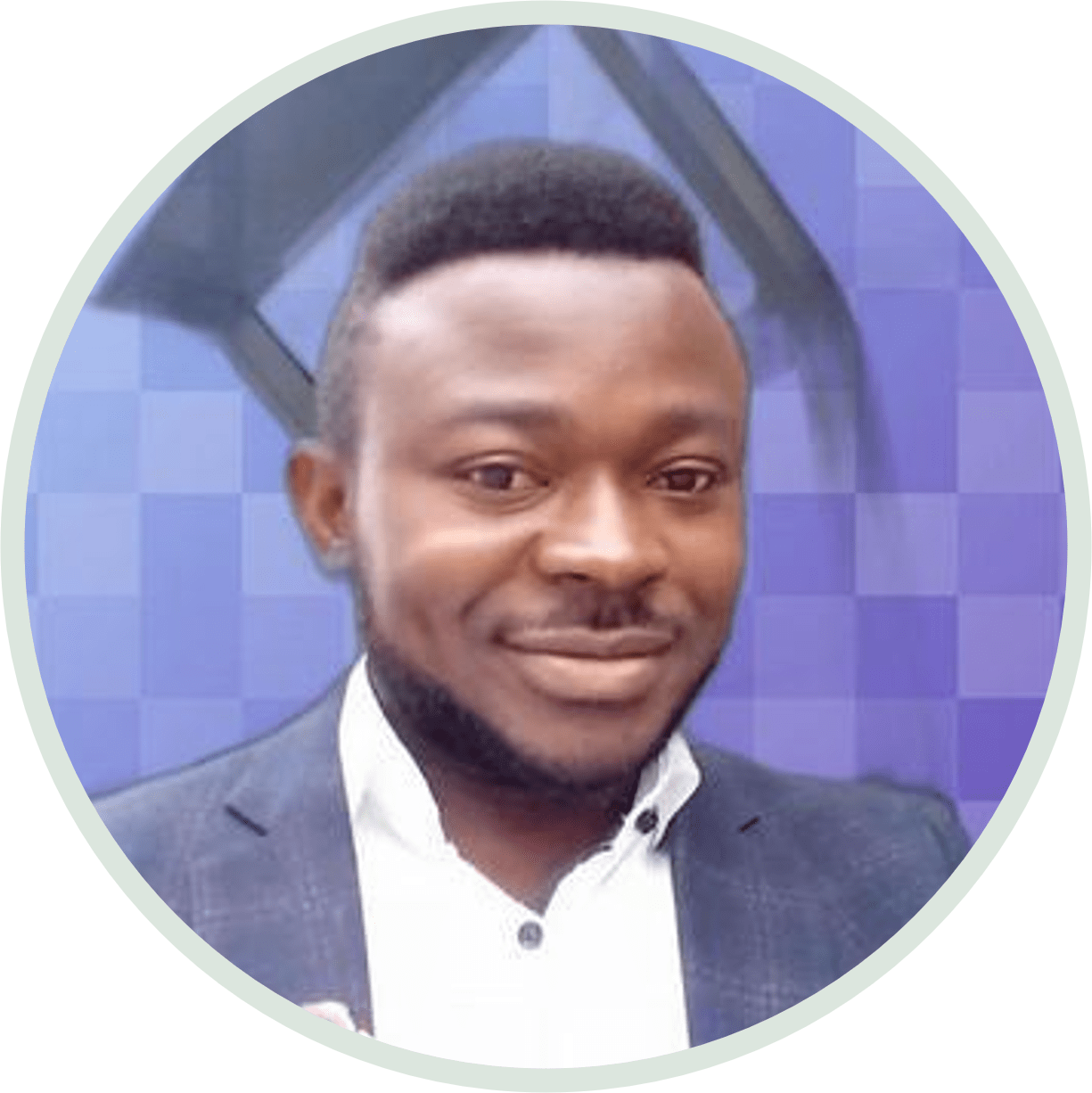 Owuna Francis Enyi
From Institute of Biology, Martin-Luther University Halle-Wittenberg, Germany, going to LIMPE, France
Project: Development of infection assay for testing identified genes presumed to be useful in plant defense against Xanthomonas campestris campestris.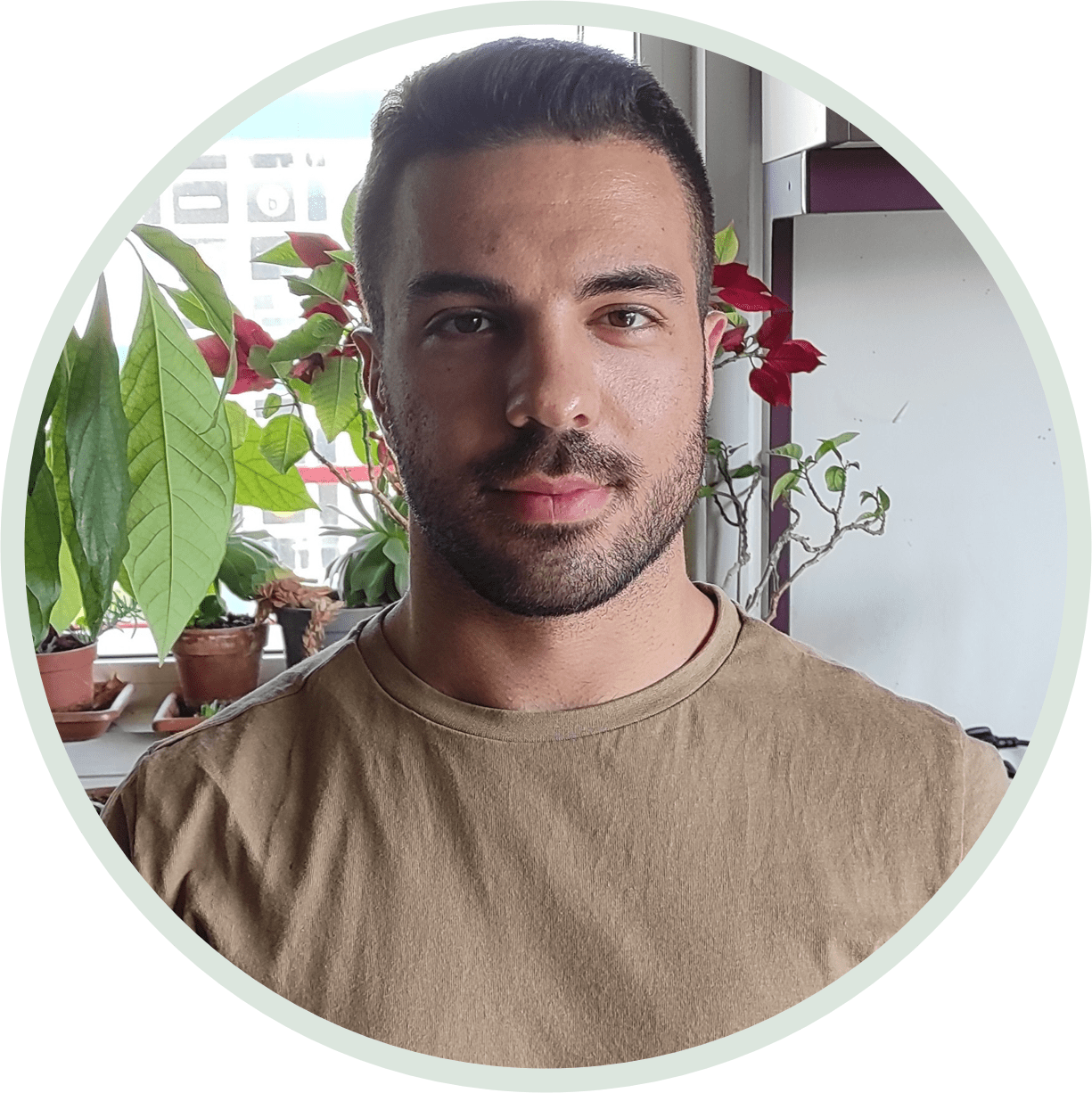 Adriano Griffo
From University of Pavia, Italy, going to Leibniz Institute of Plant Genetics and Crop Plant Research (IPK) Gatersleben, Germany
Project: Evaluate seed quality through non-destructive approaches that exploit the Delayed Luminescence phenomenon.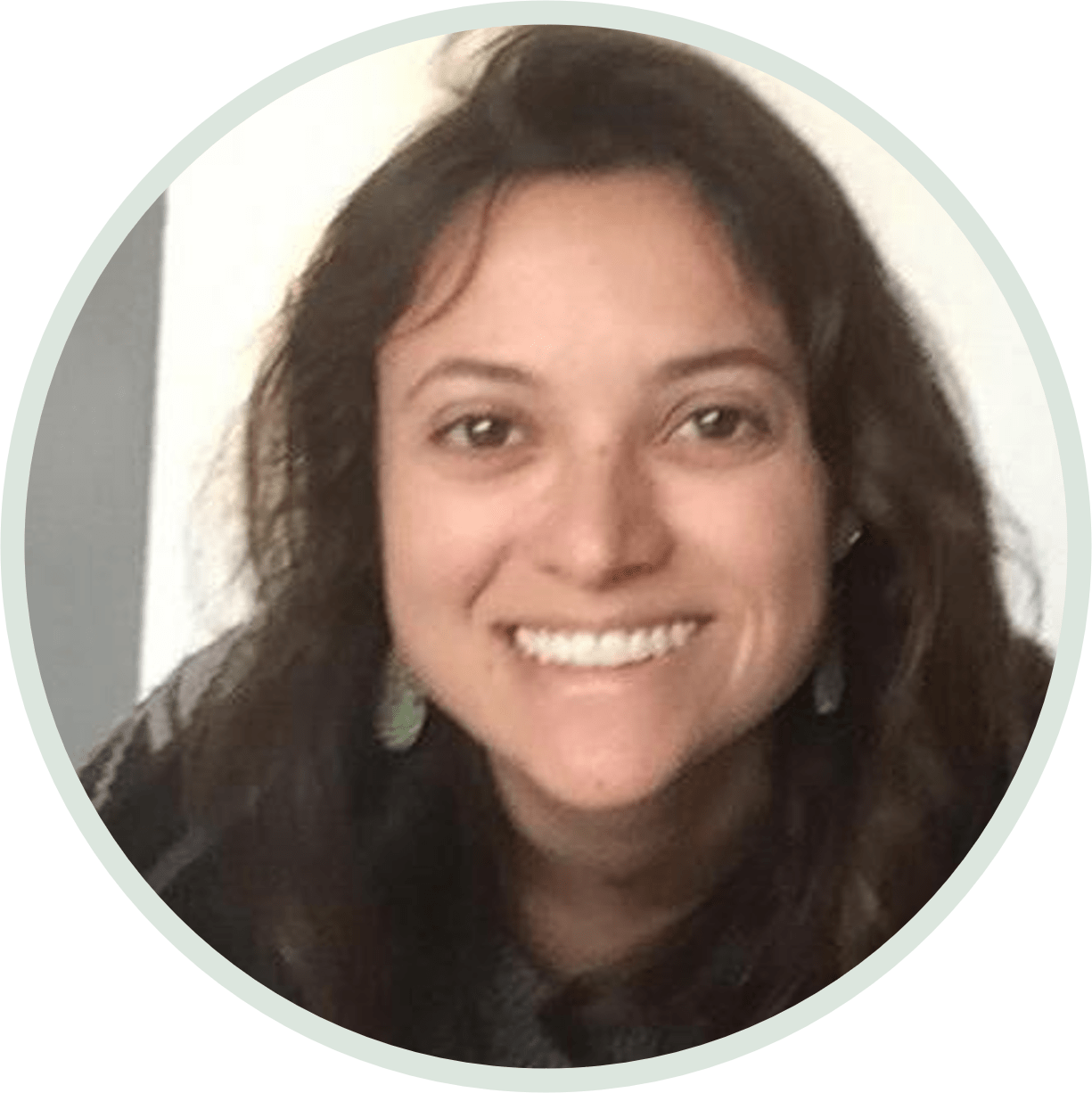 Tali Neiger
From Ben Gurion University, Israel, going to Max Planck Institute for Molecular Plant Physiology Golm, Germany
Project: Identifying the genetic components of the metabolic response to water stress in tomato leaves to achieve water conservation in agriculture.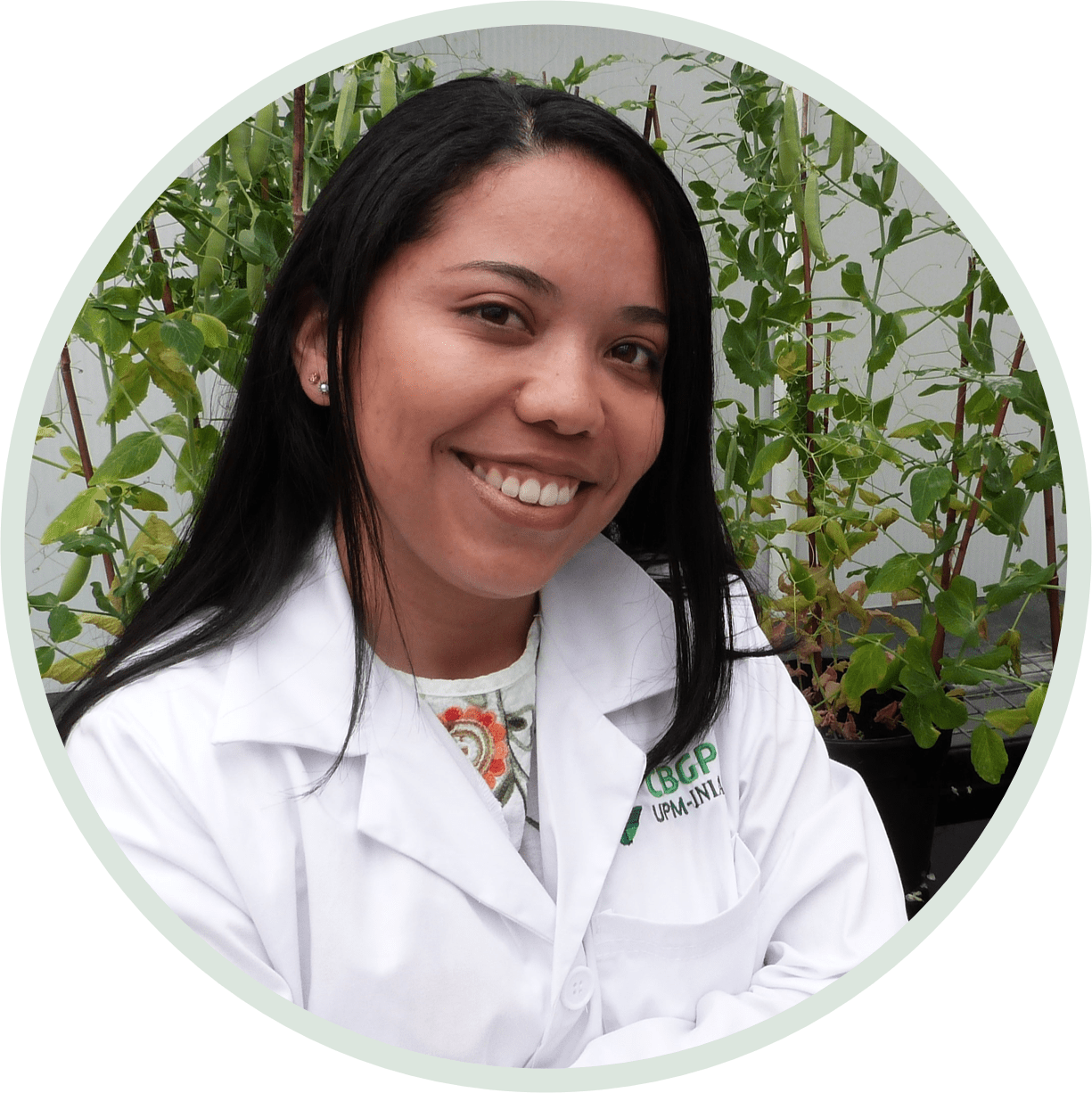 Bruna Fernanda Silva de Sousa
From Universidad Politécnica de Madrid/Centro de Biotecnología y Genómica de Plantas, Spain, going to Max Planck Institute for Plant Breeding Research Cologne, Germany
Project: Study of rhizobia hosting the type VI secretion protein system (T6SS) and their effect on competition in synthetic rhizosphere communities.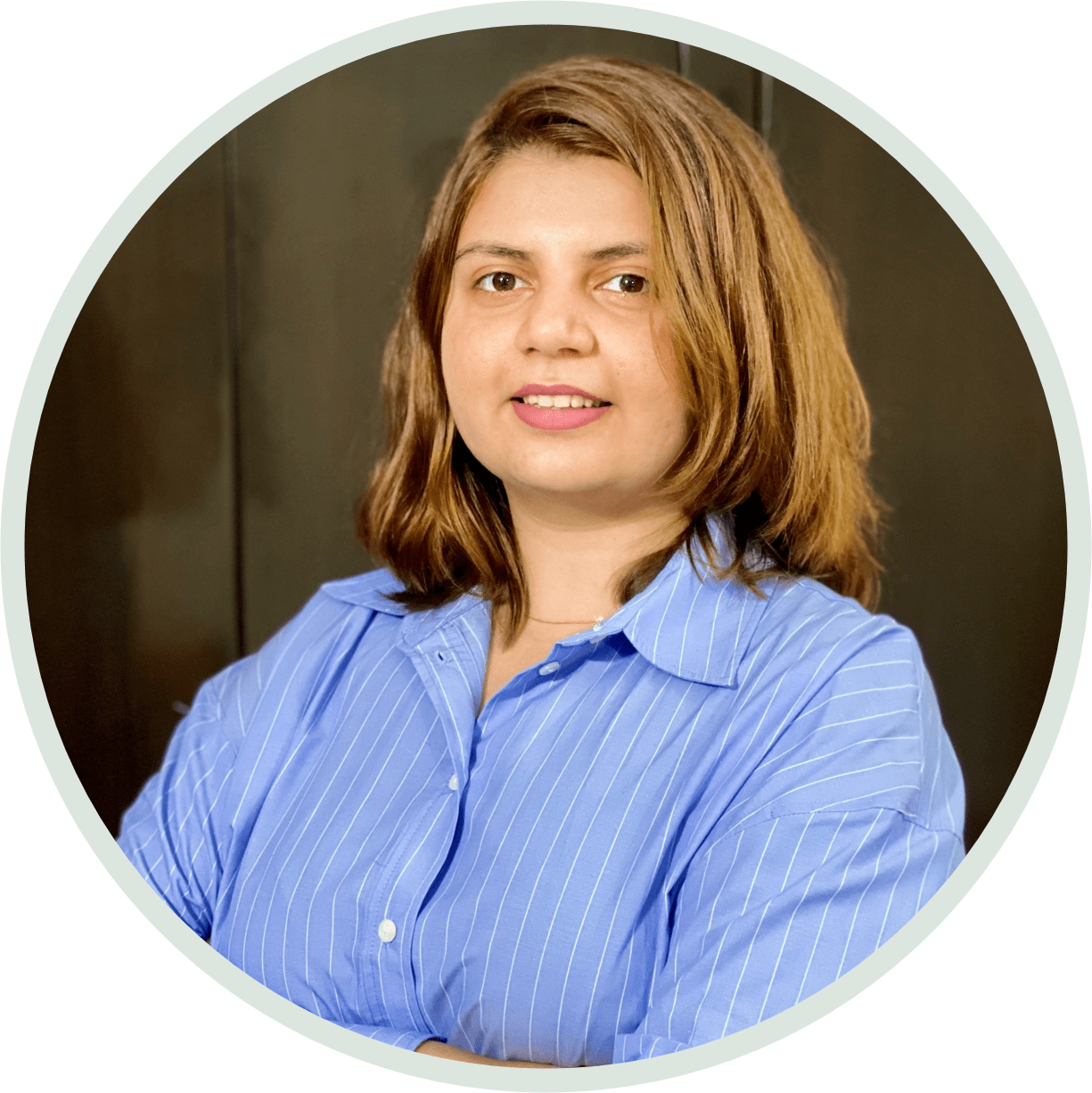 Nupur Tailor
From Swedish University of Agricultural Sciences, Sweden, going to Leibniz Institute of Plant Genetics and Crop Plant Research, IPK Gatersleben, Germany
Project: The project focuses on the study of interaction between spike pattern genes com1 and vrs4 genes using molecular-genetic approaches in Barley.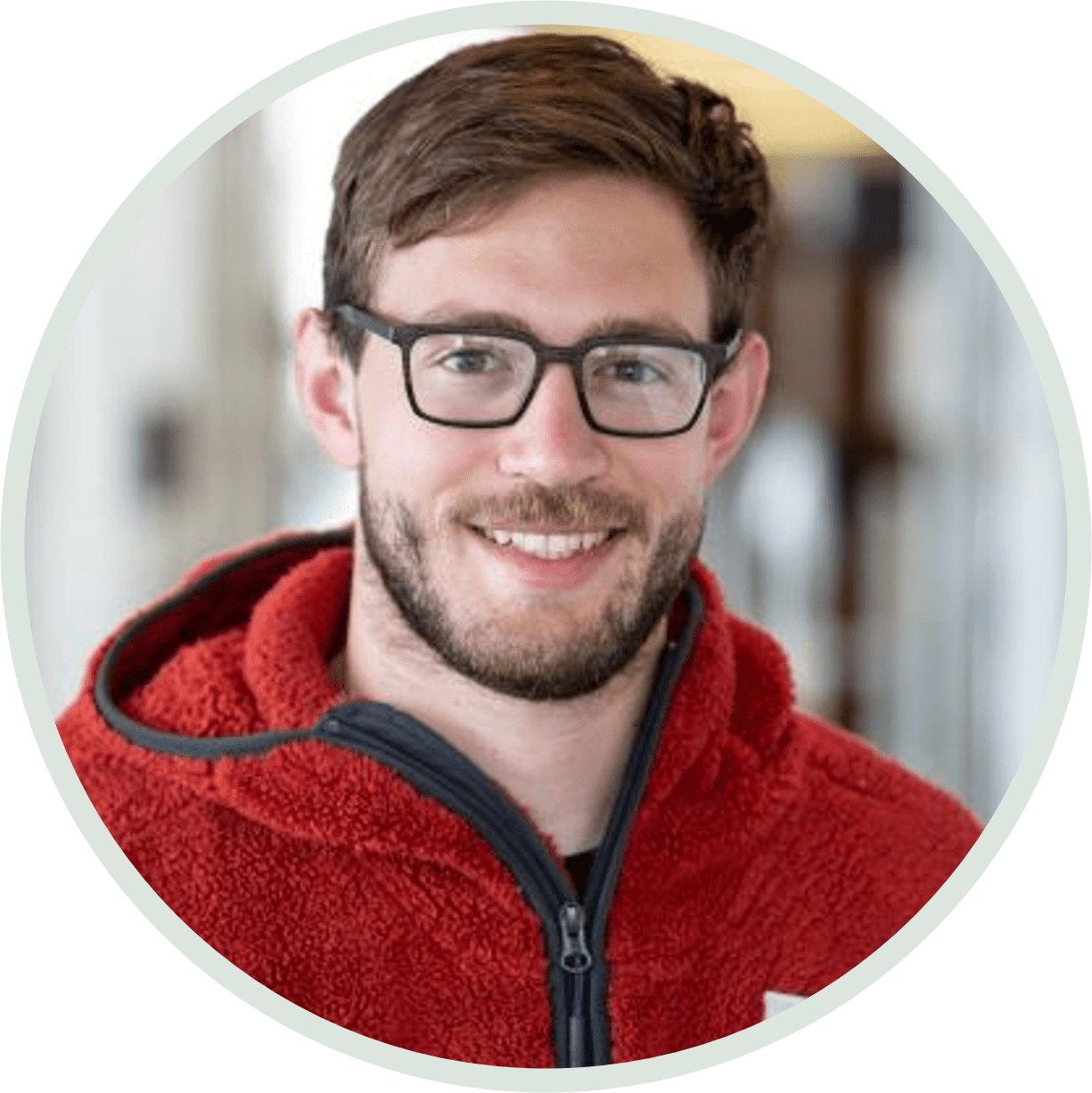 Davis Mathieu
From Michigan State University, USA, going to Heinrich Heine University Düsseldorf, Germany    
Project: Using mathematical modelling of terpene metabolism in Solanum lycopersicum (tomato) fruit to identify trends throughout development and optimize for bioengineering.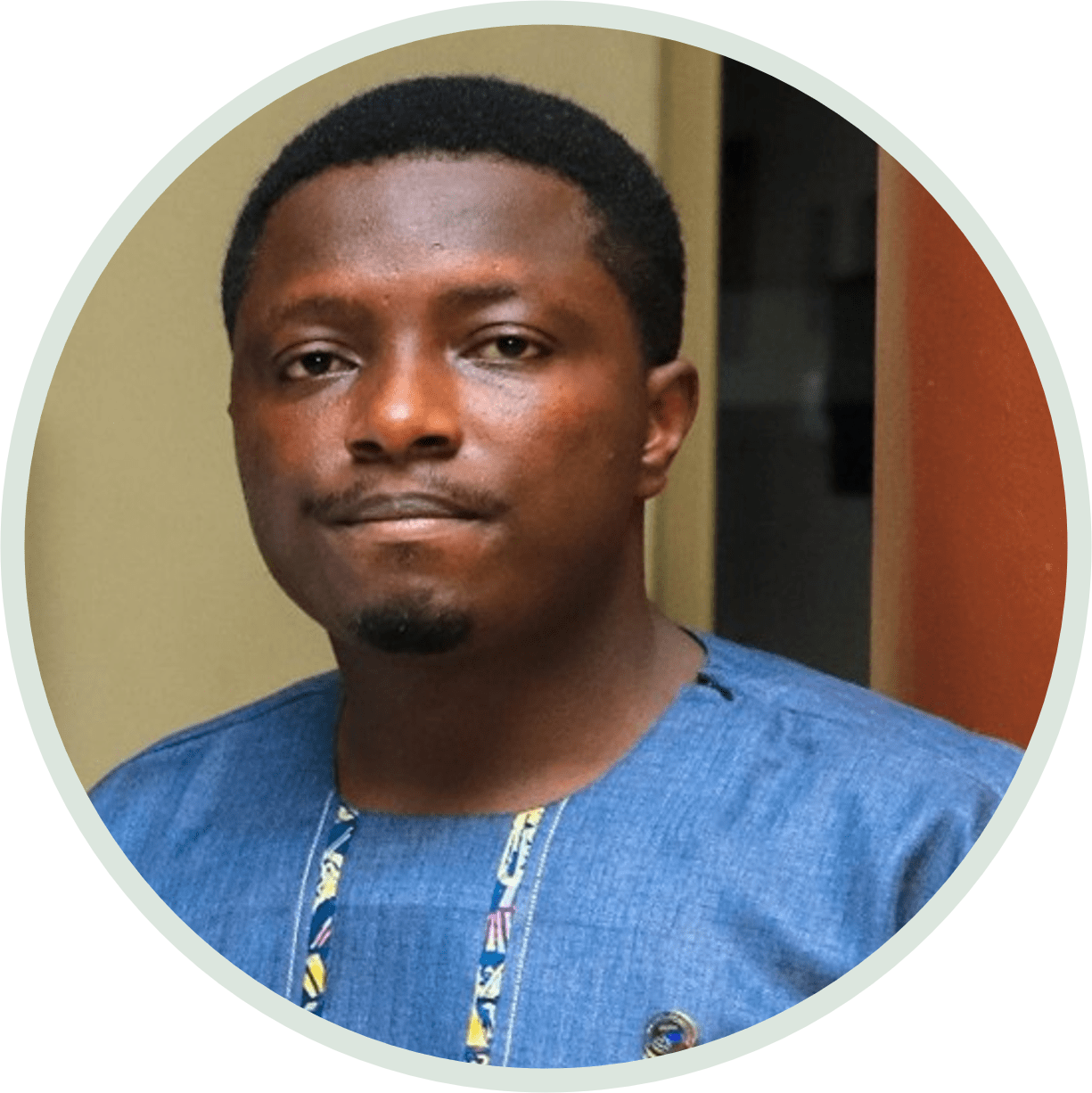 Nii Ayi Ankrah
From Kwame Nkrumah University of Science & Technology (KNUST), Ghana, going to Technische Universität Dresden, Germany
Project: Developing molecular cytogenetics for the characterization and breeding of kenaf (Hibiscus cannabinus) germplasm from Ghana.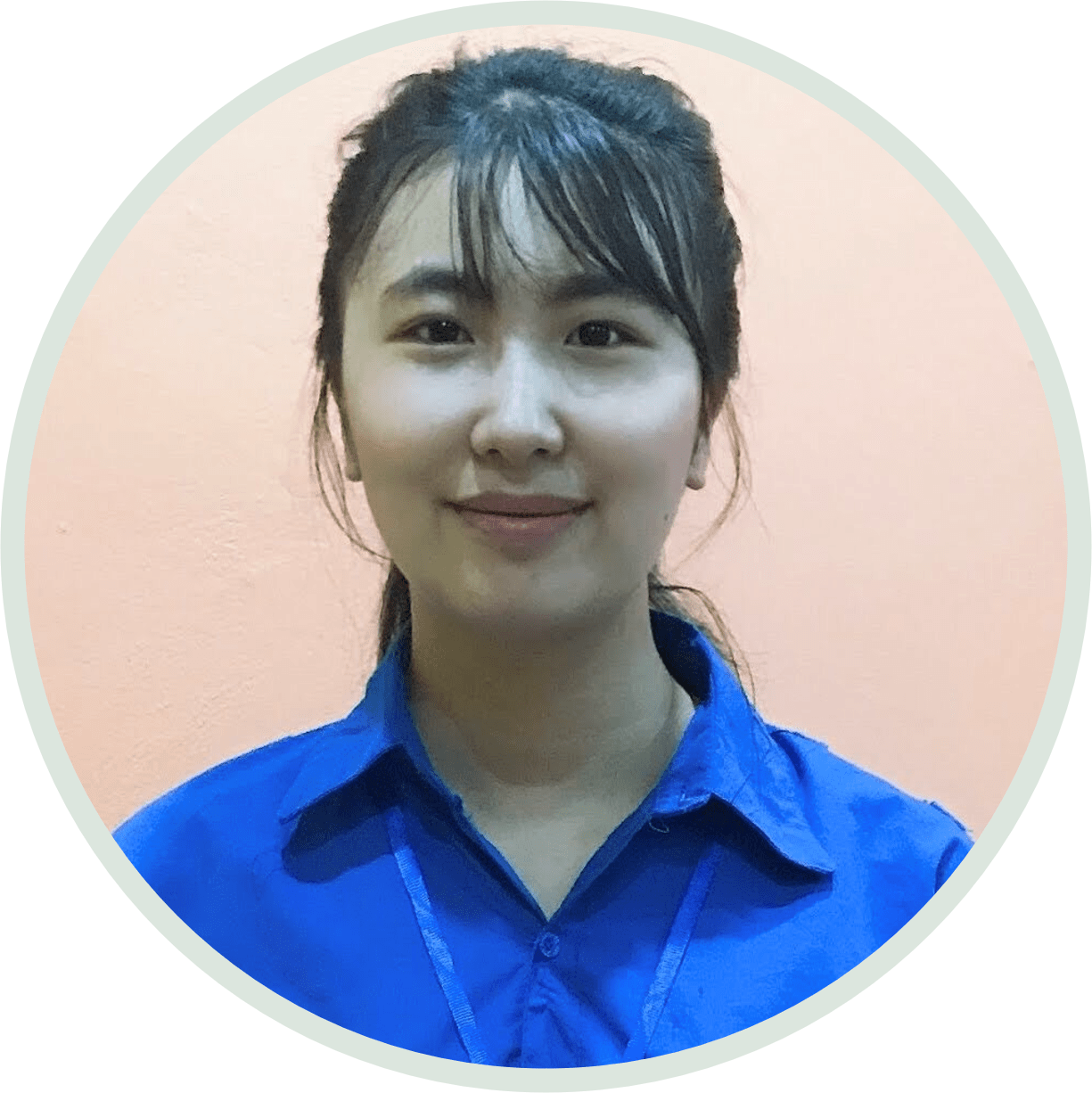 Anh Dang Thi Phuong
From Vietnam Academy of Agriculture Sciences, Vietnam, going to Institute of Botany, Leibniz University, Germany
Project: Research on the effect of salt stress on germination and physiological parameters of native lotus plant (Nelumbo nucifera).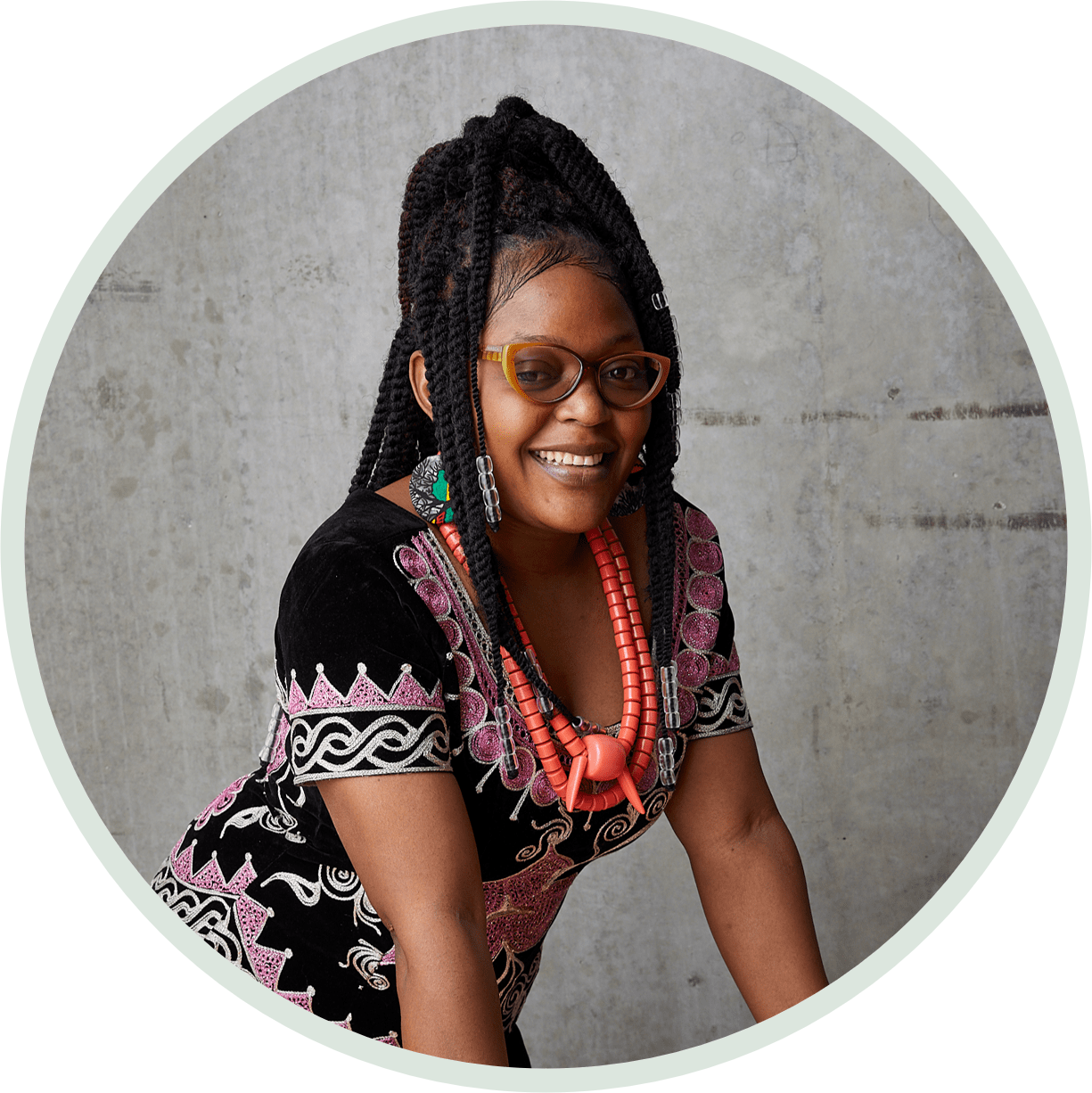 Anna Ngwenyi Mafor
From University of Buea, Cameroon, going to University of Bonn, Germany
Project: Automation and digitalization of agriculture using AI and IoT.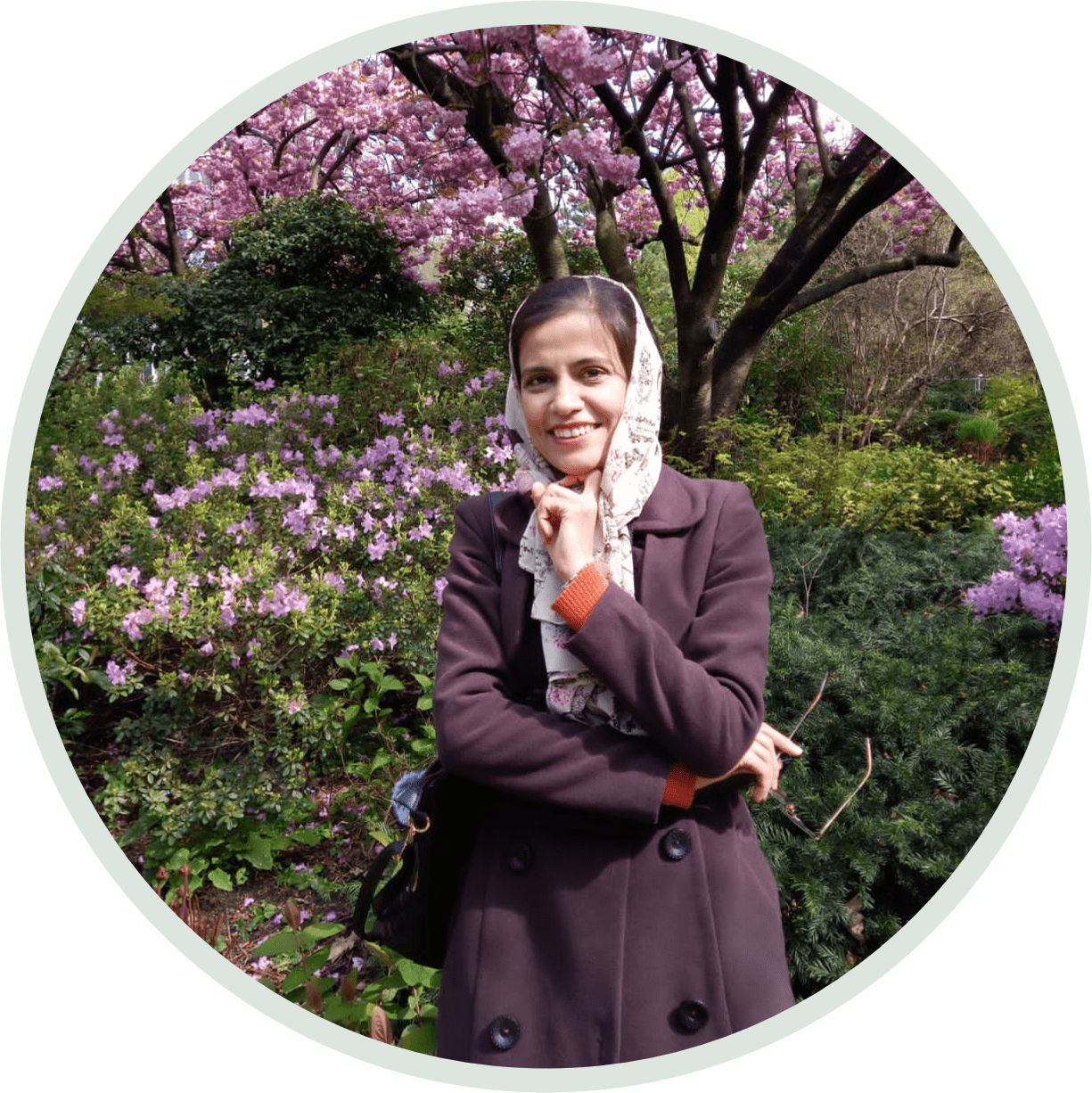 Seyedeh Zahra Hashemi
From Alzahra University, Iran, going to University Hohenheim Germany
Project: Isolation and selection of local (Iran) bio-surfactant producing bacteria and characterizations of the biosurfactants.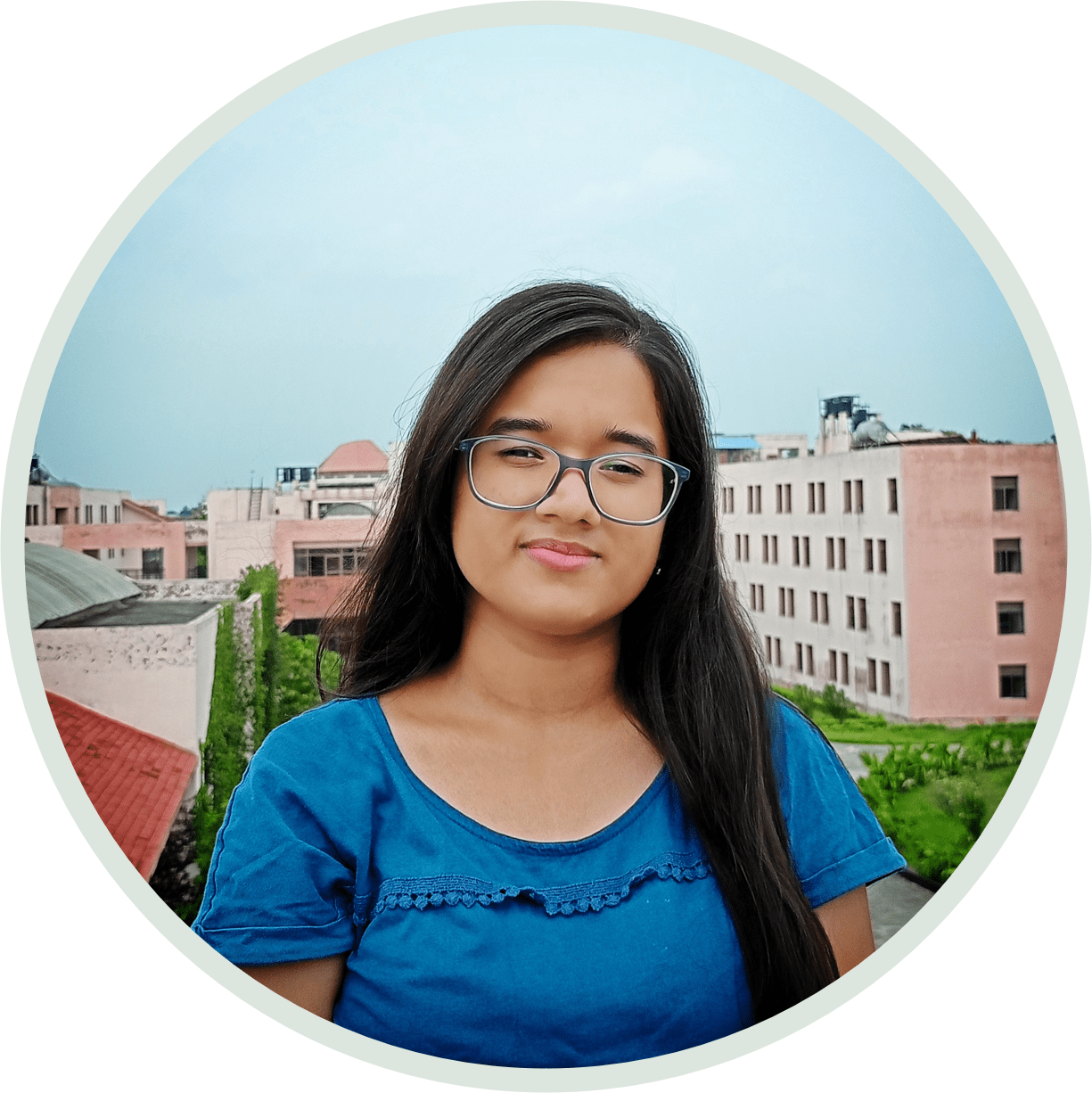 Soumi Bhattacharyya
From Indian Institute of Science Education and Research (IISER), India, going to Max Planck Institute of Chemical Ecology Jena, Germany
Project: Investigating the regulatory pathways linking an endosymbiont regulation to its host needs.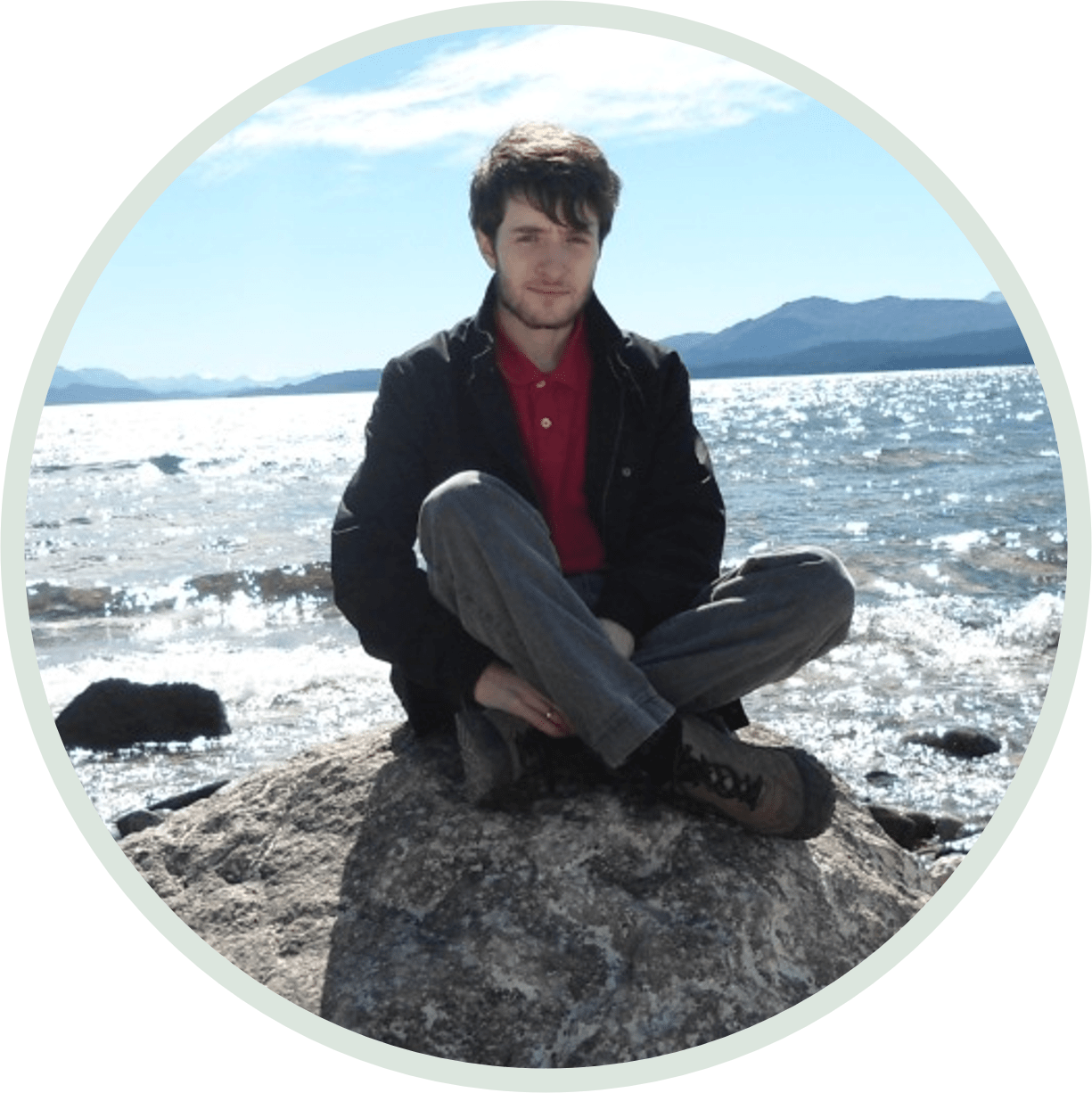 Lucas Lannutti
From National University of General San Martín, Argentina, going to Länderinstitut für Bienenkunde Hohen Neuendorf, Germany
Project: Project: Development of a highly specific and sensitive molecular diagnostic tool for the detection of Nosema apis, a honeybee pathogen.
Carl Duisberg Fellowships for Medical Sciences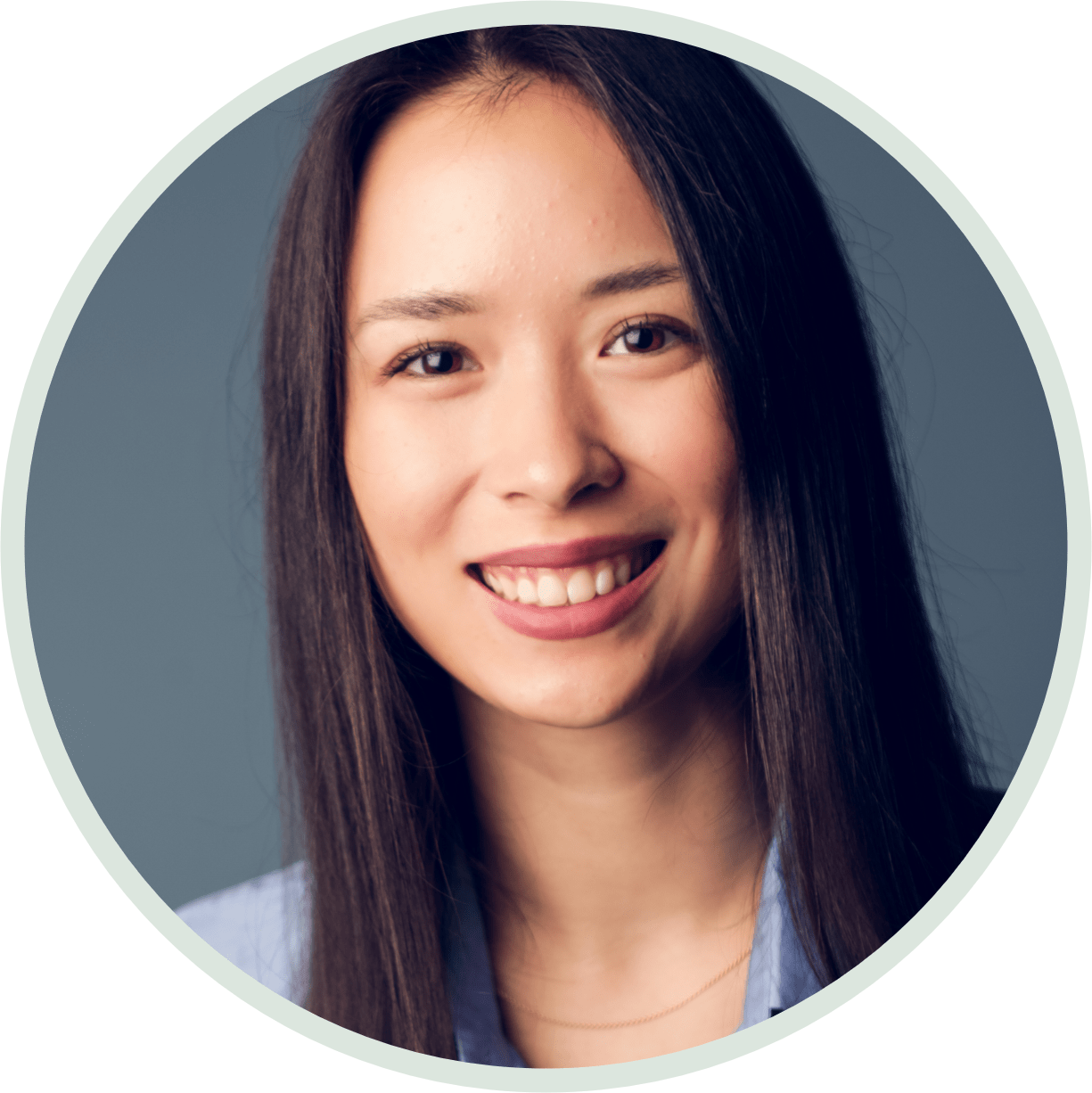 Natascha Wan-Lin Diekow
From Universität Hamburg, Germany, going to University of British Columbia, Laboratory of Behavioral Neuroendocrinology, Canada
Project: Studying how gender and Apolipoprotein (ApoE) genotypes affect neuroplasticity in a model of Alzheimer's Disease and how complement activity modifies this.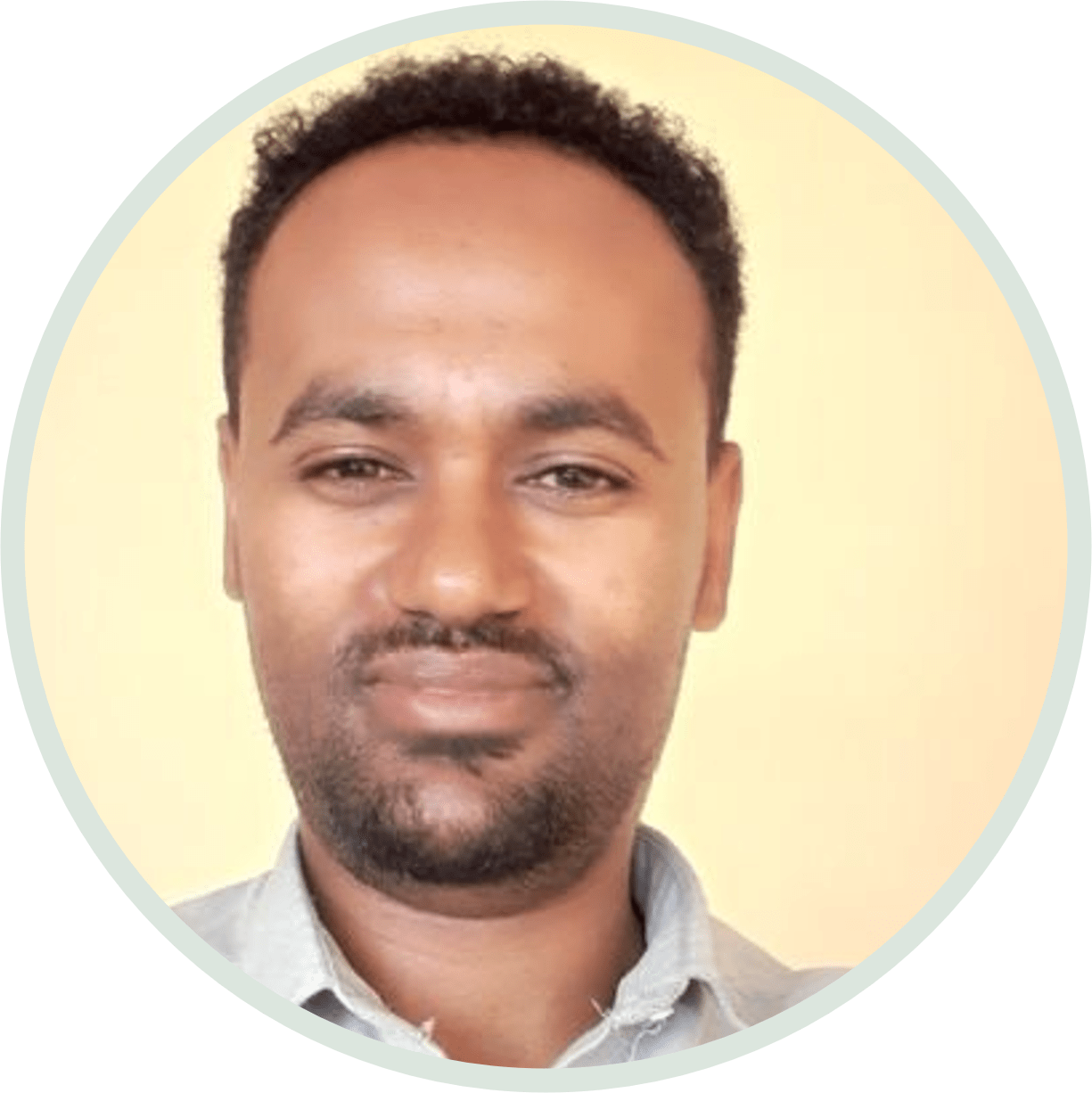 Meslo Sema Berhanu
From Debre Tabor University, Ethiopia, going to Universität Heidelberg, Germany  
Project: Combining advanced microscopy techniques, transcriptomics, and proteomics to understand the Plasmodium vivax blood-stage biology from field isolates in Ethiopia.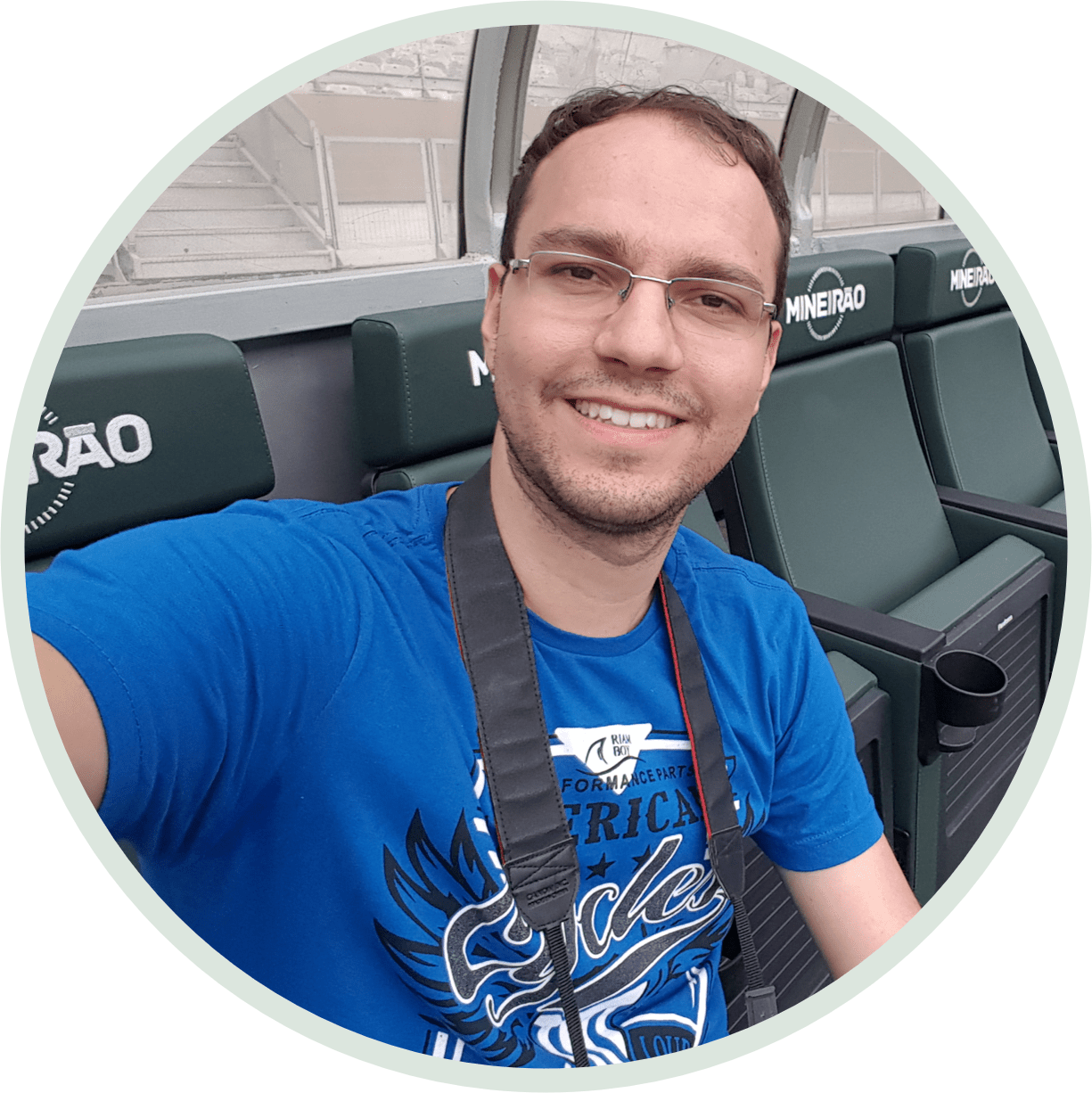 Fábio Malta de Sá Patroni
From Institute of Biology - UNICAMP, Brazil, going to Institute for Computational Systems Biology (CoSy.Bio) Hamburg, Germany 
Project: Improving the currently acute myeloid leukemia patient classification using single- or multi-omics data integration with clinical information.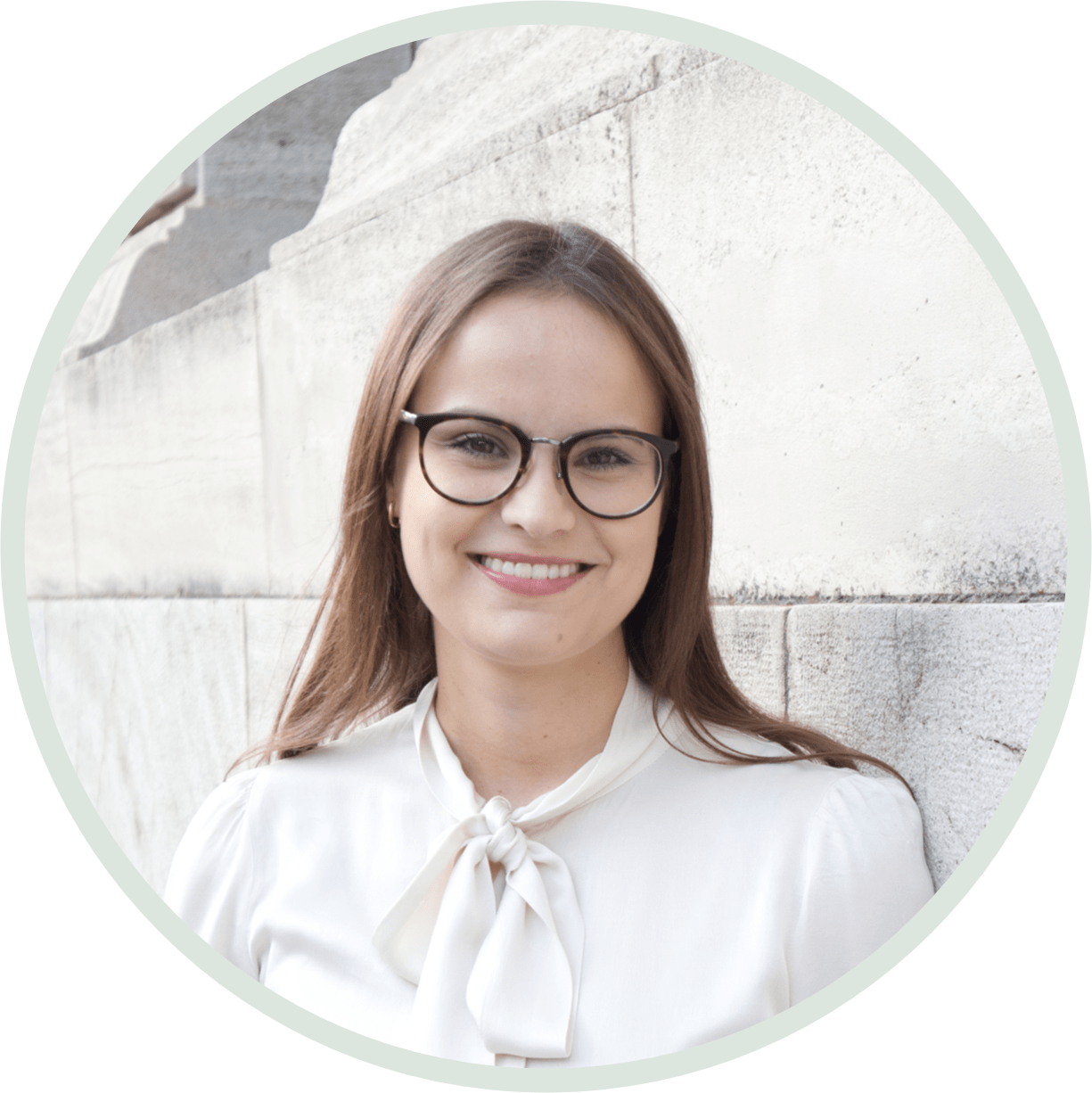 Helen Friedrich
From Julius-Maximilian University of Würzburg, Germany, going to Brigham & Women's Hospital, Harvard Medical School, USA
Project: Creation of an ultra-high-resolution brain atlas including both gray and white matter definitions relevant for deep brain stimulation (DBS) imaging and neuromodulation.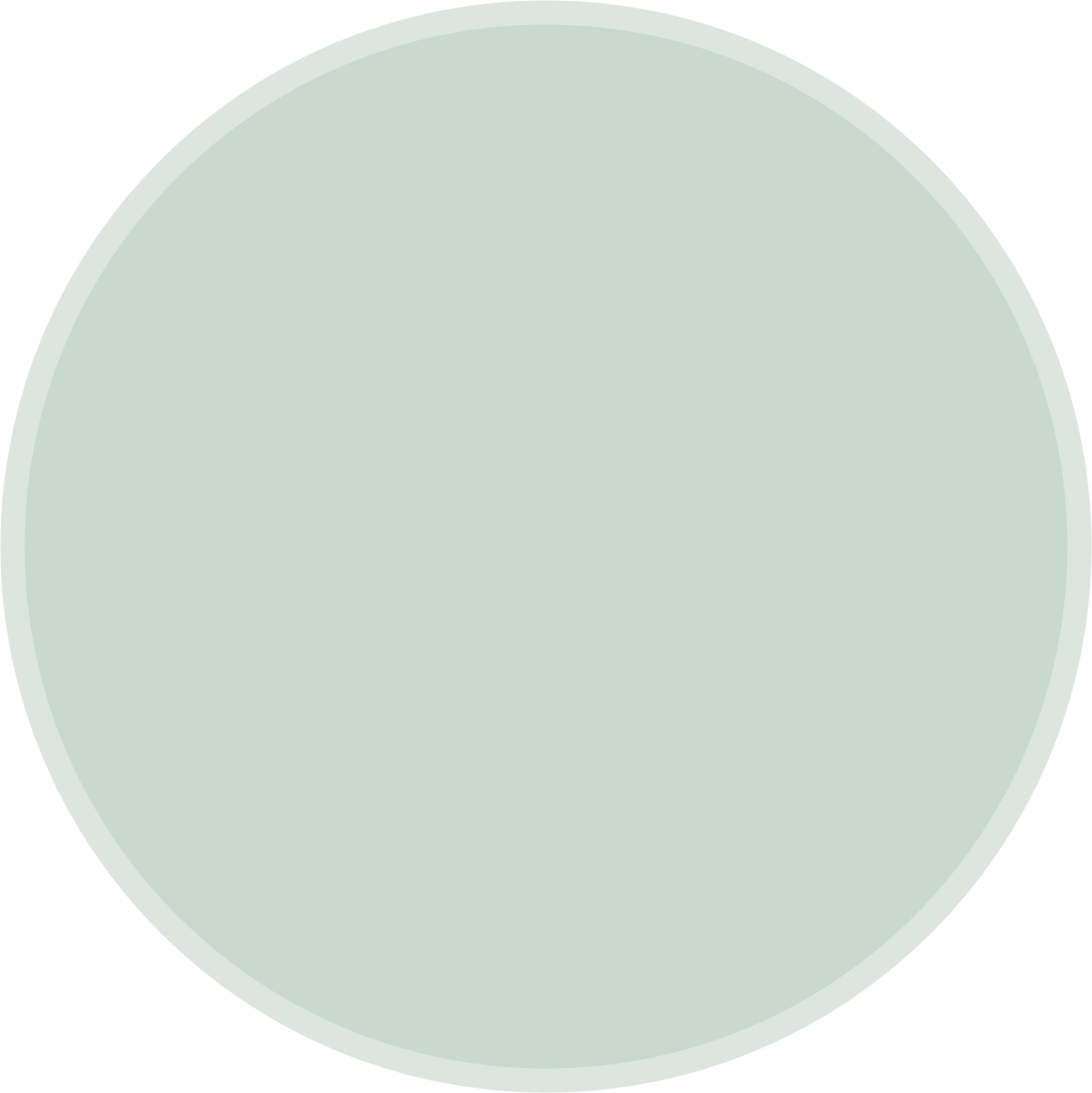 Umer Khan
From Federal Medical and Dental College, Pakistan, going to Institute for Neurophysiology, University of Cologne, Germany 
Project: Studying how hematopoietic-cardiac cell interactions contribute to the process of myocardial regeneration.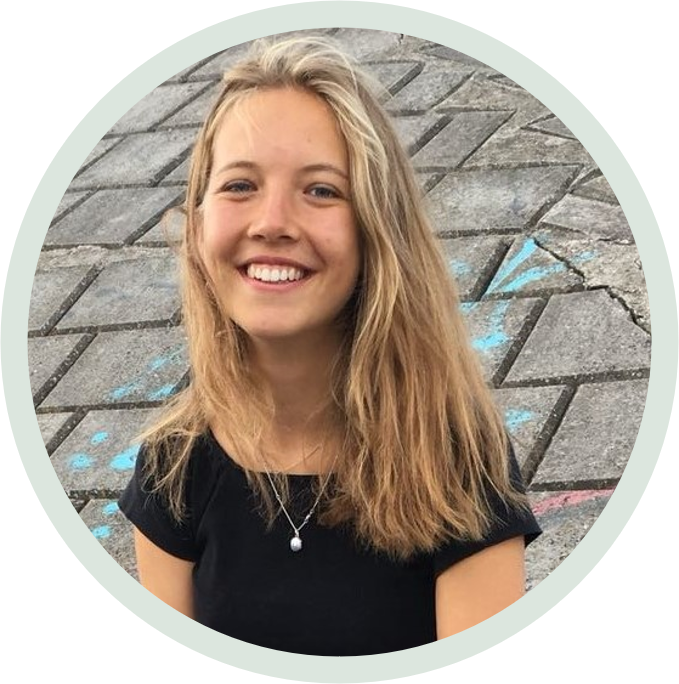 Maike Klatt
From University Lübeck, Germany, going to Rockefeller University, USA     
Project: Exploration of molecular mechanisms by which sensory neurons promote breast cancer growth and metastasis.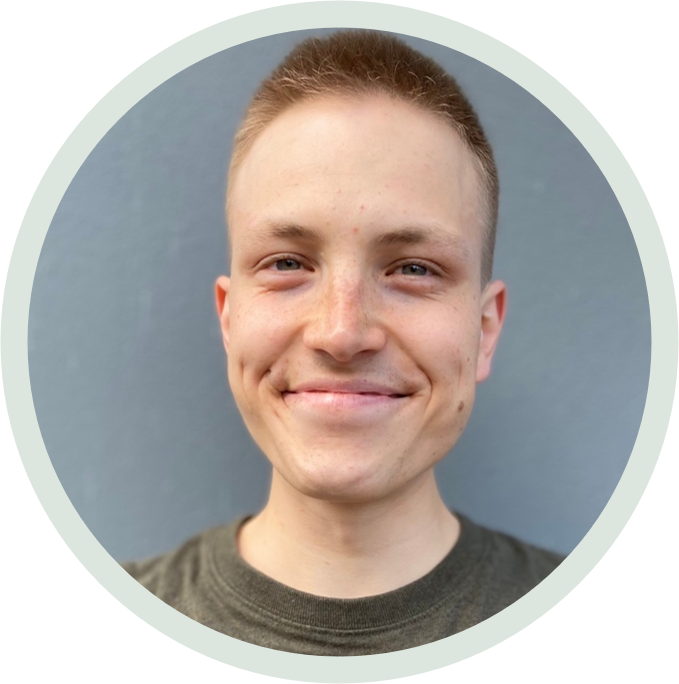 Daniel Farrenkopf
From Friedrich-Alexander-University Erlangen-Nuremberg, Germany, going to Ann Romney Center for Neurologic Diseases, Brigham and Women's Hospital and Associate Member at the Broad Institute of Harvard and MIT, USA
Project: Investigating the role of aryl hydrocarbon receptor (AhR) signaling by synthetic probiotics in a pre-clinical model of Multiple Sclerosis.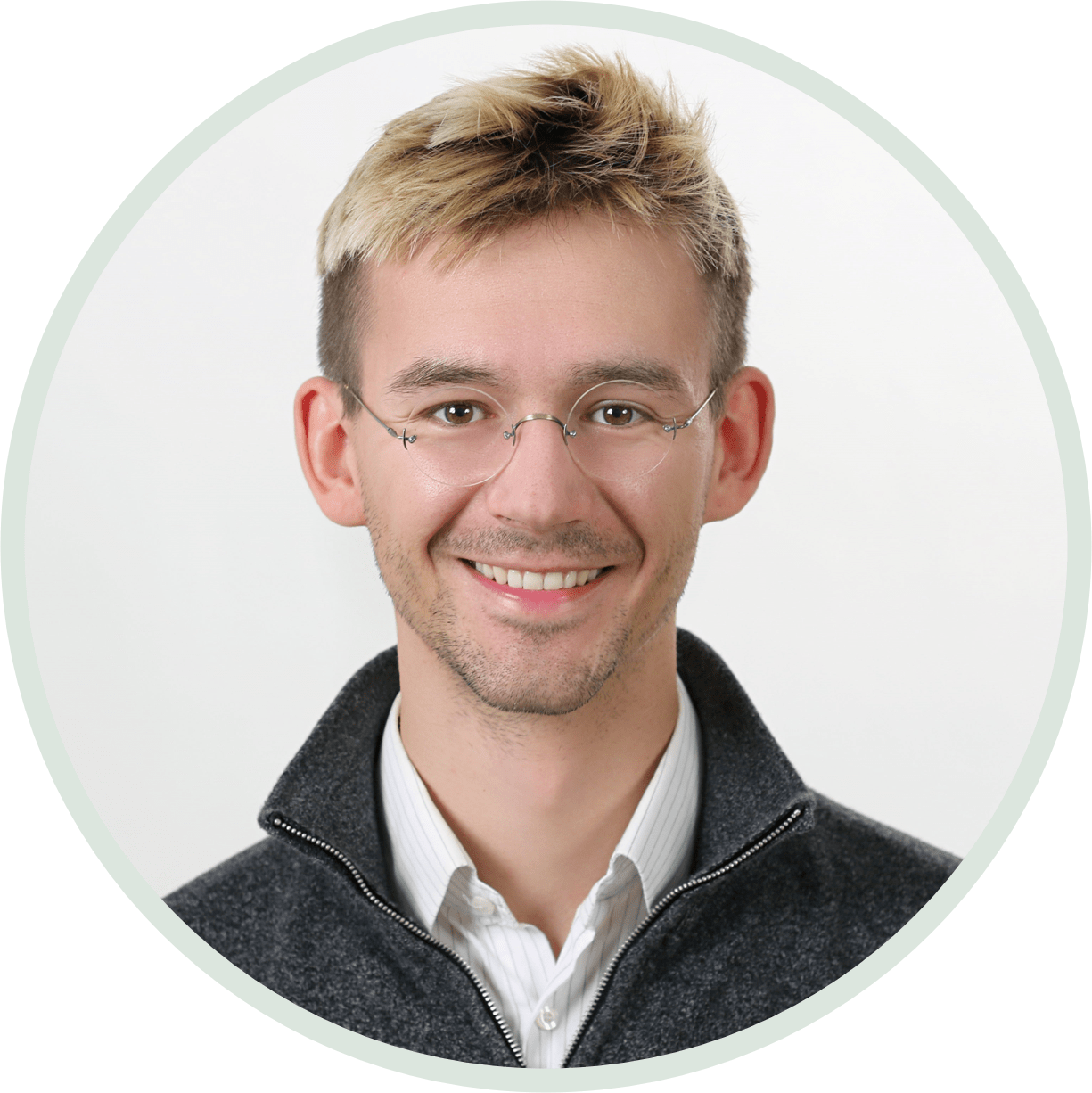 Theo Aurich
From University of Heidelberg, Germany, going to University of Hong Kong, Hong Kong
Project: Identification of genes regulating sustainability of epiblast stem cells (EPSC)-derived chimeric antigen receptor (CAR)-macrophages by CRISPR activation/interference screening in cancer cell line-derived xenograft mouse model.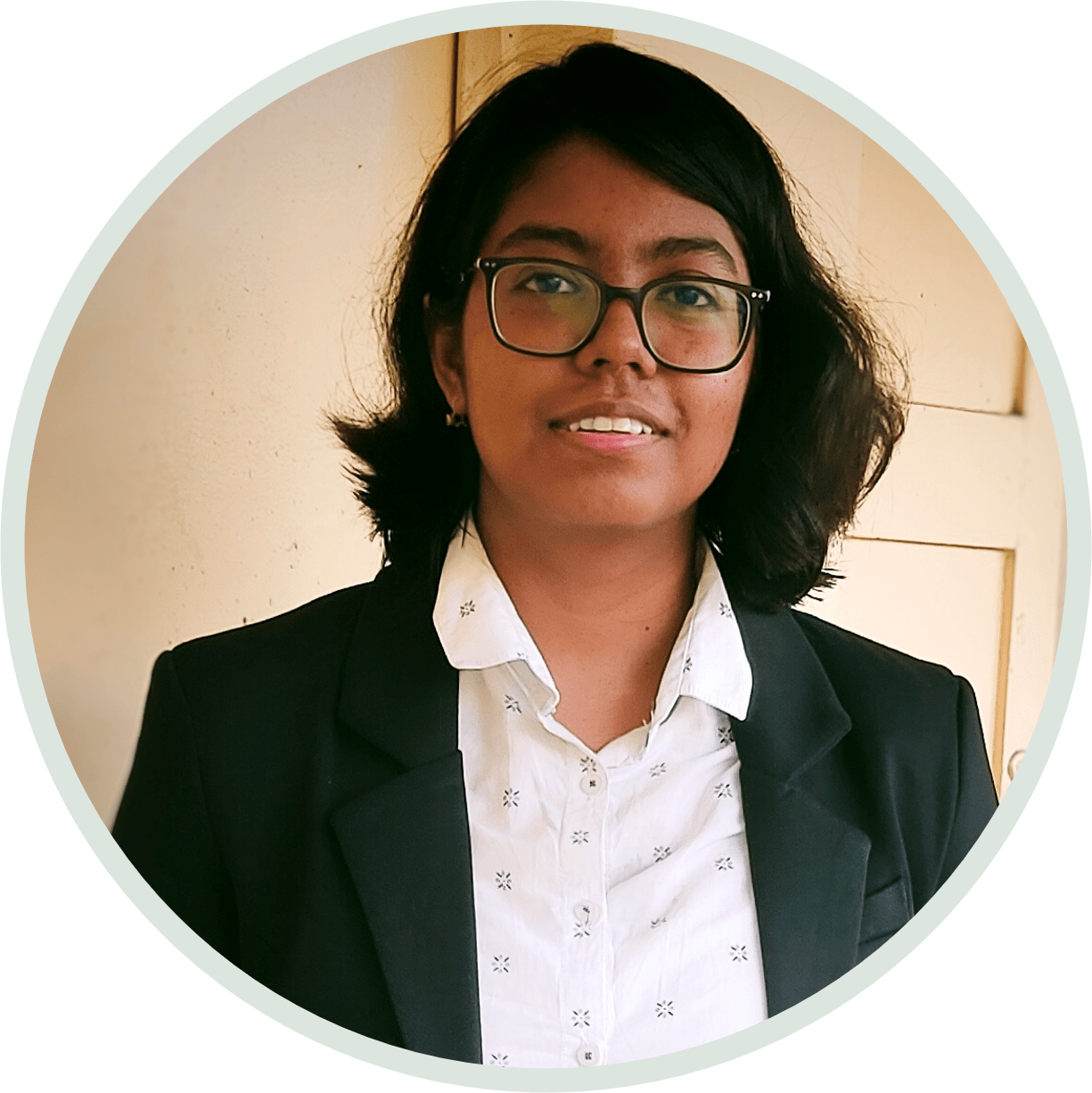 Shreyasi Roy Chowdhury
From Indian Institute of Technology Kharagpur, India, going to Technical University of Darmstadt, Germany
Project: Building an efficient image segmentation model to diagnose multiple diseases using a limited amount of brain MRI data.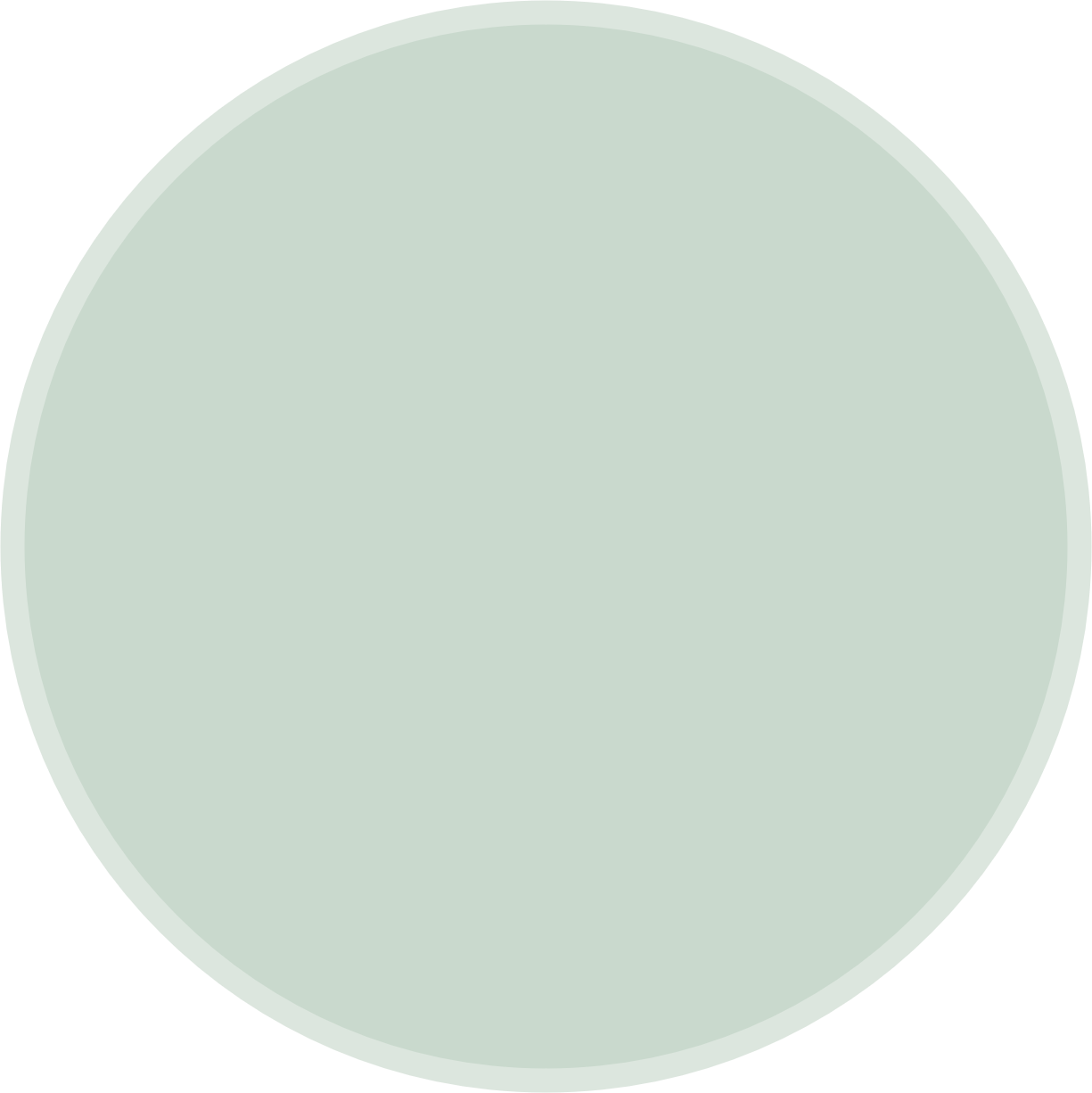 Radmila Franchesca Velarde Martinez
From University of los Andes, Chile, going to Leibniz Institute for Neurobiology Magdeburg, Germany
Project: Studying the role and biological impact of mitochondrial transfer in hematopoietic stem cells (HSCs) to develop a more efficient hematopoietic stem cells (HSCs) transplant in patients with blood malignancies.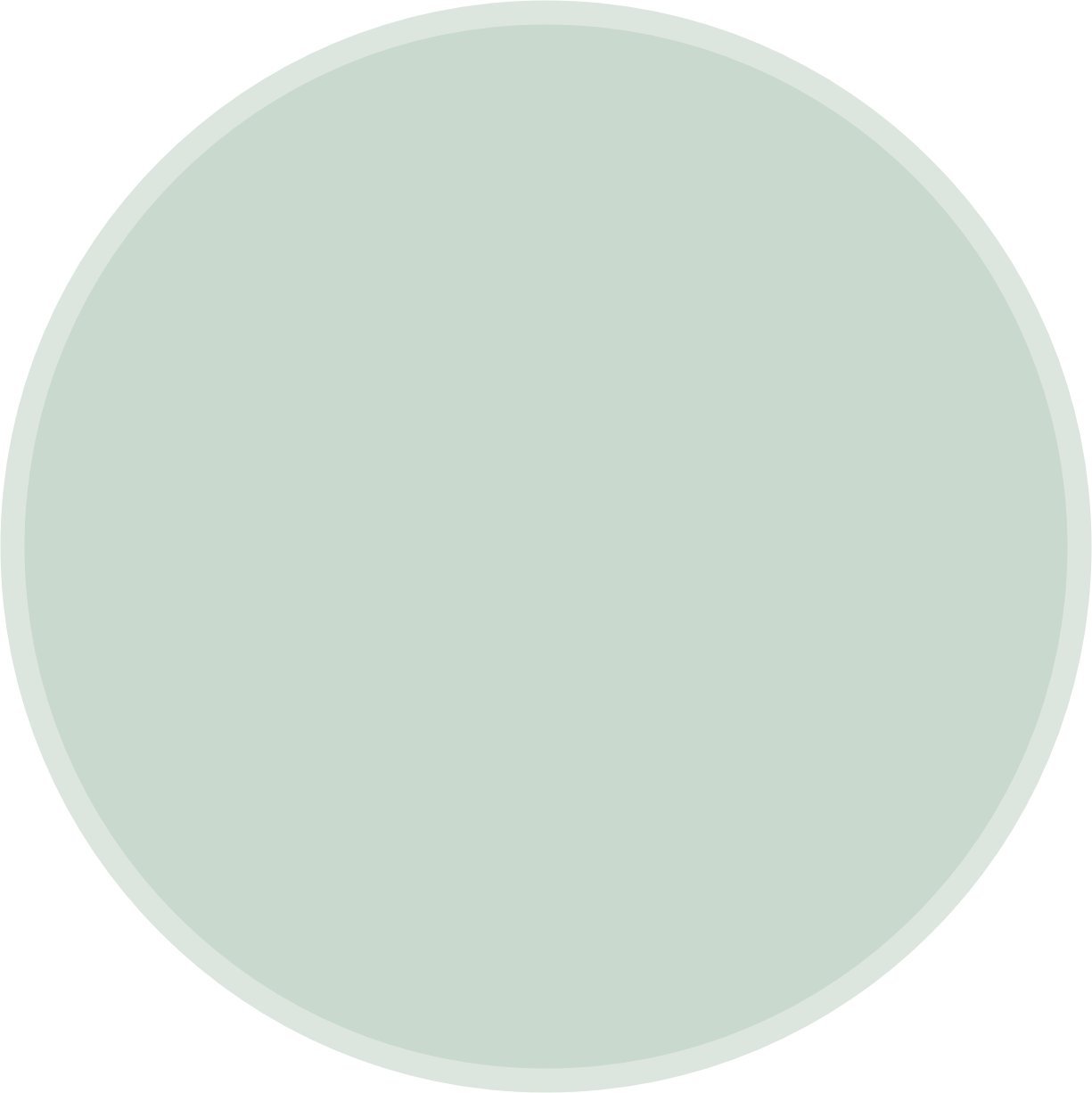 Henrik von Kleist
From Technical University of Munich / Helmholtz Zentrum München/ Munich School of Data Science, Germany, going to  Johns Hopkins University, USA
Project: Use of machine learning to improve disease surveillance.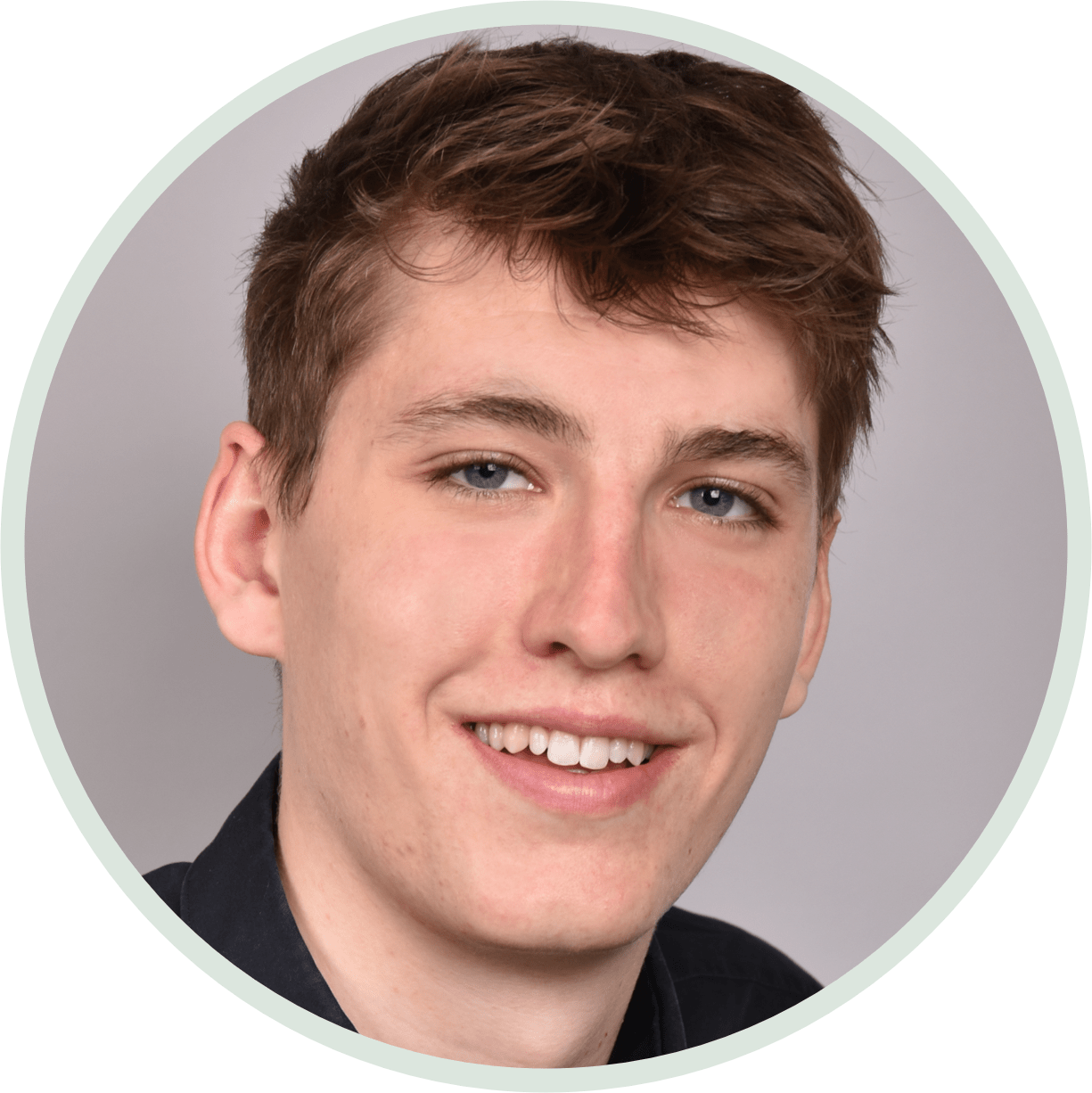 Amos Lion Romer
From German Heart Centre Munich, Germany, going to Department of Surgery, Beth Israel Deaconess Medical Center, USA
Project: Creation of next generation hypoimmunogenic pluripotent stem cells that can be used for vascular reconstruction using advanced genome editing techniques.
More stories like this: